Carrie Underwood stepped out of the spotlight after a scary accident in November that fractured her wrist and left her with more than 40 stitches in her face.
But Sunday night during the Academy of Country Music Awards, the singer performed for the first time since the nasty fall outside her Nashville home.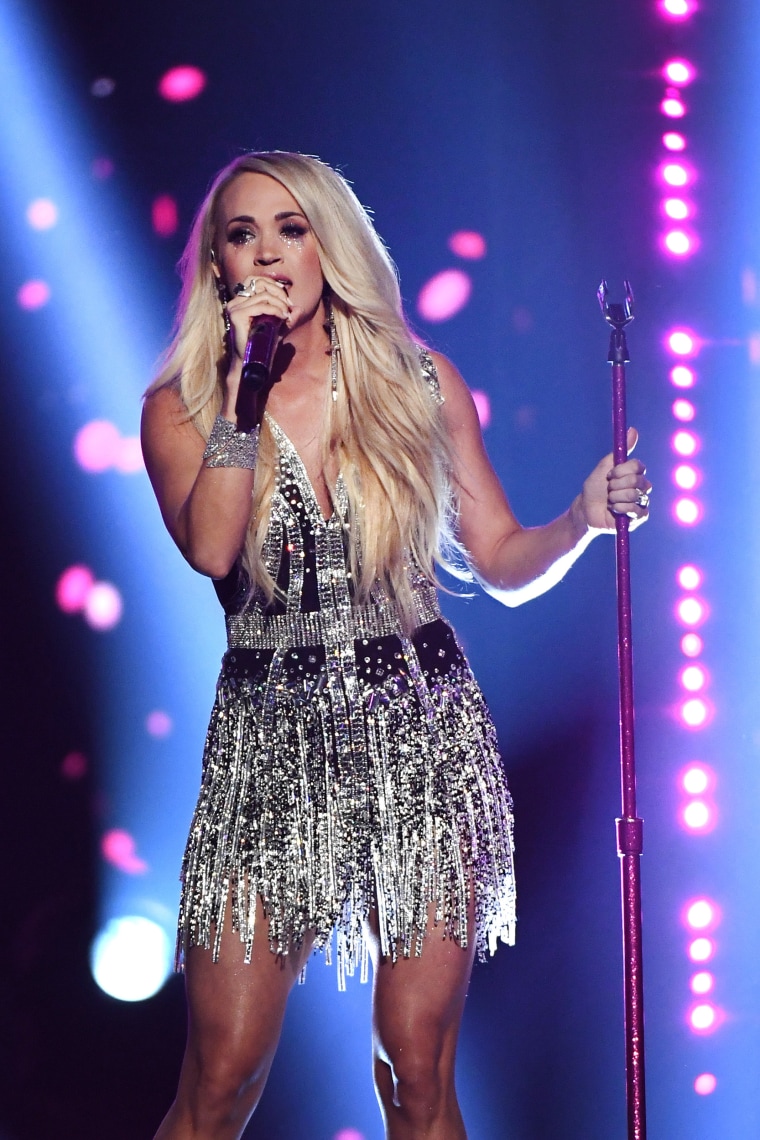 Underwood offered a stunning rendition of her new single, "Cry Pretty," an emotional ballad with a relevant message.
"The title refers to when emotions take over and you just can't hold them back," she wrote in a letter posted on her fan club website Tuesday. "It really speaks to a lot of things that have happened in the past year and I hope when you hear it, you can relate those feelings to those times in your life."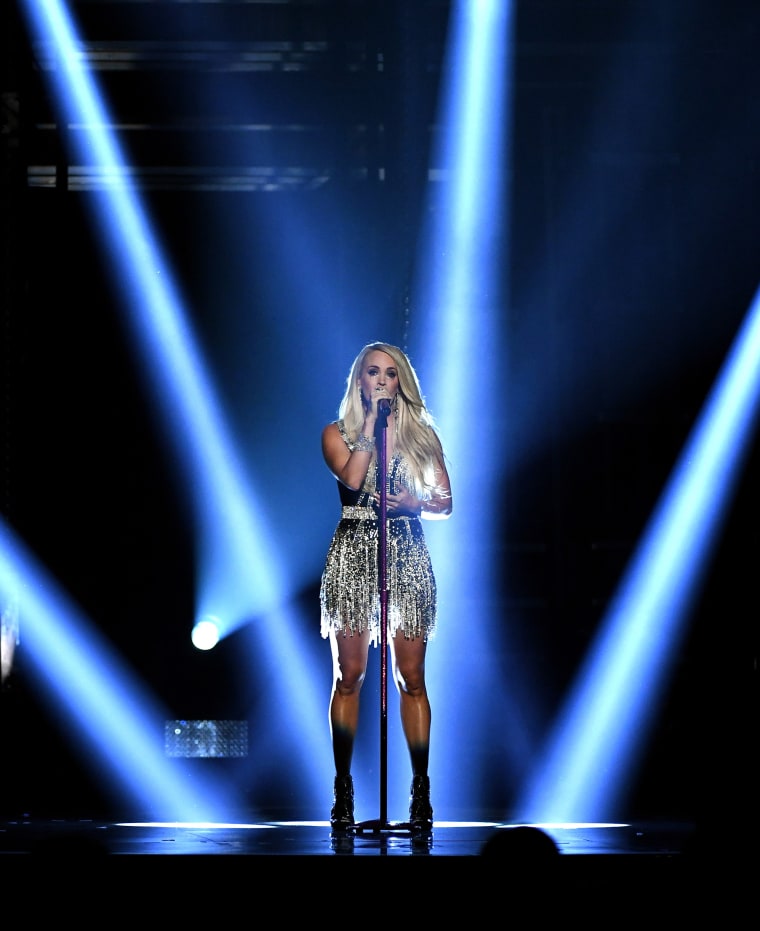 Underwood added that her face "has been healing pretty nicely," and assured readers that she was in good spirits.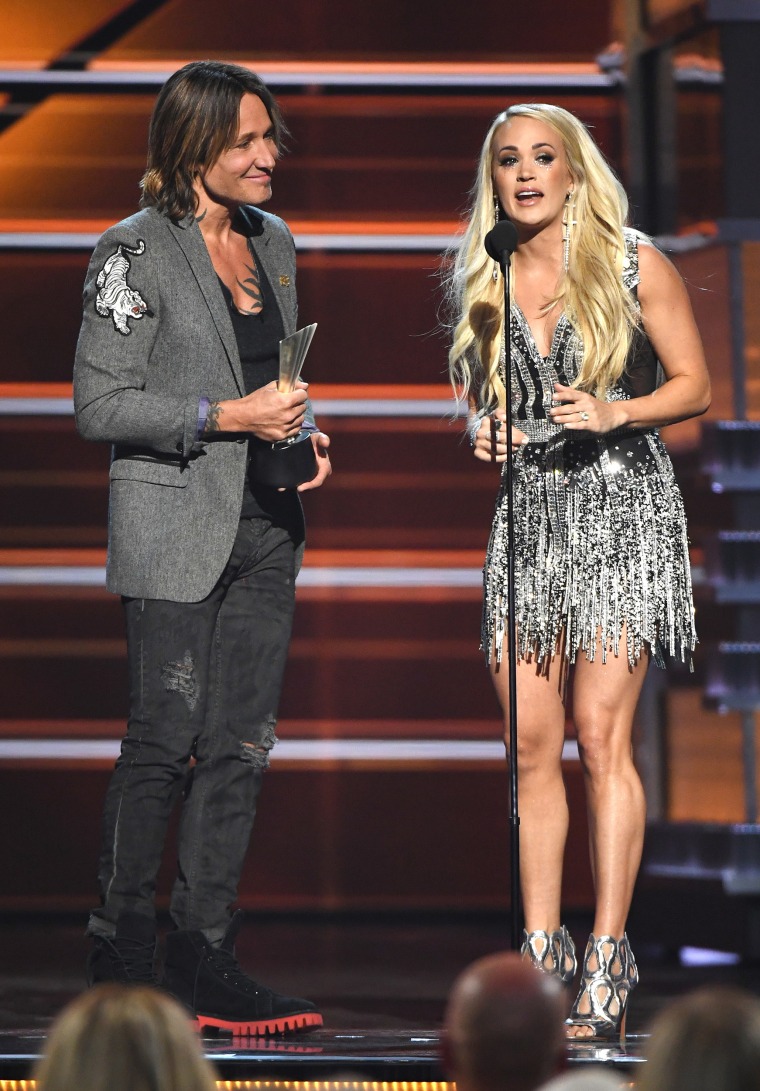 "I definitely feel more like myself than I have in a while," she wrote, explaining that she's been enjoying some much-needed family time with husband Mike Fisher and their 3-year-old son, Isaiah.
"One of the silver linings for me in this healing process is the time I've gotten to spend with Mike and Isaiah," she continued. "I've been calling it 'forced relaxation.' Sometimes I think things happen in order to make us slow down."
Of course, the 35-year-old country superstar is also happy to be back with her band — last week, she shared a rehearsal shot with the caption "Missed these guys."
Though she warned fans she might look "a bit different" after healing from her injuries, Underwood looked gorgeous as ever in a close-up shot of her face she posted Saturday.
Underwood's much-anticipated performance wasn't her only big moment at the ACMs: She won Vocal Event of the Year (for "The Fighter" with Keith Urban) and was also nominated for Female Vocalist of the Year.