As the world mourns the loss of Carrie Fisher, many will remember her as Princess Leia in "Star Wars." But the late actress, who died at age 60 days after suffering a heart attack, played many memorable roles throughout her film and television career.
Born Hollywood royalty to actress Debbie Reynolds and singer Eddie Fisher, her first breakout role was in "Shampoo" as Lorna in 1975.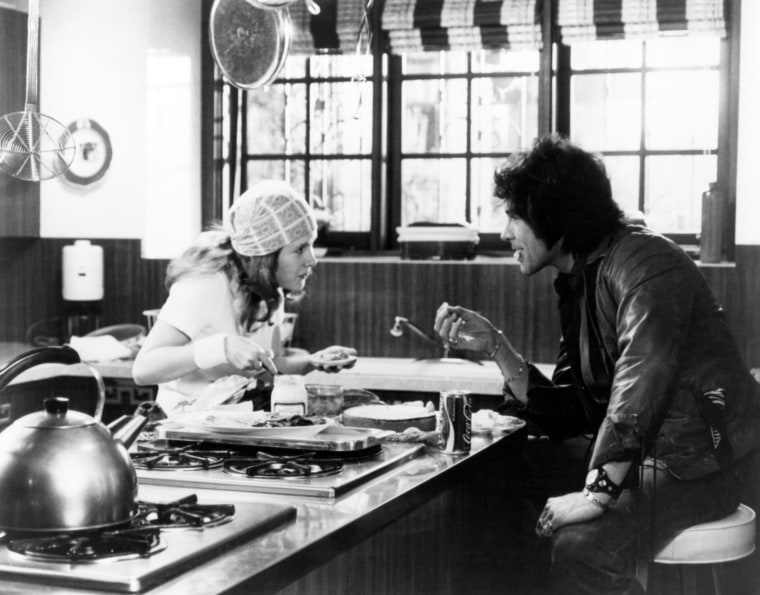 In 1977, Fisher filmed her first appearance in her most iconic role to date as Princess Leia. Her strong female character would serve as a role model for decades to come.
RELATED: 'The force is dark today': Stars mourn the loss of Carrie Fisher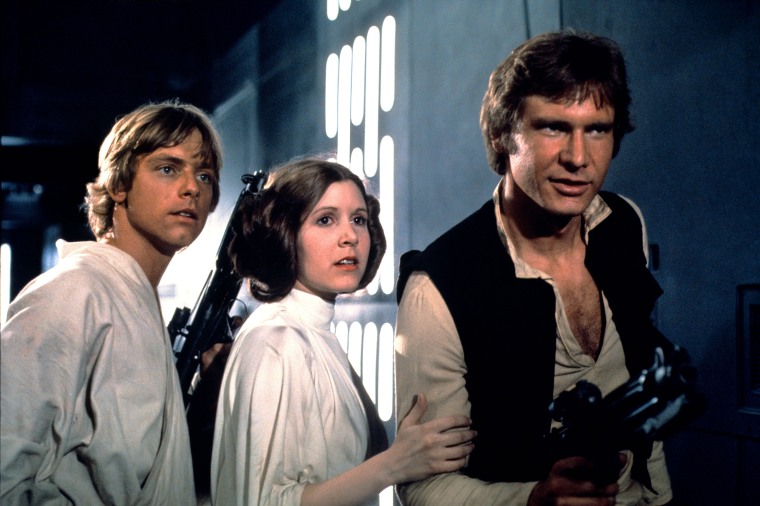 Reprising her role as Princess Leia, Fisher shares a romantic scene with co-star Harrison Ford in "Empire Strikes Back." The actress later revealed that the two shared chemistry off set as well.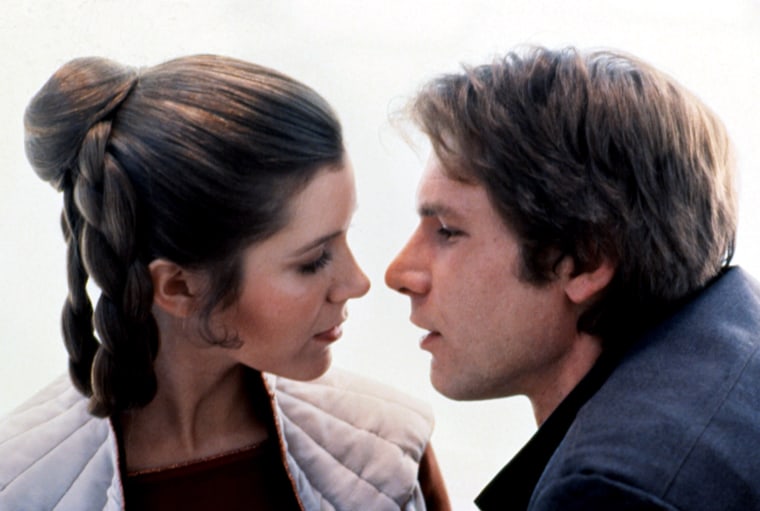 Pictured here with some serious fire power, Fisher played the mystery woman in "The Blues Brothers," 1980.
Here's an image teenage boys from the early '80s will never forget: Fisher as Princess Leia in that infamous "gold bikini" from "Return of the Jedi."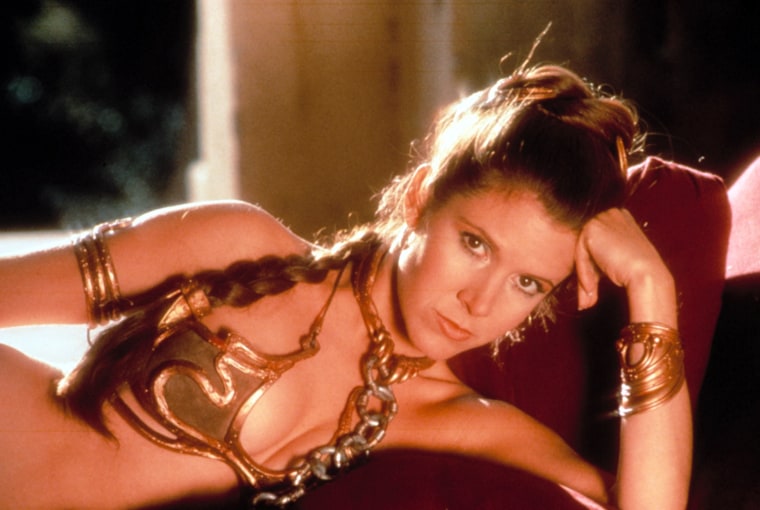 RELATED: In new autobiography, Carrie Fisher opens up about Harrison Ford affair
In 1986, Fisher had the role of spunky April in Woody Allen's "Hannah and Her Sisters."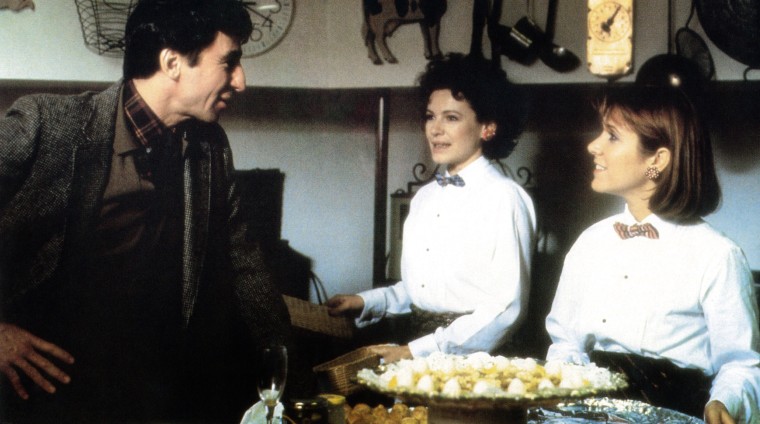 Two acting legends meet in one movie as Fisher and Tom Hanks play husband and wife in "The Burbs."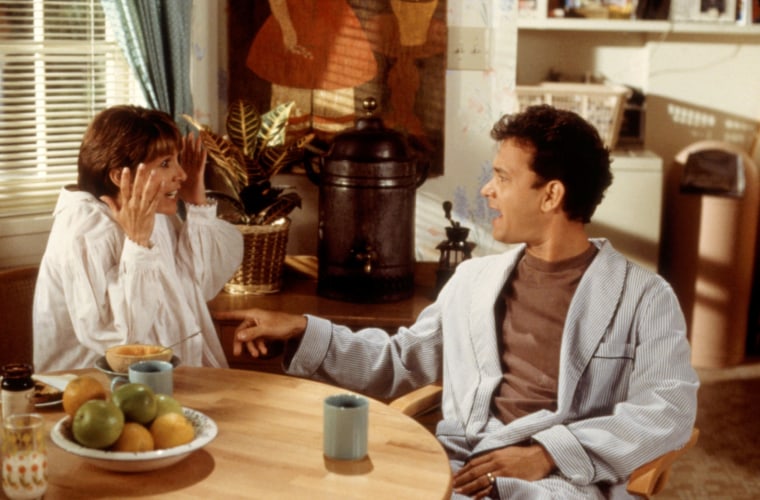 Fisher played Marie in Nora Ephron's rom-com classic "When Harry Met Sally." While Meg Ryan's Sally was the lead role, Marie had the memorable line about dating: "Tell me I'll never have to be out there again." To which her then-boyfriend replied: "You will never have to be out there again."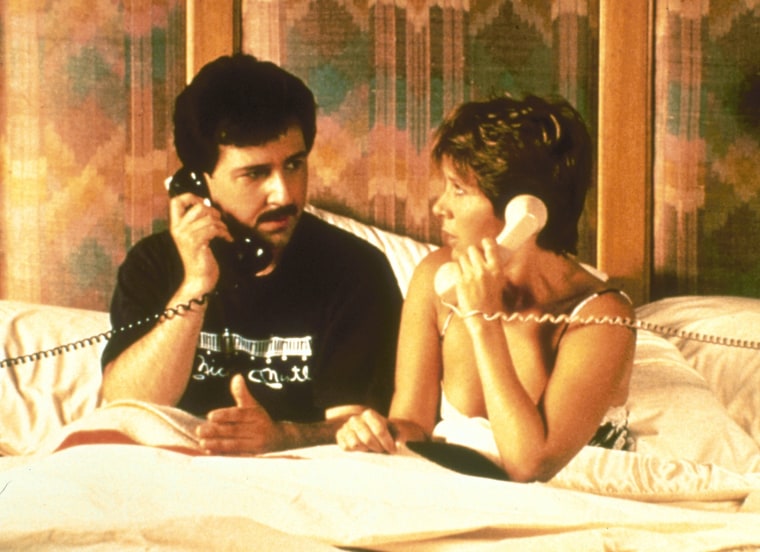 Kirby's character kept his promise as Fisher's Marie marries Jess toward the end of the movie.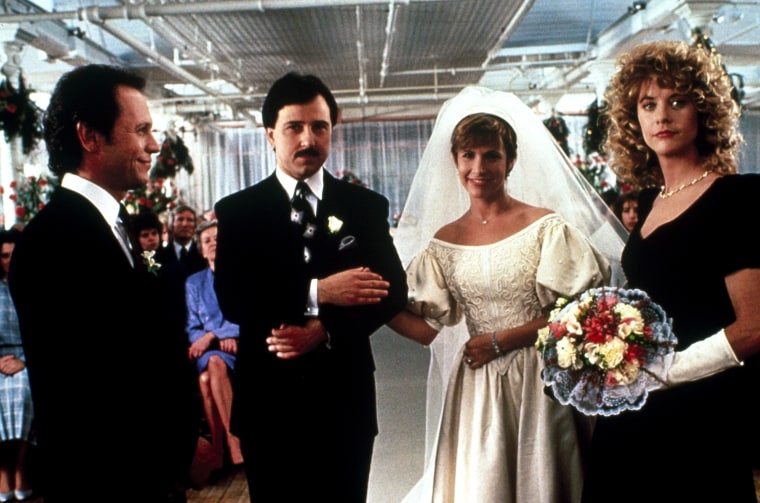 Surrounded by some of the biggest names of the '90s — Robert Downey Jr., Whoopi Goldberg, Kevin Kline, Sally Field, Teri Hatcher and more — Fisher played Betsy Faye Sharon in "Soapdish."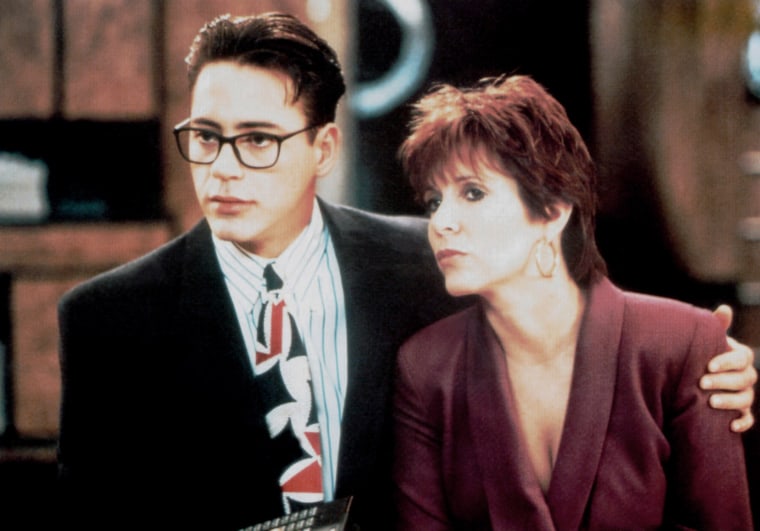 Fisher's Princess Leia returned in "Star Wars: The Force Awakens" in 2015, and shared an emotional scene with Harrison Ford's Han Solo.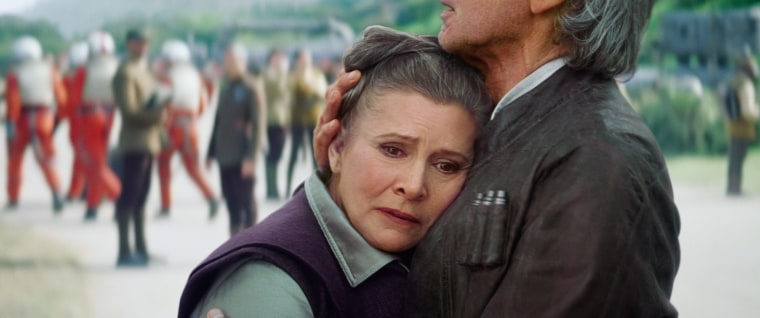 The world will get one more opportunity to see her play this role in the series' eighth episode when it's released in 2017. May the force forever be with this Hollywood legend.