Who can forget the scene from "The Empire Strikes Back" where Princess Leia tells Han Solo (who's about to be encased in Carbonite), "I love you!" and he tells her back, "I know"?
Well, it turns out the two actors in that scene — Carrie Fisher and Harrison Ford — may not have only been acting. As Fisher reveals in her new memoir, "The Princess Diarist," while filming the first episode of the "Star Wars" saga, in 1976 they were having a torrid three-month affair on location in London.
RELATED: Carrie Fisher strikes back at ageist 'Star Wars' body shamers on Twitter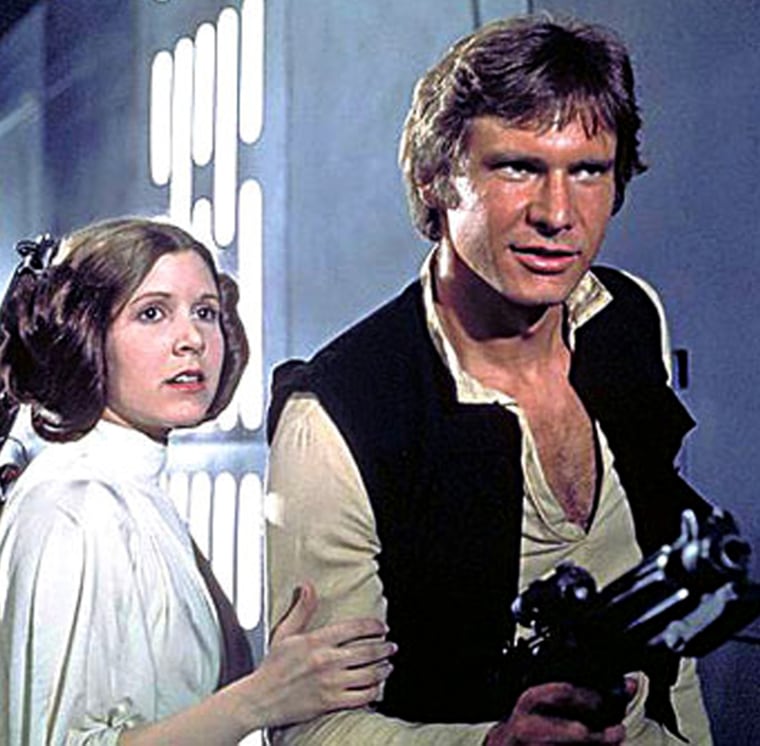 "It was so intense," the 60-year-old actress told People magazine. At the time, she was 19 and he was 33 (and married). "It was Han and Leia during the week, and Carrie and Harrison during the weekend."
(Ford was sent a draft of the book and knew the story would be featured, but did not respond to People for a comment.)
Fisher pulled the story from journals she kept during filming, and said she decided now was the time to open up about what was an important experience for her. "It's been 40 years," she said.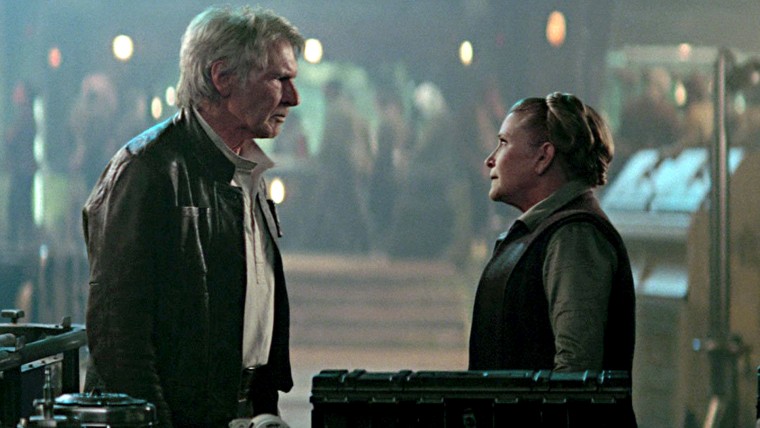 An excerpt from the book, which is featured in this week's People, explains that she had concerns about embarking on the relationship, which started after a birthday party for director George Lucas.
"I looked over at Harrison. A hero's face — a few strands of hair fell over his noble, slightly furrowed brow," she wrote. "How could you ask such a shining specimen of a man to be satisfied with the likes of me?"
RELATED: Harrison Ford opens up about daughter Georgia having epilepsy: 'She's my hero'
The relationship ended once the film wrapped, but the pair's chemistry has carried them through multiple movies (it's one of the reasons that "Empire" line remains so memorable).
"I was so inexperienced, but I trusted something about him," she says. "He was kind."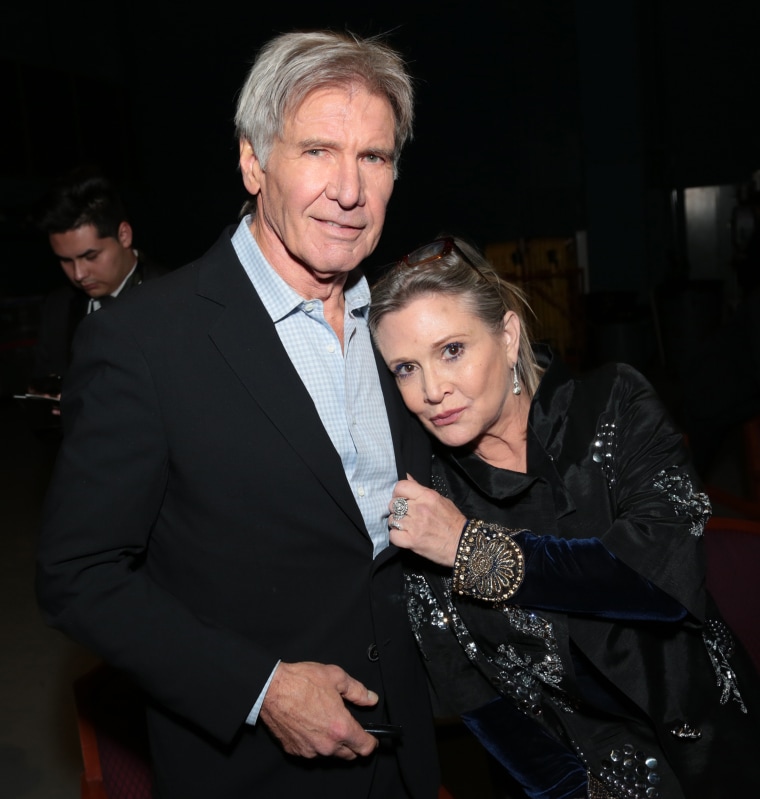 "The Princess Diarist" will be available for purchase on Nov. 22.
Follow Randee Dawn on Twitter.