Fans may not have realized just how tight the mother-daughter bond was between Debbie Reynolds and her daughter Carrie Fisher, who passed away within a day of one another just after Christmas. But ever since their deaths, we're learning a whole lot more.
And now, thanks to "Bright Lights: Starring Carrie Fisher and Debbie Reynolds," a new documentary set to premiere on HBO Saturday, we're about to get a peek behind the scenes at their unusual connection.
RELATED: Carrie Fisher and Debbie Reynolds' documentary trailer is heartbreakingly wonderful
"[Carrie] felt like she had to share her mother with the public, she didn't have that intimate time with her mother [as a child]; she was always sharing her," Fisher Stevens (who directed the documentary with his girlfriend Alexis Bloom) told Katie Couric on Thursday.
Once she had grown, however, Fisher found a way back to her mother that ultimately led to them living next to one another. "They always sang together; they would just start breaking out in song," he said. "That was real."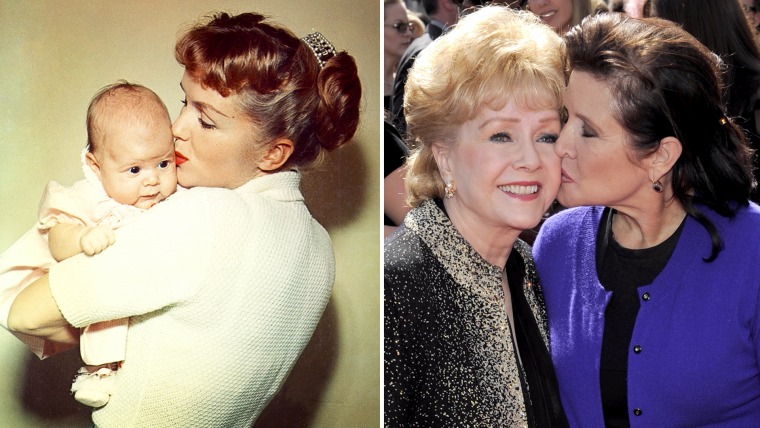 The documentary came together after Reynolds announced she wanted to return to the stage. Fisher thought it was a great way to capture her retirement, and Fisher's brother Todd provided reels of 16 mm home movies taken by their mother over the years.
The movie wrapped in late 2015 and began touring the festival circuit, receiving high marks. But it wasn't until the end of 2016, when both actresses (aged 84 and 60) died in just a brief window, that it took on fresh resonance.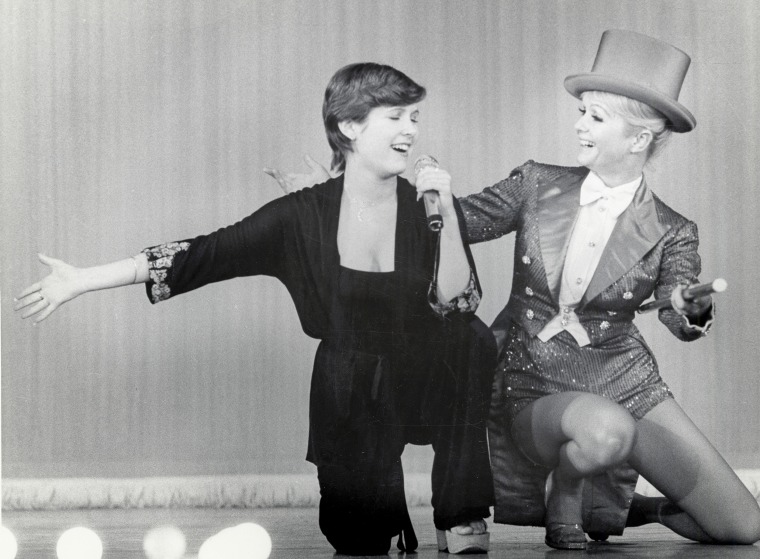 "We were, needless to say, shocked at what happened," said Stevens.
RELATED: How Debbie Reynolds and Carrie Fisher healed their relationship before their deaths
Ultimately, Stevens says he hopes when people watch that they feel inspired about their own loved ones.
"[Bloom and I] fell in love with their relationship, Carrie and Debbie and the mother-daughter relationship and actually the whole family dynamic," he said. "We want people to ... basically to cherish their relationships with their families."
"Bright Lights: Starring Carrie Fisher and Debbie Reynolds" premieres on HBO on Saturday, Jan. 7.
Follow Randee Dawn on Twitter.