The backseat of James Corden's car turned into the hot seat for Nick Jonas on Monday's "Late Late Show."
Jonas and pal Demi Lovato hitched a ride for the latest installment of Carpool Karaoke, but it was more like Carpool Confessions as Corden and Lovato teamed up to talk about the former boy-bander's love life.
MORE: Rod Stewart and James Corden get 'Sexy' in Carpool Karaoke
"Miley [Cyrus], then back with Selena [Gomez], and then back with Miley" — that's how Lovato recalled her friend's relationship history.
Jonas denied it all, which earned him a new nickname from Lovato: "Lies-a Minnelli!"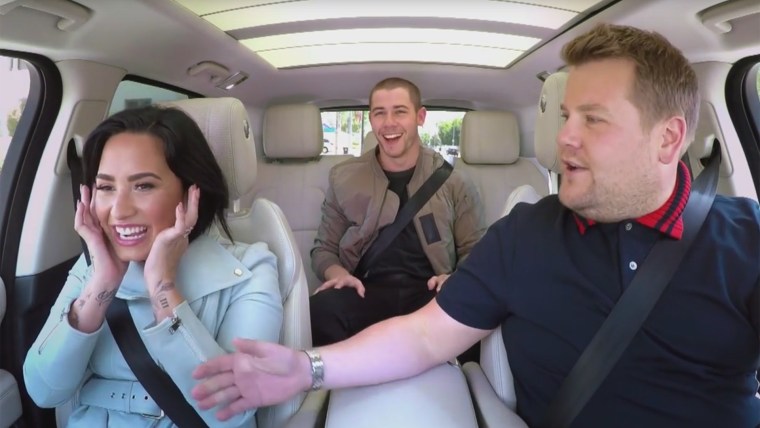 But all of that romantic back-and-forth left Corden wondering about "the old purity rings" Jonas and his pop star brothers were once famous for sporting.
"When did you decide to ditch [it]?" the host asked.
"I had a real relationship with an adult, and I fell in love, actually," Jonas shot back before wondering aloud, "Are we going to keep talking about my dating life?"
Oh, yeah.
MORE: James Corden joins One Direction for hilarious Carpool Karaoke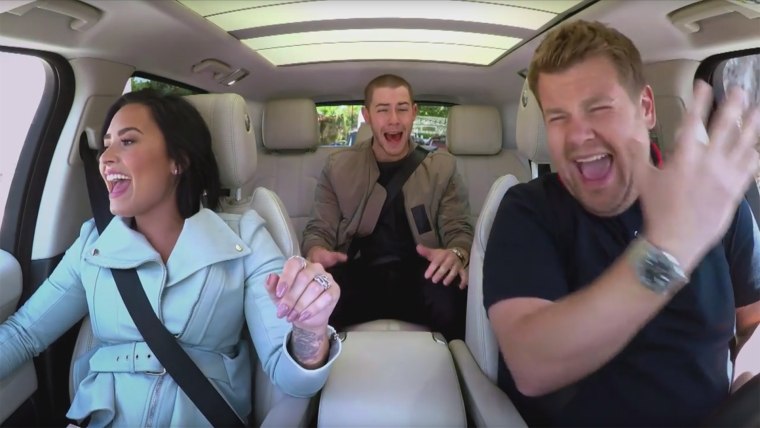 When they weren't belting out their hit songs, that topic popped up again and again. In fact, after a rousing rendition of Jonas' "Chains," Corden wanted to know if he'd ever been tied up.
"I performed at a gay club one time, and they literally chained me to the wall," the singer said. "It was very ... very erotic."
And, like the rest of the ride, the tied-up tales — and Corden's "ding dong!" reaction — was hilarious.
Follow Ree Hines on Twitter.