It's Friday, and that means it's time for another live concert on the TODAY plaza, and we're "really, really, really" excited about it. That's because Carly Rae Jepsen hit the TODAY stage.
While Jepsen took over the plaza, she also took over TODAY's Instagram account and shared some fun behind-the-scenes moments.
The singer-songwriter got it all off to a great start with her hit "I Really Like You," and followed it up with her new single "Run Away With Me."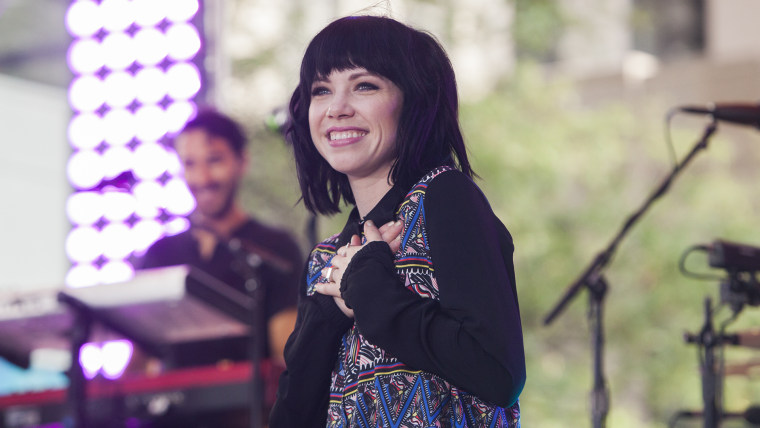 Jepsen's visit to TODAY coincided with the release of her new album "Emotion."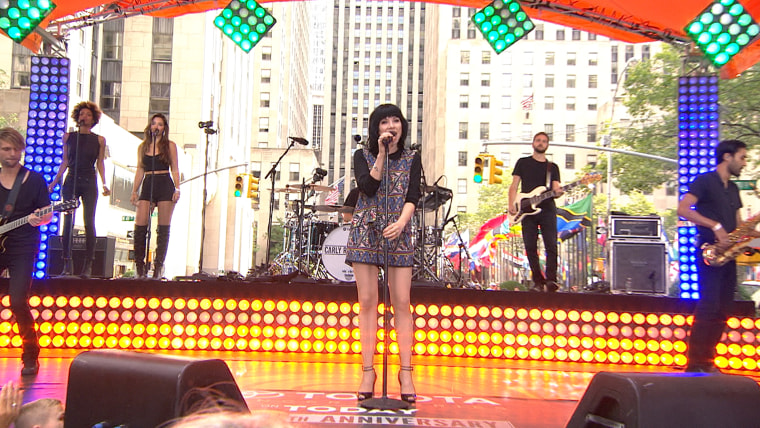 During a between-songs break, Matt Lauer asked her whether or not it was tough following up the smash success of her 2012 hit "Call Me Maybe."
"I think there was two ways of looking at it," she said. "It was either this big pressure thing or it was a great opportunity to showcase some other flavors that I like to do musically. 'Emotion' for me is [the latter]."
And later in the show, the Canadian hit-maker took the stage again for a crowd-pleasing performance of "Call Me Maybe."
What a show!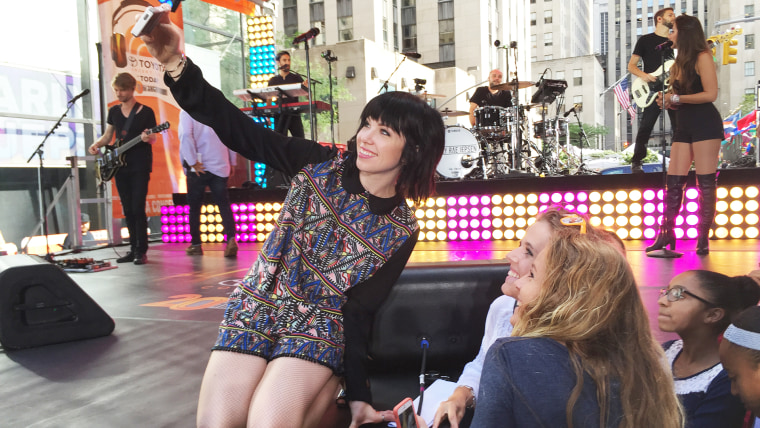 Want even more live music? If the latest installment of the Toyota Concert Series on TODAY has left you craving another performance, join us again bright and early Monday, Aug. 24, to see Rob Thomas on the plaza.