Three years ago, Carly Rae Jepsen asked music fans to "Call Her Maybe," and they did by the millions, with the tune certified platinum nine times in the U.S. alone. It's taken Jepsen awhile for her to return that call — but with her new, infectious single, "I Really Like You," she's set to hook everybody on the line once again.
And the song's off to a good start. Its video, which premiered Friday night, features Tom Hanks and Justin Bieber lip syncing and dancing to the catchy tune.
"I told her that she couldn't come out with anything unless it was on the level of 'Call Me Maybe,'" Jepsen's manager, Scooter Braun, explained to Billboard in January. "And now we have a new one that is on that level."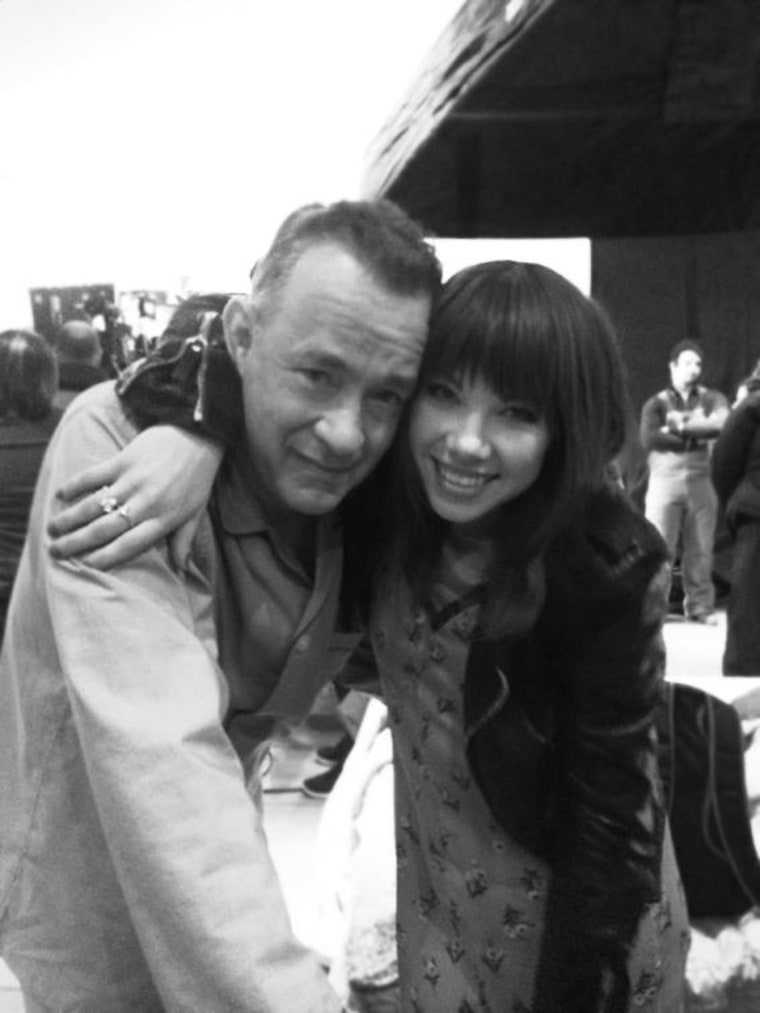 "I Really Like You" is a super bubbly song about the way an early crush feels, and sweeps along easily thanks to cheerful synths and Jepsen's lighthearted, childlike voice. But whether it can spawn the kind of meta-attention "Maybe" did — remember the parodies or even when President Obama appeared to get in on the action? — remains to be seen (and heard).
"Time flies," the 29-year-old singer wrote on her Web page about the song's release. "I've been hiding in a forest where one meets a prince and dances till midnight. I've been cocooned in my Soho apartment, sipping tea with artists so weird and wonderful that only New York could keep them happy ... I'm ready. I have been quietly so alive and now at long last I am ready to share my heart about it."
This post was originally published on March 2.