The smooth lines of the Viennese waltz and the sexy moves of the mambo might be staples on "Dancing With the Stars," but season 19 of the ballroom bash is likely to be remembered for the arm-swingingest, side-steppingest routine of them all: the Carlton Dance.
On Thursday morning, the stars set to take the stage in the upcoming season were revealed, and that list includes "Fresh Prince of Bel-Air's" Alfonso Ribeiro, otherwise known as the man who gave the world this: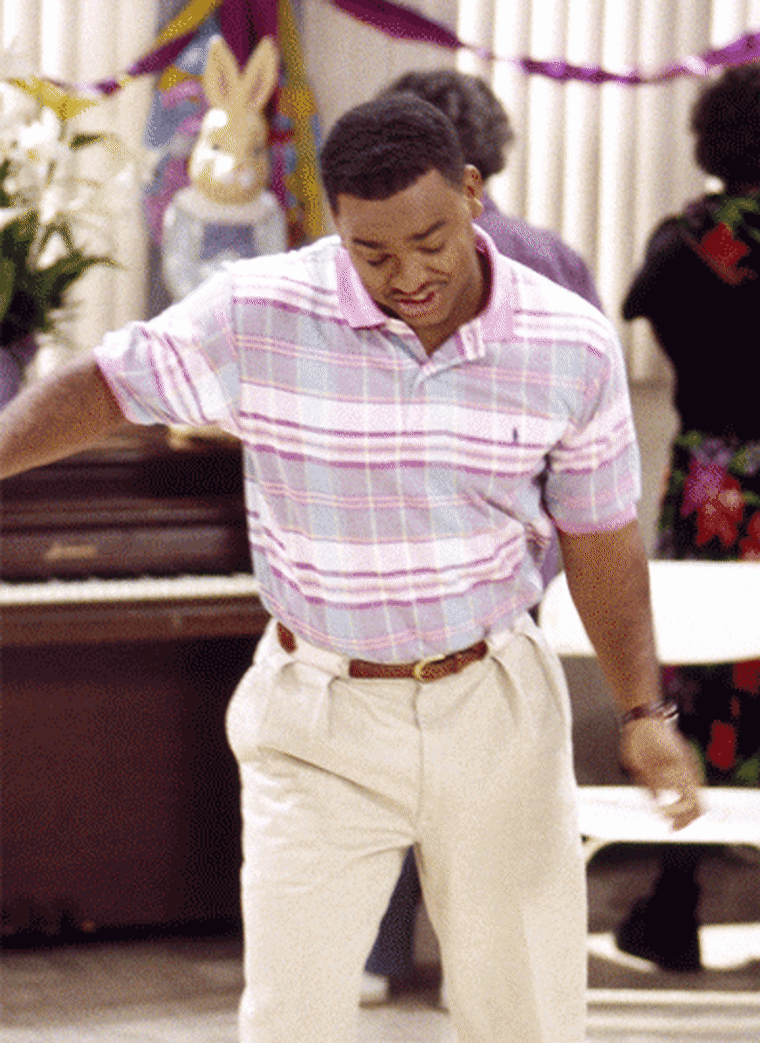 Yes, it's a solid bet that at some point during his quest for ballroom glory — and the swanky mirror-ball trophy that comes with it — Ribeiro will bust out his custom Carlton maneuvers (set to Tom Jones' rendition of "It's Not Unusual," of course). After all, even in recent years, the actor hasn't been shy showing off his much-loved '90s moves.
As a kid on TODAY in 1983, Ribeiro showed why his moves would serve him well in the years to come.
Of course, while Ribeiro already has a crowd-pleasing, go-to number ready, he'll also have some stiff competition on the "Dancing With the Stars" dance floor.
'Silver Spoons' reunion: Ricky Schroder, Alfonso Ribeiro and more meet up on TODAY
Other celebrities set to join the show for the upcoming season include:
"Back to the Future's" Lea Thompson

Olympian Lolo Jones

"Duck Dynasty's" Sadie Robertson

Race car driver Michael Waltrip

"Mean Girls" actor Jonathan Bennett

Soap star Antonio Sabato Jr.

"Pretty Little Liars" star Janel Parrish

Actor-comedian Tommy Chong

Fashion designer Betsey Johnson

YouTube sensation Bethany Mota

Talk show host and political commentator Tavis Smiley

Actor and retired MMA champ Randy Couture

See them all strut their stuff when "Dancing With the Stars" returns to ABC Sept. 15 at 8 p.m.

Follow Ree Hines on Google+.