Hoda couldn't quite believe the woman who bravely lent her locks to a home hair color demo on live TV. Her face says it all here… but what exactly is it saying?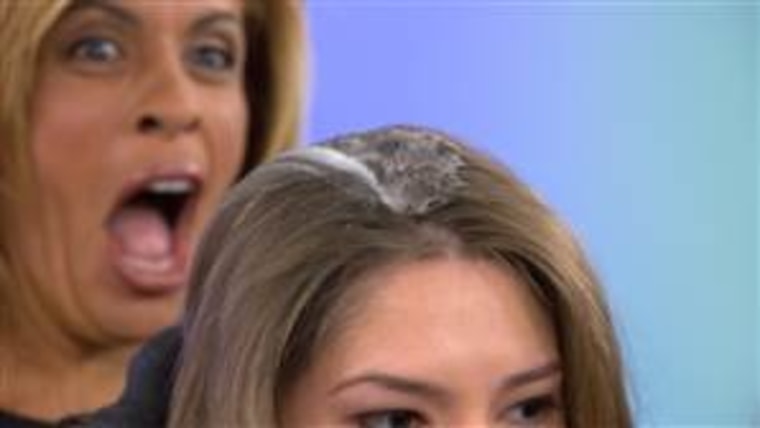 Give us your caption in the comments.
Julieanne Smolinski is a TODAY.com contributor. She live-tweets all of her haircuts.