When Captain America fans last left the iconic comics character, things weren't looking so good. Steve Rogers (Cap's civilian identity) had been sapped of the serum that has kept him youthful since World War II, and was no longer able to keep the years at bay.
So what's a suddenly senior and not so super hero supposed to do? Pass the mantle (or in this case, the shield) on to a worthy successor.

And as Marvel's chief creative officer, Joe Quesada, revealed on "The Colbert Report" Wednesday night, there is no one worthier than Cap's friend Sam Wilson, aka The Falcon.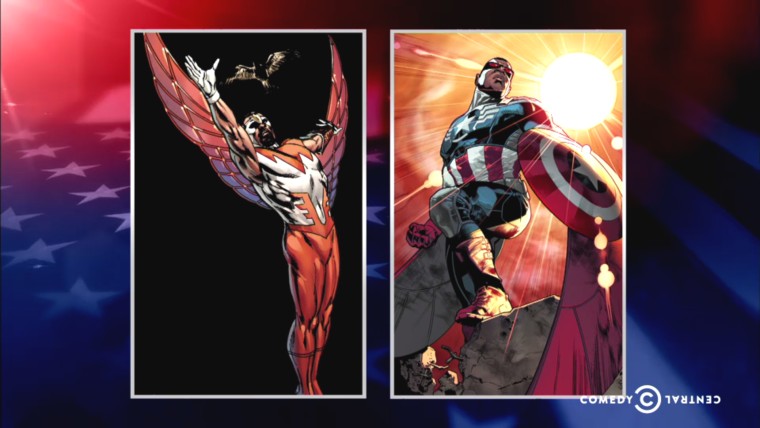 This means two things: One, Colbert isn't getting the gig (despite his fans chanting "Stephen! Stephen! Stephen!" when they learned there was an opening). And two, it means Captain America will be black.
Sign up for top Entertainment news direct to your inbox 
"Doesn't that make him Captain African-America?" Colbert asked.
Quesada simply shook his head.
As with all changes in the world of comic books, the reaction among fans has been mixed.
Quesada stressed that the change is "strictly in the comics." (White actor Chris Evans has portrayed the star-spangled superhero in three films, and will reprise the role again next year in "Avengers: Age of Ultron"; African-American actor Anthony Mackie played Sam Wilson/The Falcon alongside Evans in "Captain America: The Winter Soldier.")
Of course, with Falcon filling Cap's big red boots, someone needs to step up and carry on his duties.

"That opening is available," Quesada told a hopeful Colbert before sharing a crowd-pleasing mockup of the new (and in no way official) Falcon.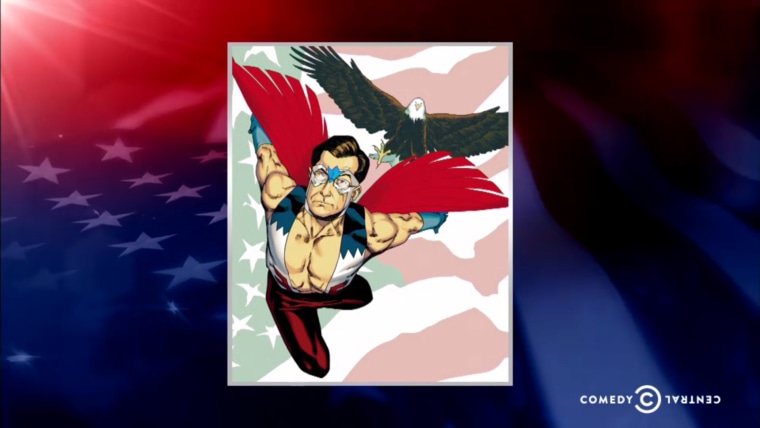 The Captain America announcement comes the same week as other big changes for major Marvel characters. Tuesday on "The View," it was revealed that Cap's fellow Avenger Thor is now a Goddess of Thunder. And on Thursday, Marvel announced that their colleague Iron Man is getting sleek new silver armor (instead of the gold and red that Robert Downey Jr. has sported in a successful film series) and is moving to San Francisco.
Follow Ree Hines on Google+.