Still unable to find peace or closure in the wake of her brother Ron's brutal death, Kim Goldman recounts the O.J. Simpson murder trial that culminated in the not guilty verdict that continues to plague her. In "Can't Forgive," Goldman exhumes the details of those traumatic events, and shares how they've affected her life moving forward. Here's an excerpt.
Monday, October 2, 1995, the jury officially begins to deliberate. I am getting updates from my journalist friends who are sitting on the ninth floor of the Criminal Courts building and waiting and wondering what they jurors are thinking. I am trying not to think about it, because it's outside all of our control at this point. My mind wanders back though to every little sign I thought I was getting from the jury. I am sure that one woman, an older lady, is sensitive toward our family; she must be by the way she always glances over at me and smiles subtly, so that nobody but I notices. I wait for it, I need it. She reminds me of what a grandmother would be like: nurturing, loving, sympathetic, and honest. But does she have the strength to do the right thing?
I am home alone in Agoura, pacing in the backyard, trying to get some fresh air into my body and mind. Every time the phone rings, I jump. But then, after three and a half hours of waiting, it's time. I get the call. Patti Jo Fairbanks on the end of the line informs me that the jury has reached a verdict. The vomit is in my mouth, forcing me to stay silent as she continues to tell me that they have decided to hold the verdict over until Tuesday, to ensure that the media and law enforcement are prepared. Guess they are expecting a big crowd. Go figure.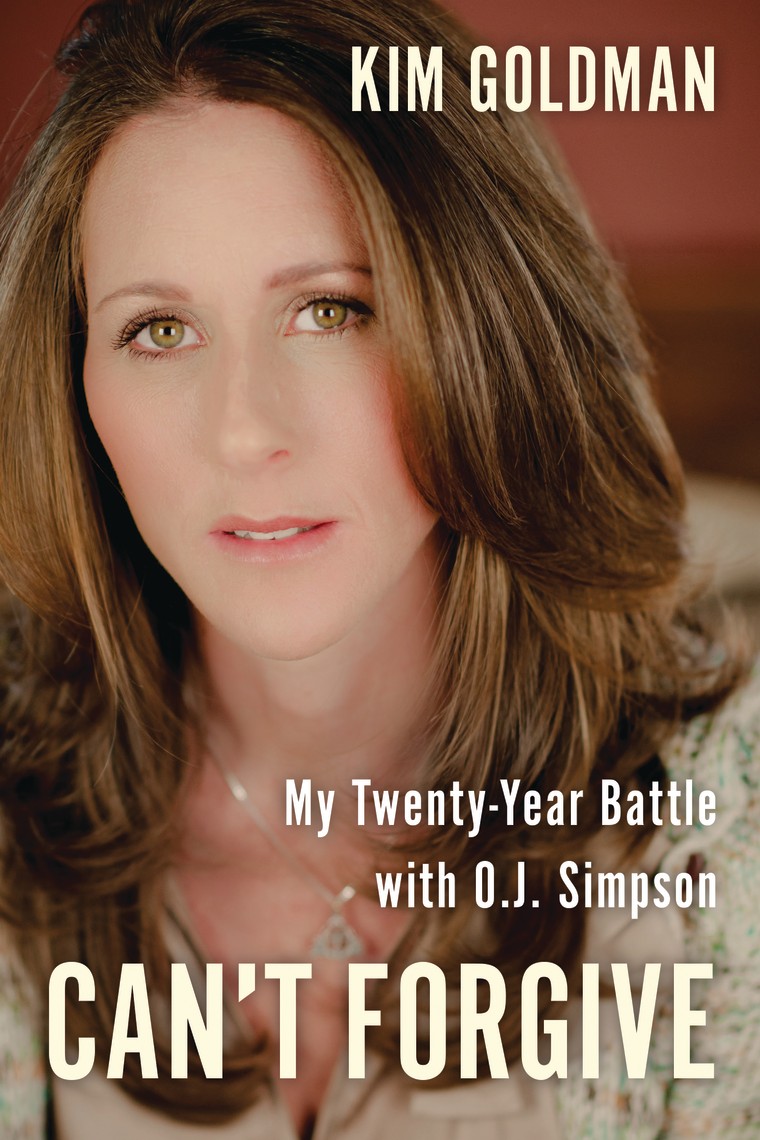 I am charged with calling everyone in my family. It doesn't take too long before the media are calling, and parking outside our house. Trucks line the street as we hunker down inside. Family friends show up to lend their support, but mostly stand around, because none of us knows what to say or do at this point. I hibernate upstairs, because I can't stand to listen to the pundits dissect the embarrassing amount of time spent deliberating. "It means guilty," most say. "It doesn't look good for the prosecutors," others squawk back. And so it goes, back and forth, ad nauseam. It's breaking news for the world, but it's breaking me inside my heart.
I am totally shut down as I hear the houseful of people downstairs cheer, assuming a guilty verdict. "We got him!" I just can't let myself go to court believing one thing. I've been there, I've watched every second and I've been caught up in the ridiculousness of the defense stories myself, so how can I assume the jury hasn't also? All I focus on is my brother, and how hard he fought to save his life, and how hard I am fighting to get through one more day. There is no sleep to be had, as I watch the clock until 5:30 a.m. The media is still perched out front.
October 3, 1995, the day of the much anticipated verdict after nine long, excruciating months. We pile into our cars, my dad, Patti, Michael, Lauren, and family friends who have been attending court with us over the past year. It's pitch black as we caravan down the 101 freeway, the media trucks following close behind. We reach the first overpass just out of Agoura and see a huge sheet hung over the side that reads "GUILTY." The ride is quiet; only the sighs of breathing and concern can be heard.
I find myself avoiding eye contact and conversation and walk away as I begin to hear the Brown family, who weren't often in court, begin to lecture me on how I should behave once the verdict is read. I say good morning to Bill Hodgeman, one of the district attorneys assigned to the case early on, but had some medical issues and had to give up his spot as co-chair of the prosecuting team. He smiles invitingly, but I keep moving. I sit down in the middle of the hallway, and drop my head between my knees. I hear footsteps, raise my head, and see a familiar face. Detective Ron Phillips—whom I call "Puppy." Ron was Detective Mark Fuhrman's partner, and we had developed a close relationship. I respect him so much. The words can't contain themselves. "So, Puppy, what do you think?" "Acquittal," he responded without delay. I am struck. "I just don't think they got him." He touches my hand, leaving me to my tears.
"9:50 a.m.—it's time to rally the troops," Patti Jo says. We pile into the elevator and stare at the floor. The doors open onto the ninth floor, which is flooded with reporters. "How are you feeling? What are your thoughts? Do you think guilty or acquittal?" They are relentless. I move past, asking them to leave me alone. We move systematically toward the first set of doors leading into Judge Ito's courtroom. Then I stop. I can't go in; I can't do this. I am trembling, my eyesight is blurred, and my feet aren't moving—it feels as if I'm stuck in quicksand. "Kim, you can do this. You're an incredibly strong woman. Show you are braver than this," says George Mueller, one of the investigators assigned to this case. He has become such a good friend to me. I believe him and walk into the courtroom.
I find my seat next to my father, just a few seats away from writer Dominick Dunne, who had become a close friend and my seatmate for the entire trial. My spot is directly behind Chris and Marcia, Detective Tom Lange and lead investigator Phil Vannatter. As the jury files in, I look for "Grandma," who smiles at me. Oh my gosh, that's it, I think. Maybe that's her sign? 10:07, the killer rises from his seat and the court clerk, Deidre Robertson, starts to read. "We, the jury, find the defendant Orenfal, Orenthal James Simpson not guilty of the crime of murder upon Nicole…" the sound of shock and joy is deafening and confusing. I shush everyone, as she begins to read Ron's verdict. She continues, "We the jury find Orenthal James Simpson not guilty of the crime of murder upon Ronald Lyle Goldman, a human being." I can't breathe. Screams. Cries. Screams. I collapse my head into my father's lap. I can't hold myself up. What is happening? How can they do this to us? My eyes scan the jury and I see juror number six, an African American man, throw his fist in the air towards Simpson's attorney, Johnnie Cochran, in a flash of camaraderie. I glance over at them to see their reaction. Cochran and his team reciprocate the gesture and then in tandem, the killer and Cochran lock eyes with me, flash me a smile, and Cochran mouths the words, "Gotcha." "F___ing murderer!" I yell, and then quickly apologize for my outburst. Judge Ito is trying to control the courtroom. He hasn't been successful in nine months, and now he thinks he can control us? I jump from my seat and beg the row of people to move so I can leave. I can't spend one more second of my life in the presence of a savage, vicious beast.
Our two families exit together, and the hall of people let us pass without uttering a word. We settle into the office of Gil Garcetti, Los Angeles County's district attorney, to collect ourselves. Gil is speechless. Everyone is speechless. The Brown family, however, is not. They begin to ramble about dinner plans, and if "O.J. will sow his wild oats now that he is out." I scream shut up, fall into a ball on the floor, and cry. Deidre Robertson, Ito's court clerk, informs us that Ito is locked up in his chambers; he can't bring himself to speak to us. She apologies profusely. "The system really let you down." Her words don't console me.
Hours later, after we return back home, I head to the cemetery be alone with Ron. I was so ashamed and so sorry that we let him down. Hoards of media are there, but I am grateful they leave me to my sorrow. I am not sure how long I stay here: It will never be long enough to tell him all the things I want to say. All I can muster is, "I'm sorry we let you down. Please don't be mad, we tried our hardest. I am just so sorry."
Excerpted from Can't Forgive, copyright (c) 2014 by Kim Goldman. Used with permission by BenBella Books, all rights reserved.