Happy anniversary to Candace Cameron Bure and Valeri Bure!
The couple celebrates 20 years of marriage this week, and the "Fuller House" actress honored her former NHL hockey star hubby in several heartfelt —and honest!— social media posts.
"Let's be real for a second," the actress, 40, wrote in a Facebook post on Wednesday.
"We are celebrating 20 years of marriage today. 22 years together as a couple. I couldn't be more proud to be here and love my man the way I do."
"But let me assure you it hasn't been all roses the whole journey," wrote Cameron Bure, who married the Russian athlete, 42, just a year after "Full House" went off the air.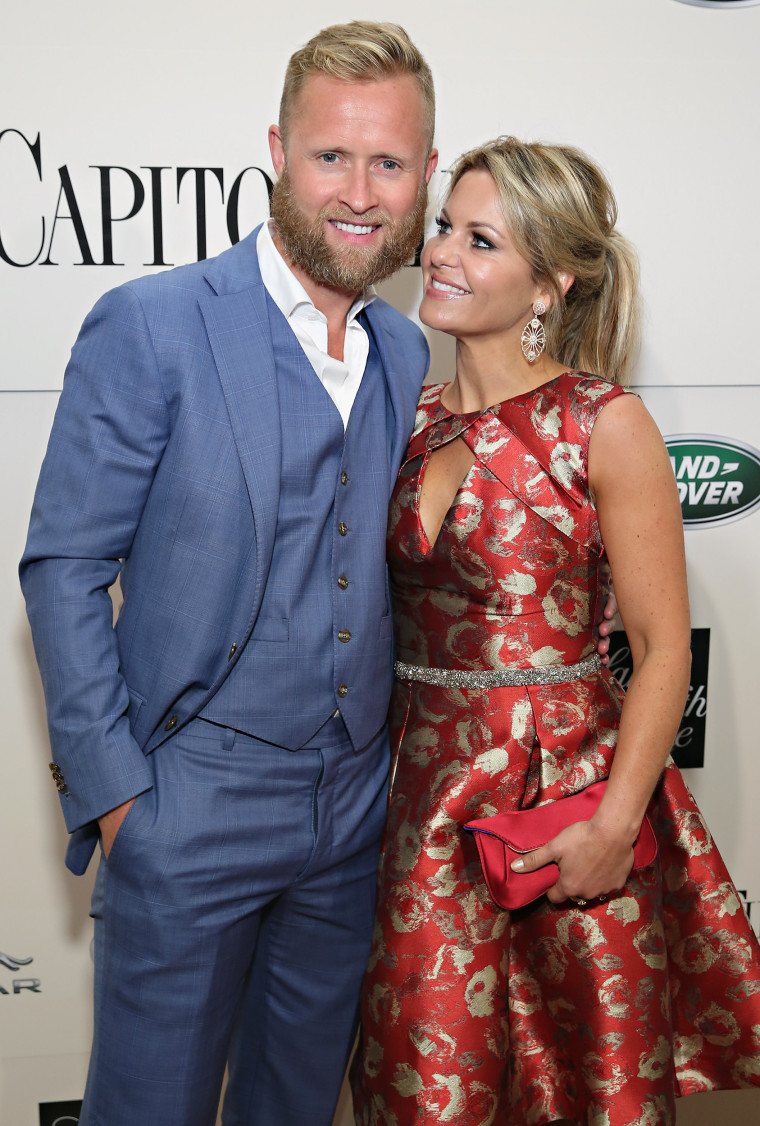 The couple quickly started a family, and now are parents to three teen children, Natasha, Lev and Maksim.
"There have been several tough years, in a row, ups and downs, bad attitudes and bad decisions, but we've persevered. We rode them out. We loved each other through them," wrote the actress, who thanked "God's glory" for keeping the couple together.
RELATED: Candace Cameron Bure turns 40: See 'Fuller House' stars' sweet birthday tributes
"I'm so grateful and thankful for the man I married," she wrote. "Neither of us are perfect, far from it, and will continue to make mistakes because we are human."
Cameron Bure also shared sweet throwback photos of the couple's wedding day on Instagram.
As well as a hilariously botched self-timed anniversary pic — complete with chilled champagne!
Thanks for keeping it real, Candace and Valeri — and happy 20th!