Candace Cameron Bure's fans know she's as devoted to fitness as the Tanners are to catchphrases.
And while the "Fuller House" star's Instagram account is full of photos documenting her impressive workout regimen these days, it wasn't until the past five years that she really found her groove.
"I'm 40 now, and I feel better today than when I was in my 20s or 30s," Bure told TODAY Wednesday. "That being said, there are so many moms out there saying 'I don't know if I can find the time' and my advice is, it's OK. My kids are older and I found that time later in my life. If you have little ones, spend the time at home with them and don't worry about working out. If you can fit in 30 minutes here or there, that's great. But it doesn't have to be your focus and you don't have to attain a certain image. Focus on your children and your marriage and just make healthy choices for yourself, but don't try to do it all if it doesn't fit your season of life."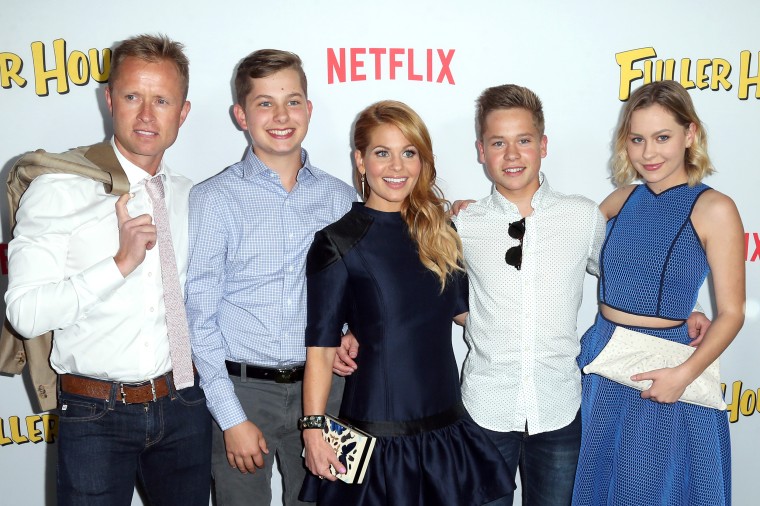 Although it doesn't seem so long ago that D.J. Tanner was a teen, Bure is now mom to three of her own: 18-year-old Natasha, 16-year-old Lev and 15-year-old Maksim.
"I wish more parents would talk about the good about raising teenagers," said Bure, who spoke with us at an event celebrating her new gig as a spokesperson for StarKist. "I think so many of us are fearful of it because we all know how we were as teenagers. Some of us may have been a little better or mellow than others, but I absolutely love and enjoy the ages that my kids are at and there certainly are challenges, but I think there's so many wonderful things to talk about that you don't hear very often about those years."
RELATED: Candace Cameron Bure shares birthday tribute to son: 'How is my baby so big?!'
Of course, Bure (and D.J.) didn't have to cope with some of the problems today's high schoolers have.
"The biggest challenge is social media," said Bure. "It's uncharted territory for parents, because obviously I didn't have that growing up. And as much as you're able to monitor things, there's so much that you can't monitor and it's difficult because they have access to the entire world at such young ages and it exposes them to a whole lot more. So all of us parents, it's a brand-new thing and we're all trying to figure it out, and I hope that my kids' kids will have a better understanding of it."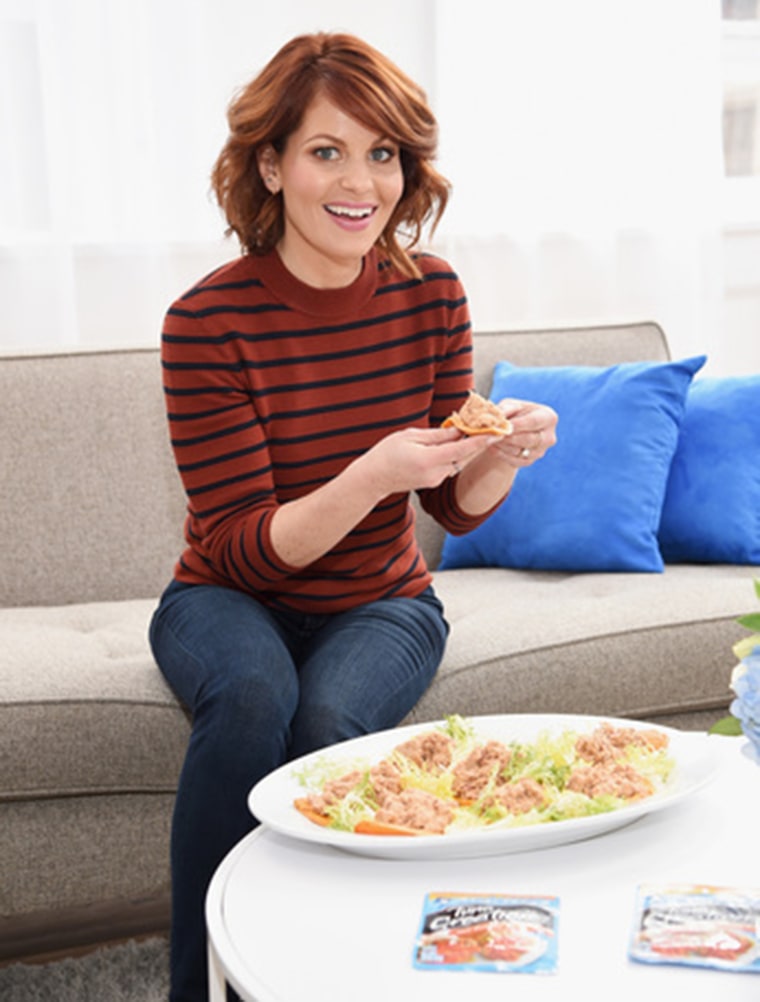 For the same reason, stardom for the young actors Bure works with on "Fuller House" is different from how it was for the original "Full House" kids.
"I grew up in front of millions of people, but I didn't feel it the way that kids today or any actor would feel it today when you're on a hit television show, because of social media and the exposure," she said. "There's so much more that people pay attention to now than back when I was a kid."
But the upside is how she's now able to connect with viewers all over the globe.
"I love where we're at with 'Fuller House,' and it's so amazing to know that we're in so many countries and translated into so many different languages through Netflix. To be able to tap into my fans not just here in North America, but all over the world is pretty amazing."
RELATED: Candace Cameron Bure cheers on daughter Natasha in 'Voice' audition
As for whether Bure wants her own kids to follow her career path, she says it's up to them.
"I'm encouraging to whatever my kids want to do," she said. "Natasha wants to be in showbusiness more in a singing aspect than acting. I want my kids to follow their dreams and their passions, and that's Natasha's, so I encourage her to do that, not because it came from me, but because that's what she wants to do."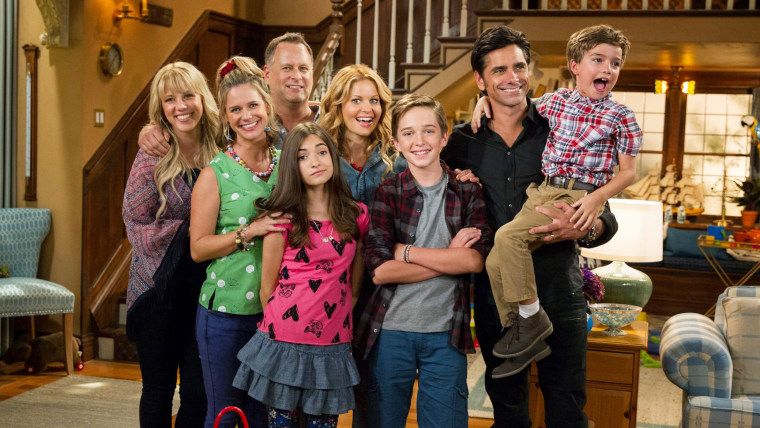 Nearly 30 years after she began playing the character that made her famous, Bure is eager to see what's next for D.J. when Season 3 of "Fuller House" starts production next month. According to Bure, she and her TV son Michael Campion (Jackson) are most like their characters, while Andrea Barber least resembles hers.
"She's nothing like Kimmy Gibbler, which makes her that much funnier because if you know her in real life, she's such a smart, intelligent and very grounded woman," Bure said. "She plays such a kooky character that's nothing like her. And she does it very well."
Season 2 saw D.J. living out her '80s dreams with an appearance from New Kids on the Block — but there's another celebrity cameo that would have D.J. screaming "Oh, Mylanta!"
"Hands down, all of us want Ryan Gosling on the show," Bure said. "We don't know if that will ever happen, but we're throwing the bait out. Come on, Ryan!"
Bure celebrated 20 years of marriage with her real-life leading man, former NHL player Valeri Bure, last year, and said the key to their longtime romance is "having a lot of patience and understanding and grace and communication."
"There are no two perfect people in the world and you're going to have your ups and downs," she added. "So it's just a matter of how you work through them and love each other through our faults."