A cancer-free Shannen Doherty is on the rebound from her battle with breast cancer — and so are her trademark dark locks.
The 46-year-old actress posted a beach photo of herself and her husband, Kurt Iswarienko, showing off their similarly full heads of of curly hair.
"I think my husband and I are morphing into each other… #twins #curlyhairdontcare," she wrote of the vacation pic snapped in Tulum, Mexico.
The former "Beverly Hills 90210" also showed off her growing hair in another Instagram photo, this one with a dog she had met.
"This is Sophia. She can't give enough love. Neither can I," she wrote.
Doherty announced in April that she was in remission in an emotional social media post.
"What does remission mean? I heard that word and have no idea how to react. Good news? YES. Overwhelming. YES. Now more waiting," she wrote. " As every single one of my fellow cancer family knows, the next five years is crucial. Reoccurrences happen all the time."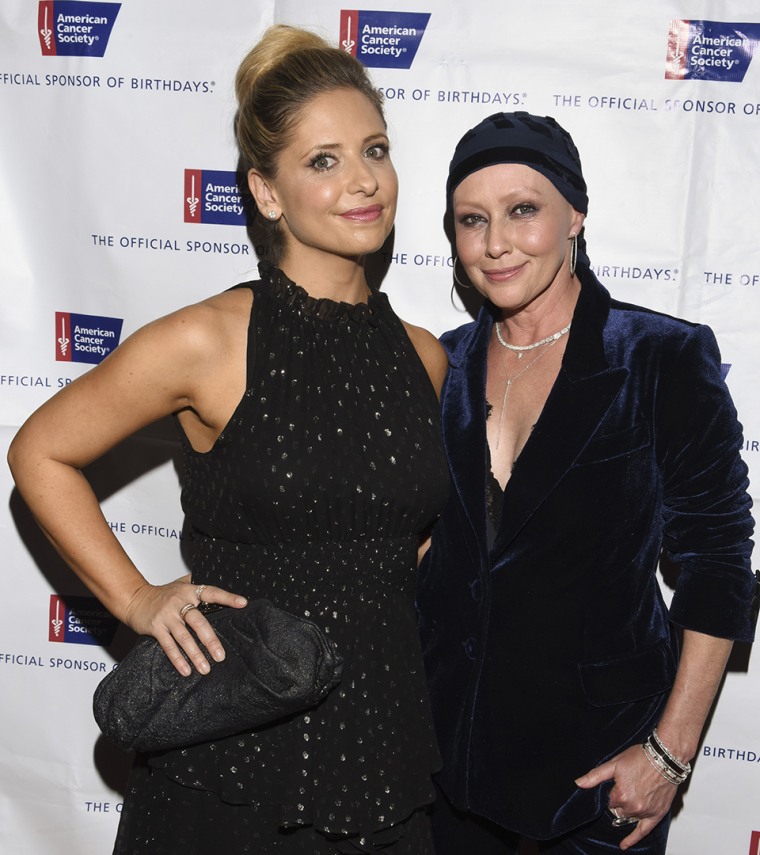 Doherty has been very public about her cancer battle, sharing photos of herself undergoing treatment, shaving off her hair, and reaching various milestones during the journey.
In March, she made a rare red carpet appearance during a benefit for the Animal Hope & Wellness Foundation, where she described her battle with cancer as "a blessing" that has "altered my life in ways I can't even speak of."