The summer may be over, but the temperature was still rising on our plaza Friday, thanks to a performance from one of the hottest singers around.
Camila Cabello brought her hits to TODAY!
The 20-year-old got the good times started as soon as she took the stage for our Citi Concert Series — complete with a drum and flag corps escort.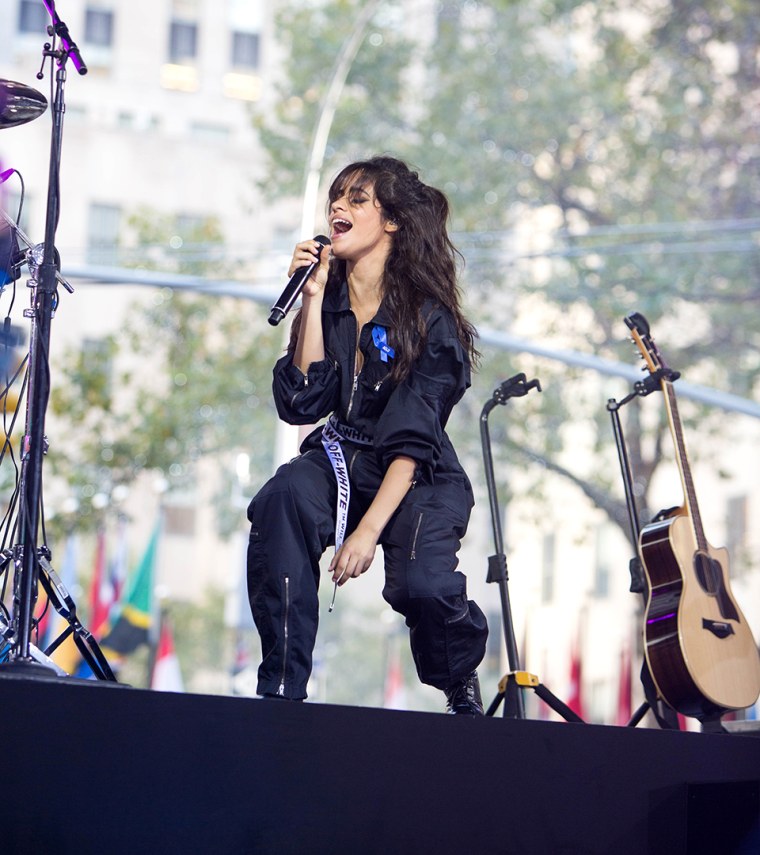 She then launched into a performance of her current single, "Havana," which already has more than 125 million streams on Spotify.
The Cuban-born singer had more treats in store, including renditions of two other fan favorites, "Bad Things" and "Crying in the Club."
And those fans, who lined up early for the Friday morning concert, appreciated it — especially considering that some of them got in line Thursday morning!
"My fans are just the best," the former Fifth Harmony member told us.
Obviously, the feeling is mutual.
Cabello will release her first solo studio album, "The Hurting. The Healing. The Loving," later this fall.