Cameron Diaz has made 32 movies over 20 years, and in the upcoming comedy "Sex Tape," she bares all for the first time onscreen. In the new Esquire magazine, the actress also exposes a bit of her mindset when it comes to her decision to not have children.
"It's so much more work to have children," the actress said. "To have lives besides your own that you are responsible for — I didn't take that on. That did make things easier for me. A baby — that's all day, every day for 18 years. Not having a baby might really make things easier, but that doesn't make it an easy decision."
As many of her peers manage careers and families, Diaz expresses contentment with her choice.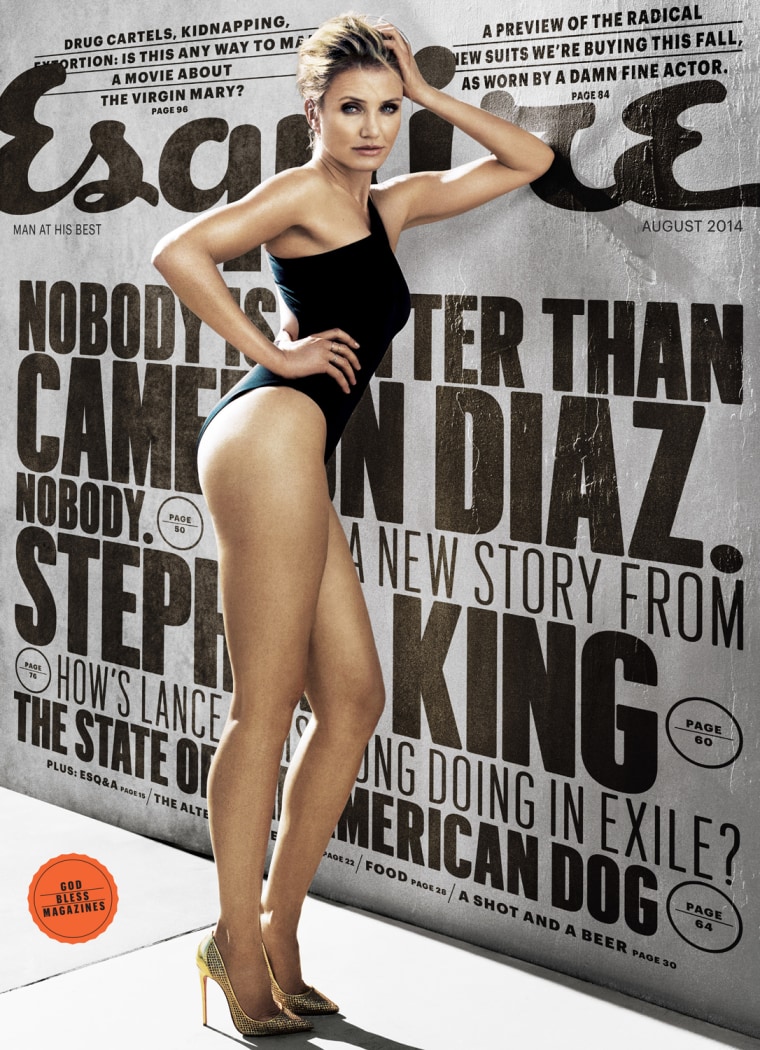 "I like protecting people, but I was never drawn to being a mother. I have it much easier than any of them. That's just what it is. Doesn't mean life isn't sometimes hard. I'm just what I am. I work on what I am. Right now, I think, things are good for me. I've done a lot. And I don't care anymore."
Sign up for top Entertainment news direct to your inbox
Things are especially good for an actress drawn toward some of Hollywood's more fun projects. 
"It's a weird job, right? she said to Esquire. "(For 'Sex Tape') I found myself in a room in the middle of nowhere Massachusetts at 11 at night doing a childbirth scene, and everybody's screaming at one another. ... And the thing is, I always take a moment to say, 'We're lucky. This is a great job. A fun job.'
The star of such films as "Charlie's Angels," "There's Something About Mary" and "Shrek" is also game for a surprise career move, as she gets naked in her upcoming comedy. 
"It's a first for me," Diaz said. "But Jason (Segel) gets naked, too. It's just a part of the role. So I did it. I mean you see everything."
Diaz at least wears a swimsuit and gold heels for her sexy Esquire cover shot. At 41, she's got a look that stars half her age should appreciate.
"I love it. So much s--- just falls away. Fear, mostly. It's the best age. That's when a woman knows how to work things, or she doesn't care about that anymore. You just stop being afraid. You don't worry about what men think. You just don't worry that time registers anything awful."
"Sex Tape" is in theaters July 18.
Follow Kurt Schlosser on Google+