Cameron Diaz's lawyers are fighting tooth and nail to keep nudie pics of her from going public — and some are wondering why, seeing as how the Internet is loaded with provocative shots of the star.
A simple Google search of "Cameron Diaz nude" turns up numerous sites that show multiple photos of the actress — or someone who looks an awfully lot like her — in various states of undress. (Scoop warning: some of these sites have added features or pop-up ads that are downright nasty.)
"Cameron is sweet," says a source who knows her "but let's face it, she's not Mother Teresa and has not been shy about showing her body on a number of occasions. Those must be some pretty wild shots."
But, according to Diaz's spokesman, her busy lawyers are also battling to squelch those photos.
While insisting that many of the pics supposedly of Diaz "are not legitimate likenesses" but rather doctored images, he says that "Ms. Diaz's attorneys regularly send cease and desist letters to sites which include unauthorized material and will continue to police her rights."
Jolie has standards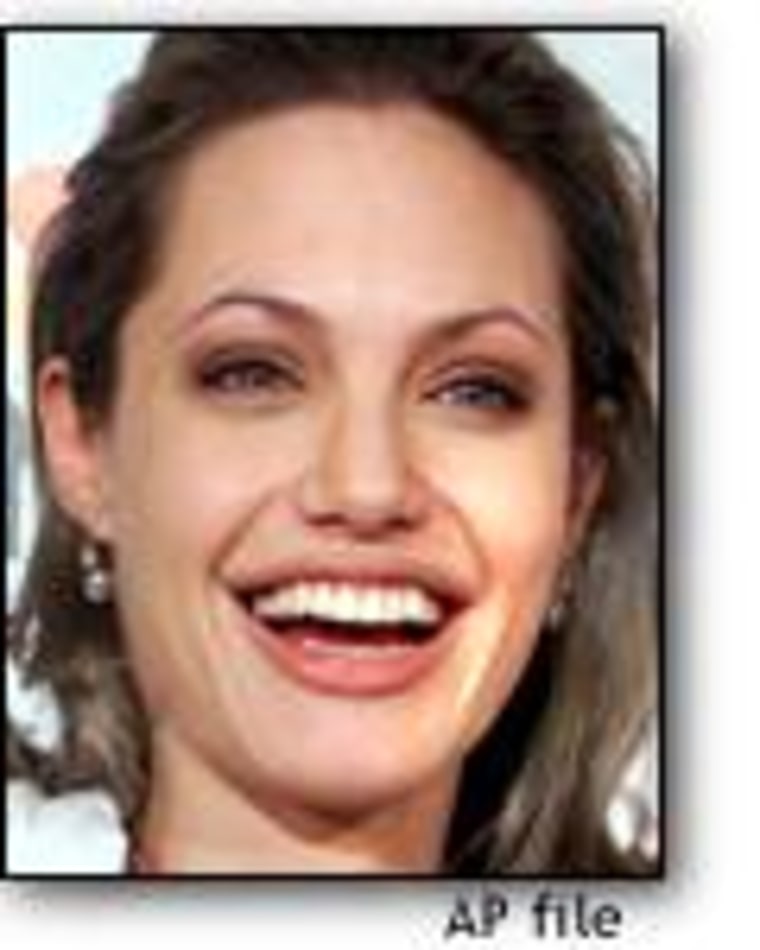 Angelina Jolie — who smooched her brother and married Billy Bob Thornton — draws the line in the men department somewhere. The "Tomb Raider" star has refused repeated romantic overtures from Fred Durst.
The Limp Bizkit singer — who famously claimed to have had a fling with Britney Spears which she denied — had the hots for Jolie, but the feelings were unrequited.
"I had my mind set on Angelina for a long time," Durst told the London Sun. He sent her flowers and bombarded her with phone calls, but she apparently didn't bite. "I couldn't stop thinking about her but it's just not going to happen. We exchanged a few words a couple of times. . . She was really cool about it."
Durst also discussed his alleged bout with Britney Spears, and he claims she broke his heart. "I was pretty upset when me and Britney ended," he said. "Was my heart broken? Yes."
Notes from all over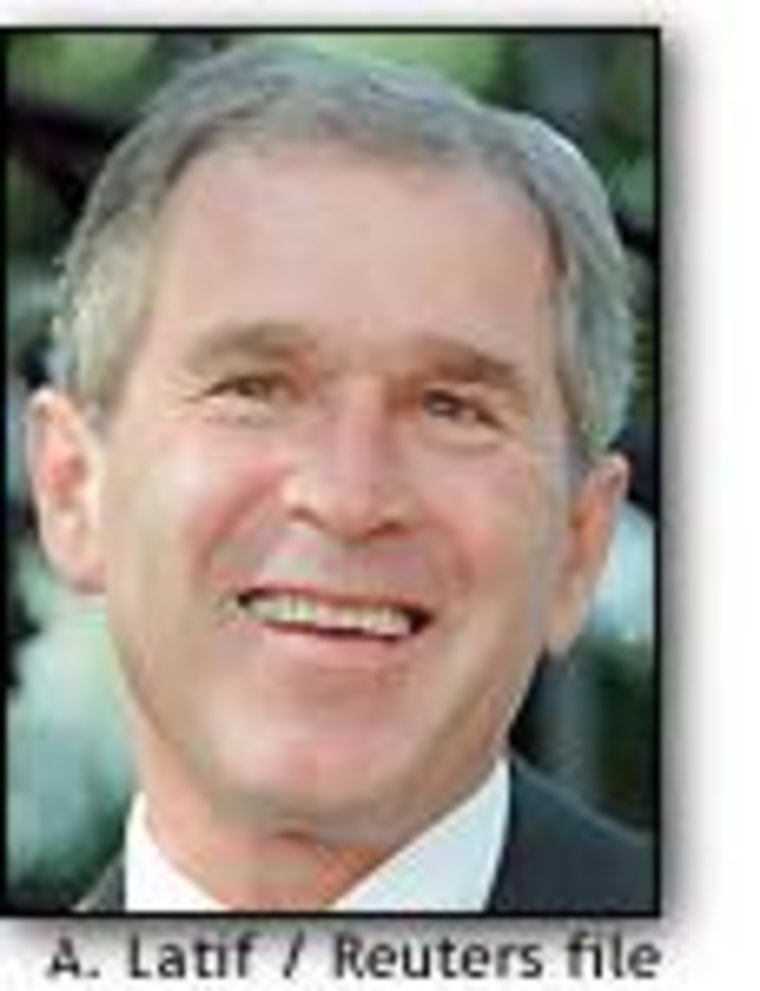 Bush-bashing playing cards have been removed from eBay, but an exec there says it's nothing political. "Axis of Weasel" playing cards featuring George Bush and various members of his team who supported the war in Iraq were removed from the popular on-line auction site, and the artist says it happened after conservatives complained. But a spokesman for eBay tells The Scoop that the cards were a possible copyright infringement, using unauthorized images of people for profit. He wasn't able to explain why the "Axis of Weasel" cards featuring anti-war celebs, such as Susan Sarandon and Michael Moore, were still posted. . . .
Look for an onslaught of sultry grown-up pics of Britney Spears in magazine spreads as the former teen queen looks to retool her image. . . . Martha Stewart still has a fan. The magazine Budget Living took Joan Rivers shopping at Kmart for its August/September issue, and the fashion maven says she loves some of Stewart's Everyday Collection. "I swear by the placemats," she said. "If you have an eye, you don't need a wallet."
Jeannette Walls Delivers the Scoop appears Monday through Thursday in MSNBC Entertainment.