With her first year of marriage behind her, Cameron Diaz paid a visit to "The Ellen DeGeneres Show" and reflected on the highs and lows of married life with Benji Madden.
But as it turns out, the best and worst parts of marriage are much the same.
"Well, I just learned so much about myself," the actress and author said of her favorite thing about being married. "I didn't know these things. I wouldn't have ever known them if I didn't meet my husband, and he helped me. "
The worst bit?
"Well, I learned all of these things about myself that I wished I never learned about myself," she added with a laugh. "And I wouldn't have known it if I didn't get married!"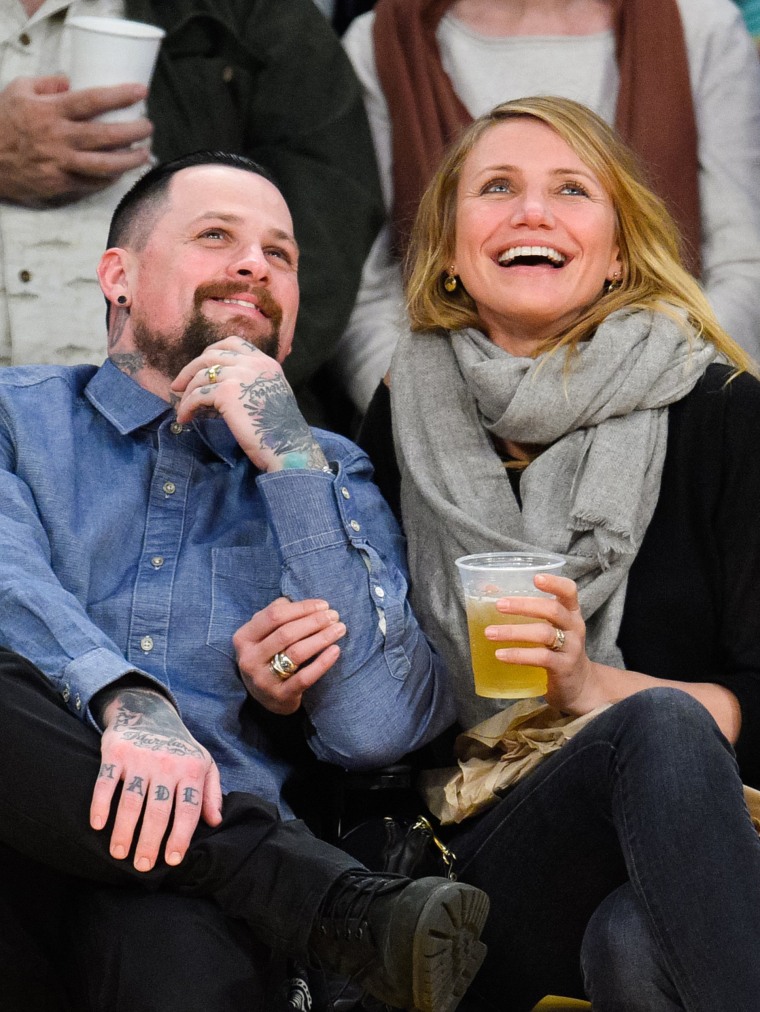 Diaz called it all a "double-edged sword," but added that she's "just so grateful for" for everything about Madden — or "my buh," as she calls him.
MORE: Cameron Diaz says 'nothing matters' now that she has husband Benji Madden
"I call him a lot of names," she explained. "'My buh' or 'muh buh.' You know things start with 'baby,' then it goes to 'bae.' And then it goes all the way down to 'buh.'"
And she thinks there's still room to streamline a little more.
"Soon I'm going to go 'ugh' and he's going to know that I'm talking to him," she joked.
So really it's more of a pet sound than a pet name, but it's still just as sweet.
Follow Ree Hines on Twitter.