Buzz Bissinger, who authored the upcoming Vanity Fair article reintroducing Bruce Jenner to the world as "Caitlyn," can already sense the freedom Jenner has felt since making the transition.
"A huge difference,'' Bissinger told Savannah Guthrie on TODAY Tuesday. "More open, more honest, more connected, more everything. I think Caitlyn has found her soul that really Bruce never had. I just spoke to her yesterday and she said, 'I'm free. I can live. I don't care about the paparazzi any more - just make sure it's a good shot.'''
The cover of the July issue of Vanity Fair revealing Jenner to the world as Caitlyn features her in full makeup and a strapless corset in a photo by Annie Leibovitz.
"If I was lying on my deathbed and I had kept this secret and never ever did anything about it, I would be lying there saying, 'You just blew your entire life,'" she says in the Vanity Fair interview.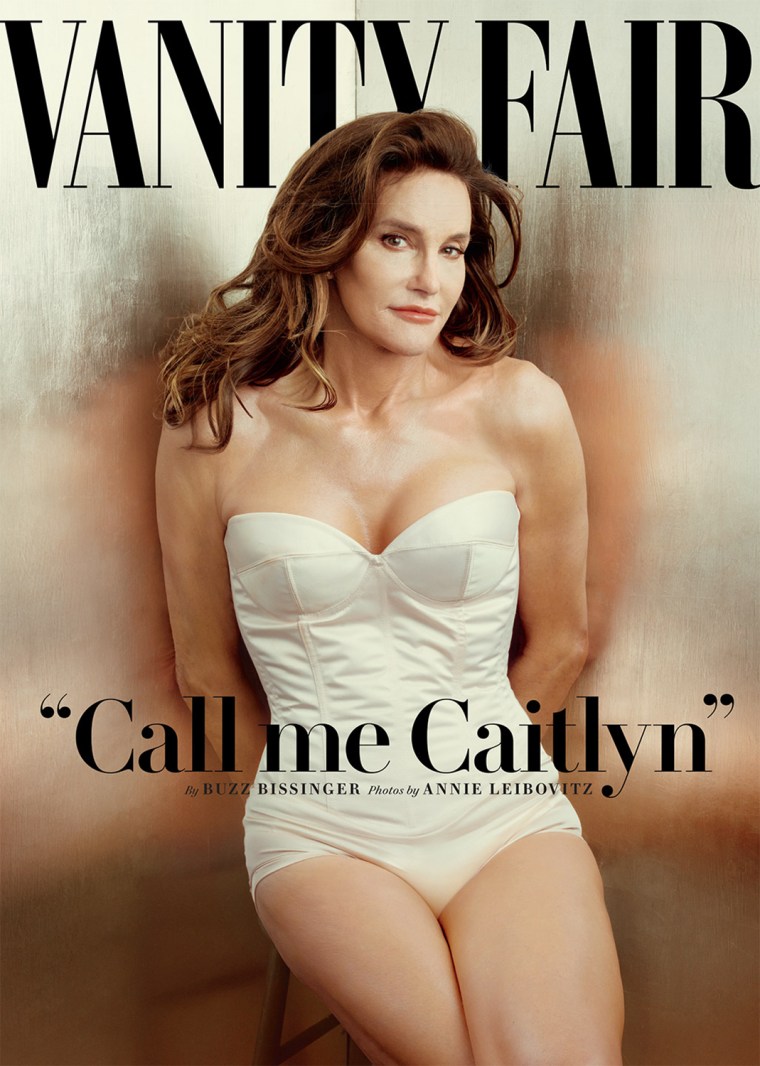 As Jenner has made the change to becoming Caitlyn, there has been speculation over how much her ex-wife, Kris Jenner, knew about Bruce's desire to transition to a woman.
In the article, Kris Jenner asks, "Why would you want to be married and have kids if this is what you wanted since you were a little boy? Why would you not explain this all to me?"
However, she also said that Bruce told her in the early 1990s that he had taken hormones in the early 1980s. Caitlyn contends in the story that Kris witnessed her cross-dressing while she was living as Bruce, while Kris denies that ever happened.
"Kris was very civil during the interview and she was very open,'' Bissinger said. "She said, 'I didn't know...I had no idea about the extent of his gender issues, really the severity.' I've got to say, I think she's right. I think Bruce downplayed it (as) 'It was a phase of my life, it's over.' It wasn't over, and I think Kris had a sense that whatever happened in the past I can fix it."
Caitlyn expressed regret about not being a good father as Bruce to his four children from two previous marriages before he married Kris Jenner, saying she was often absent from their lives.
"One of the beautiful parts of this is that as Caitlyn, they are trying really hard to reconnect,'' Bissinger said. "It's not easy, but they are really trying."
Her children from her first two marriages, Burt, Cassandra, Brandon and Brody, have also declined to appear in an upcoming E! reality show documenting her transition.
"They felt they could've gotten money from it, they could've gotten exposure from it,'' Bissinger said. "They said, 'Dad, you have the ability to have a legacy as a sports figure equal to Muhammad Ali. You could be a real trailblazer here in becoming a woman, in becoming a transgender woman, don't blow that with spectacle.' They said, we do not want to participate, and they must have been asked a dozen times."
In revealing herself as Caitlyn on Monday, Jenner also started a Twitter account that set a record for reaching more than one million followers in a matter of hours.
Vanity Fair also released a behind-the-scenes look at the photo shoot for the issue that hits newstands on June 11.
"Bruce always had to tell a lie,'' she says in the video. "He was always living that lie, Every day, he always had a secret, from morning till night. Caitlin doesn't have any secrets. Soon as the Vanity Fair cover comes out, I'm free."
Many of Jenner's family members took to social media to express support for her after the magazine cover had been unveiled, including the daughter of the Olympic great.