The latest Vanity Fair cover, which reintroduces Bruce Jenner to the world as Caitlyn, has been widely praised by Jenner's friends, family and fans.
But even more important, Caitlyn herself loves the magazine's photos, shot by Annie Leibovitz.
"I mean these pictures — Annie, Vanity Fair, spared nothing doing it right, and the wardrobe, everything involved with it were just, the people were just great. It was, you know, two of the best days of my life," the former Olympian told Vanity Fair in an extended interview published Tuesday.
"The pictures came out over-the-top great, you know, and I think people's reaction when they see it, I was always worried — you never wanted to look like a guy in drag, you never wanted to look like a guy in a dress, O.K. If you're going to do that, come out, you really have to look the part," she said.
She continued, "You have to look very feminine, you have to be able to, what I call my presentation is extremely important because it puts people at ease. And if you can do that, O.K., people are at ease, they're just comfortable being around you. And Vanity Fair, I think that when they see the pictures, the images, and all that kind of stuff, learn your name, people will probably go, My God, why didn't you do this earlier?"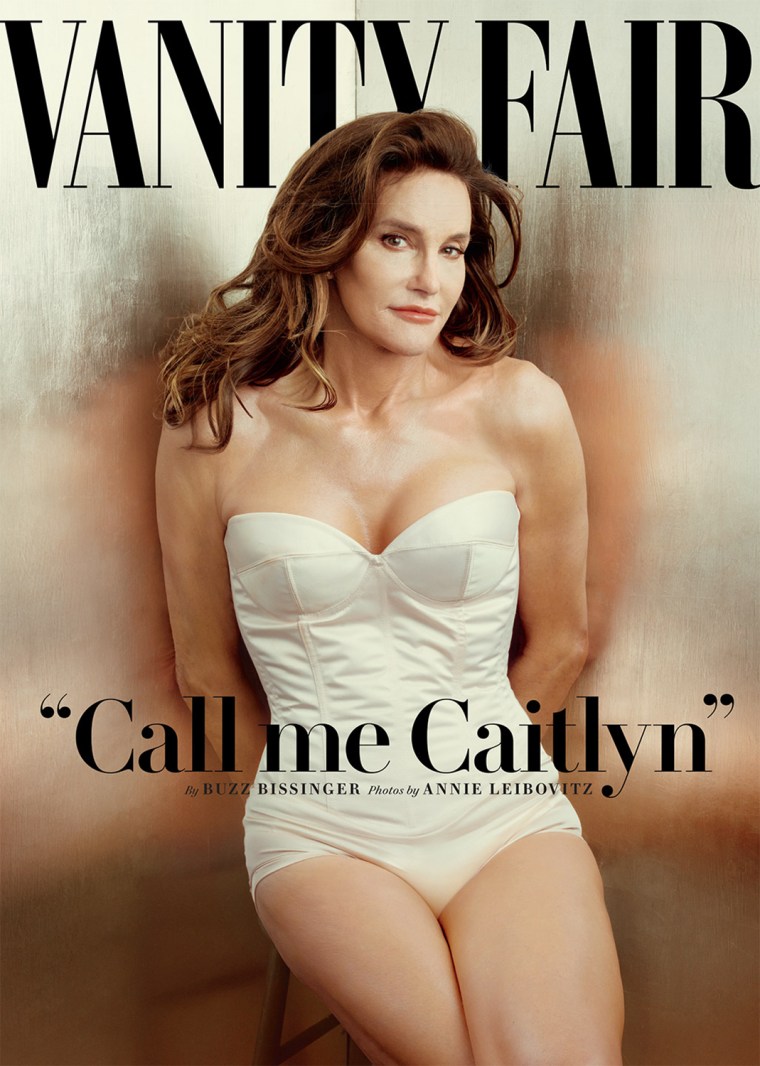 Buzz Bissinger, who authored the article, told Savannah Guthrie on TODAY Tuesday that he's seen "a huge difference" in the freedom Jenner, 65, has felt since making the transition from male to female.
"More open, more honest, more connected, more everything," Bissinger said. "I think Caitlyn has found her soul that really Bruce never had. I just spoke to her yesterday and she said, 'I'm free. I can live. I don't care about the paparazzi any more — just make sure it's a good shot.'''