In an update posted to Caitlyn Jenner's website Monday, the reality-TV star and Olympic champion sought affirmation from fellow members of the transgender community.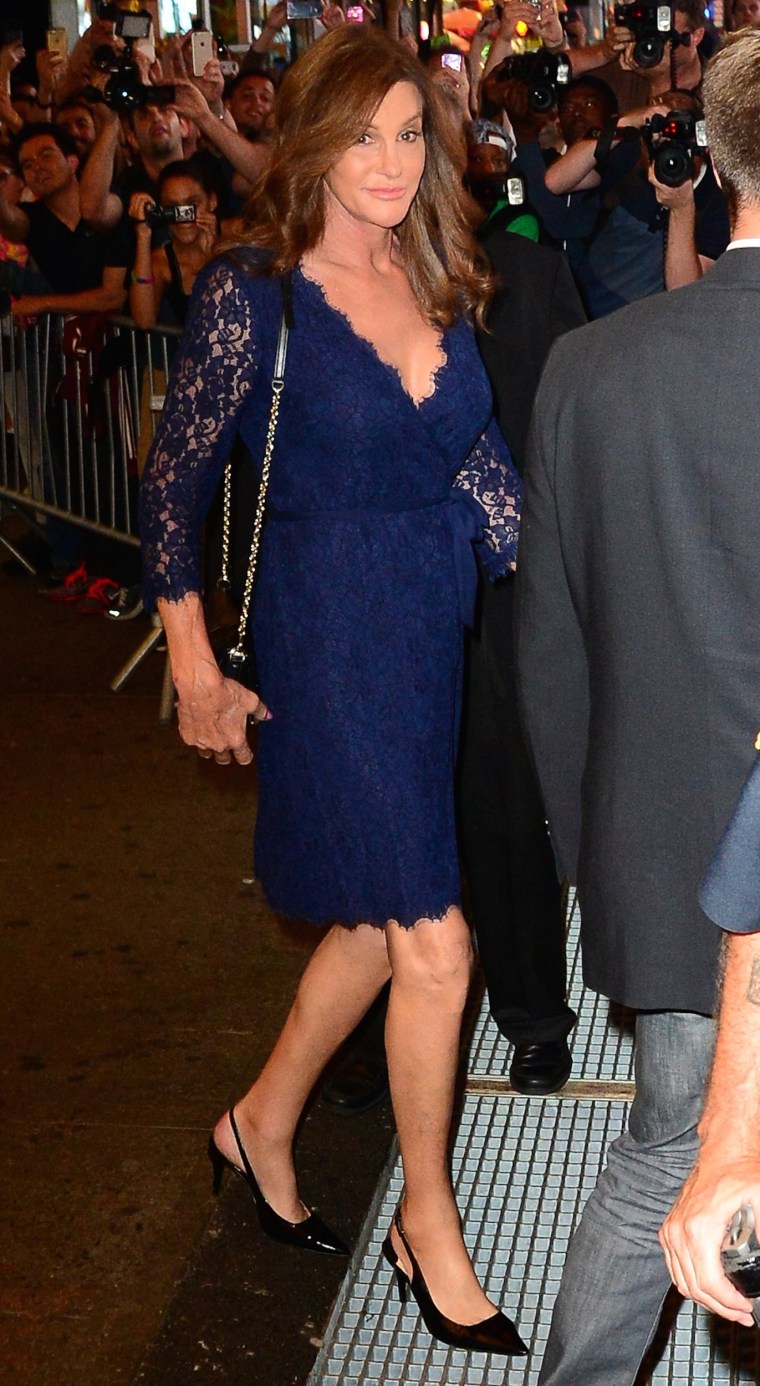 After thanking fans for their "overwhelmingly positive" responses that included "sweet messages, letters and gifts," the post — attributed to Jenner — revealed the celebrity's wish to learn about and best represent her community.
"Up until now, I have totally isolated myself from the transgender community so I have a lot of catching up to do," reads the second paragraph. "I feel such a responsibility to this courageous group to try to get it right and tell all sides of the story. To me, that's always the biggest question: am I doing it right?"
One exception to that isolation involved a conversation with "Orange is the New Black" star Laverne Cox, who expressed her mutual support and later told TODAY, "I don't think I need to give her advice."
MORE: 'You are beautiful!' Bruce Jenner's family members show support for Caitlyn
A few weeks ago, according to Monday's update, Jenner had a dinner conversation with six transgender women, two of whom transitioned at least 15 years earlier. "Flash forward a few weeks and I've already learned so much about this community, the issues, and the people involved," the post reads. "It's been an eye-opening experience for me — mainly realizing how fortunate I am."
Jenner's post indicates she's "heard every horror story," including tales of fighting for survival while being bullied and abused, but finds inspiration in how members of the transgender community have overcome adversity. "I'll be sharing their stories here in the coming weeks and I can't wait for you to get to know them," the post reads. "They are just like you and me."
MORE: Caitlyn Jenner promises E! documentary will be 'quite the journey' in new clip
With a new series, "I Am Caitlyn," premiering on E! on July 26, Jenner expressed hope that readers will follow her journey: "Let's live our true selves and make a positive difference while doing it."
Follow TODAY.com writer Chris Serico on Twitter.