After a whirlwind nine months of support and criticism while publicly transitioning to a woman, Caitlyn Jenner is now ready to approach another daunting frontier: dating.
While hanging out with her group of friends she calls her "girl squad," Jenner, 66, talked with Natalie Morales on TODAY Wednesday. Jenner addressed hints in the first episode of the second season of her reality show "I Am Cait" that she may be ready to start dating men.
"I know people are always interested in that,'' Jenner said. "I get that. For me, it is probably less of an issue than it is for everybody else. Right now, I am just so busy kind of doing what I'm doing, but it would be nice to kind of share your life with somebody. I honestly don't know where that's going. But hey, I'm open, you know. I'm open."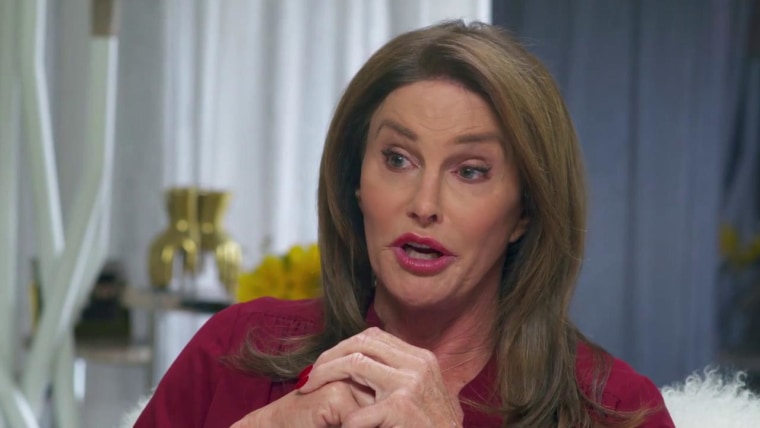 Jenner was married three times and had six children as Bruce Jenner, the Olympic gold medalist, before transitioning last year. Now she is embracing womanhood and developing strong friendships with other transgender women in her girl squad.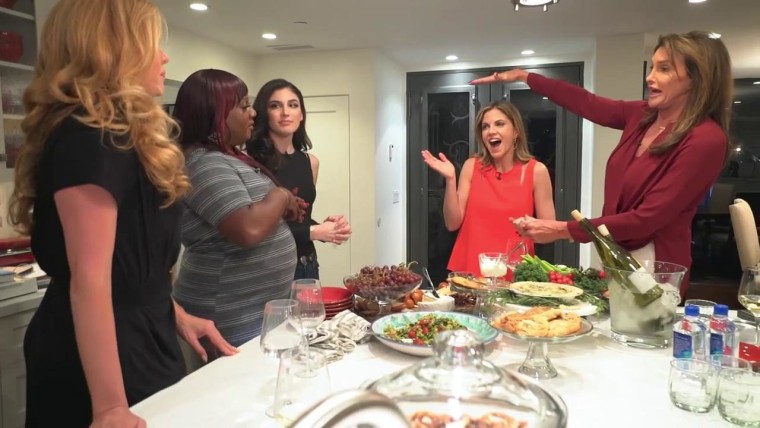 "I woke up the other morning and I was getting ready to go out, and I thought to myself, 'Wait a second. I'm just happy," Jenner said. "I thought, 'It has been so long in my life when I woke up happy.'"
While Jenner has been able to afford the best doctors and therapists to help her transition, she has done so in the glare of the spotlight, starting with a Vanity Fair cover announcing herself as Caitlyn in July 2015.
"Most trans people...can deal with their issues in private,'' she said. "Mine was being publicly displayed all around the world."
RELATED: Caitlyn Jenner tells Matt Lauer about her 'new' life as a woman in TODAY exclusive
One thing that hasn't changed for Jenner is her stance as a staunch Republican, which caused some arguments with friends while traveling on a bus trip to raise awareness of LGBT issues during the new season of "I Am Cait."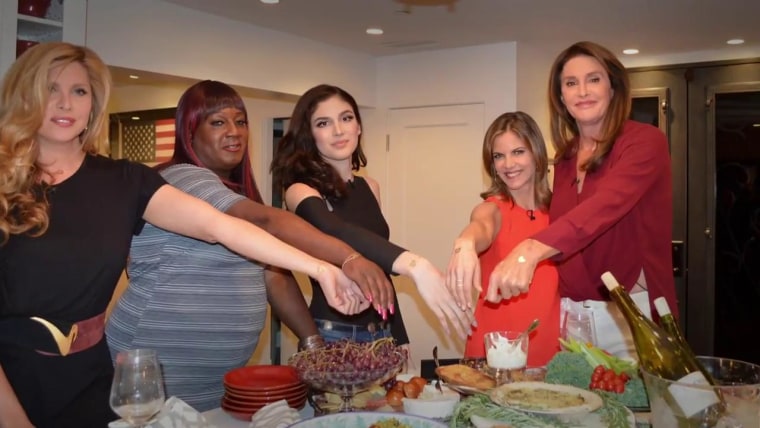 "The politics was tough on the bus,'' Jenner said. "I sit on the Republican side, and when we do get a candidate, I certainly will talk to them. I admit that the Democrats, as far as trans issues, are better than the Republicans."
Follow TODAY.com writer Scott Stump on