This summer marks the anniversary of an amazing milestone in Caitlyn Jenner's life — 40 years ago, as Bruce Jenner, she claimed Olympic gold in the decathlon and became an American sports hero.
Now Sports Illustrated is celebrating her win and her unique journey since the 1976 Montreal Games, and TODAY has a look at the special issue.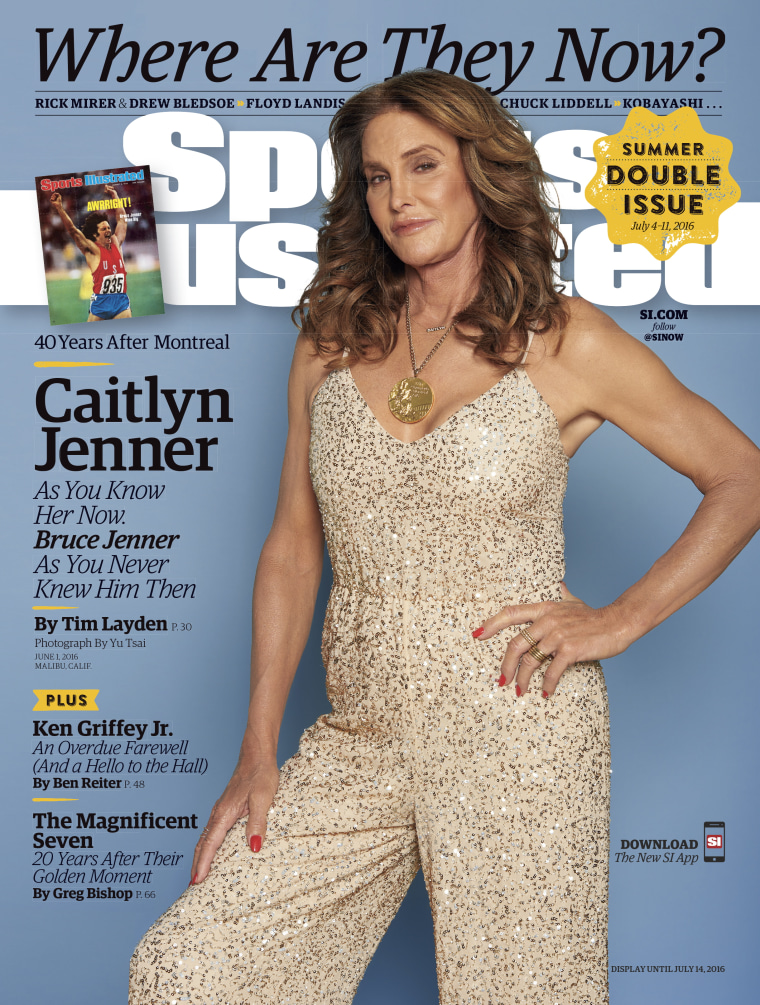 Jenner sports a gold sequin jumpsuit and gold rings — but the most eye-catching bit of gold is the medal marked "XXI Olympiad Montreal 1976" that she wears around her neck.
RELATED: Caitlyn Jenner tells Matt Lauer about having a 'massive panic attack' while transitioning
Of course, she won that medal decades before her public transition, a fact the cover story doesn't shy away from.
"Caitlyn Jenner as you know her now. Bruce Jenner as you never knew him then," the issue boasts.
But Sports Illustrated hasn't limited this retrospective to the magazine, which hits newsstands on Wednesday.
On Tuesday, SI released a multi-platform look back, which includes the premiere of the SI Films exclusive, "Jenner: 40 Years After Gold," in addition to senior writer Tim Layden's in-depth profile on Jenner.
RELATED: Caitlyn Jenner's ESPY Award appearance inspires tears, selfies from family
Jenner granted the magazine exclusive access for the story, and she spoke about both her athletic fame and legacy, and how they affected her transition as a transgender woman.
You can watch the 20-minute film and read Layden's full story on SI.com/Jenner.
Follow Ree Hines on Twitter.