Sunday's Billboard Music Awards was truly ladies' night. From Céline Dion to Adele, Madonna to Britney Spears and Kesha, incredible female artists dominated the evening — along with their startling and controversial back stories.
Céline Dion, who lost both her husband René and brother Daniel earlier this year, broke down in tears after her son René-Charles Dion Angélil, 15, made a surprise appearance on stage to present her with the Billboard Icon Award. It was her first time performing on TV since those tragic losses (she sang a cover of Queen's 1990 song "The Show Must Go On,") and clearly she was on an emotional razor's edge.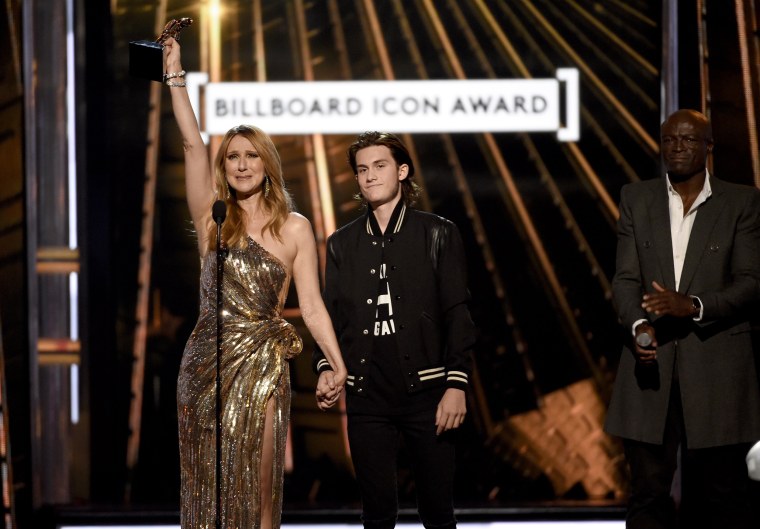 "I want to be so strong for my family and my kids," she told the audience during her acceptance speech. "I don't want to cry in front of you, you make me so happy."
And she did look happy. Right before lifting up her award, she noted, "The show must go on!"
(René-Charles also reaped a particular benefit: Based on social media comments, he quickly turned into an insta-crush for some viewers.)
Madonna generated a lot of Twitter action as well, but for very different reason. Wearing a purple paisley suit on stage in honor of Prince, she launched into a version of his song (which was a 1990 hit for Sinéad O'Connor), "Nothing Compares 2 U."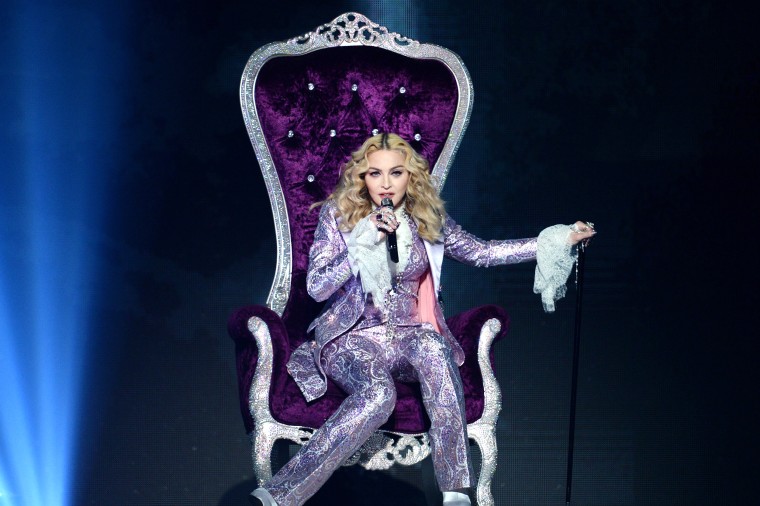 MORE: Madonna, Stevie Wonder pay homage to Prince at Billboard Awards
Prince died suddenly in late April, leaving behind shocked fans and a long legacy of amazing music. As for the Material Girl's performance, well, reception was mixed:
Stevie Wonder joined her onstage for Prince's "Purple Rain" later on, though Wonder's outfit was more understated — a purple scarf.
Meanwhile, Kesha's much-anticipated performance also involved a cover song.
The singer, who has been embroiled in lawsuits as she tries to extricate herself from a contract with longtime producer Dr. Luke, had been denied the right to speak about the lawsuits during her appearance.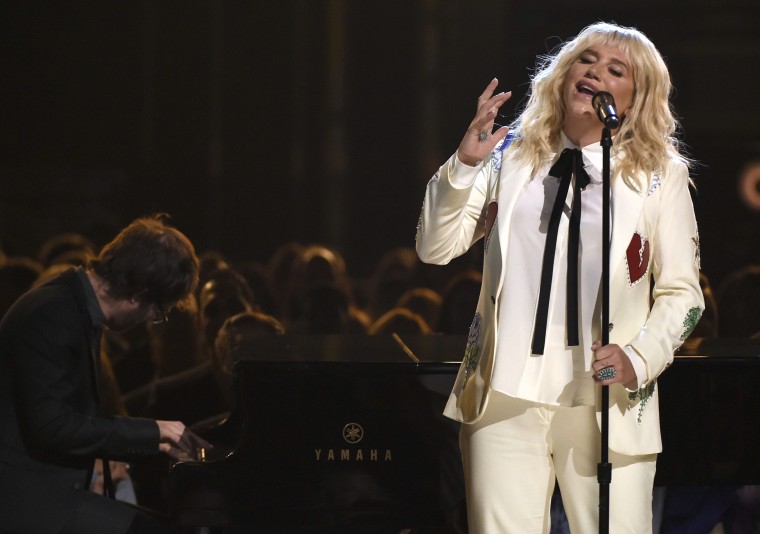 But a silenced singer can still speak volumes with her song choice, and her cover of "It Ain't Me, Babe," landed her a standing ovation.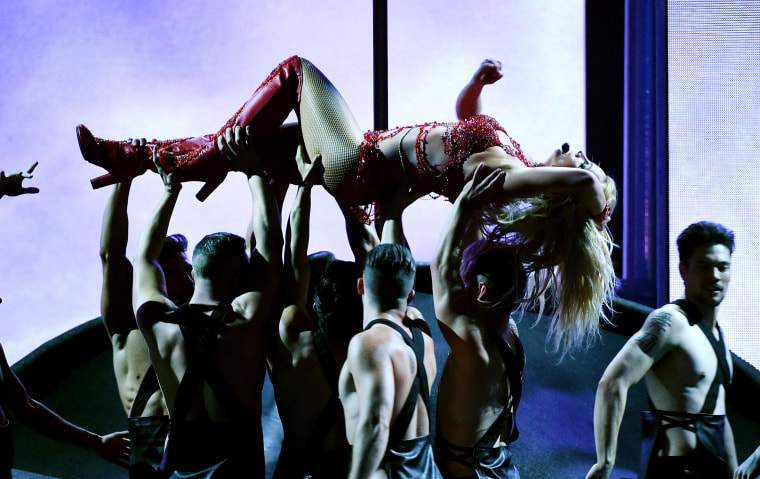 MORE: Taylor Swift reigned, Kanye West silenced at 2015 Billboard Awards
Additionally, Britney Spears kicked off the show with an enthusiastic, titillating medley of her greatest hits and took home the Billboard Millennium Award:
Finally, Adele surprised no one by being awarded the Top Artist prize, right after debuting her new music video for "Send My Love (To Your New Lover)."
She wasn't on hand in person to accept the award, but there's no question that she's No. 1 right now: reportedly, her new record deal with Sony is worth over $130 million dollars.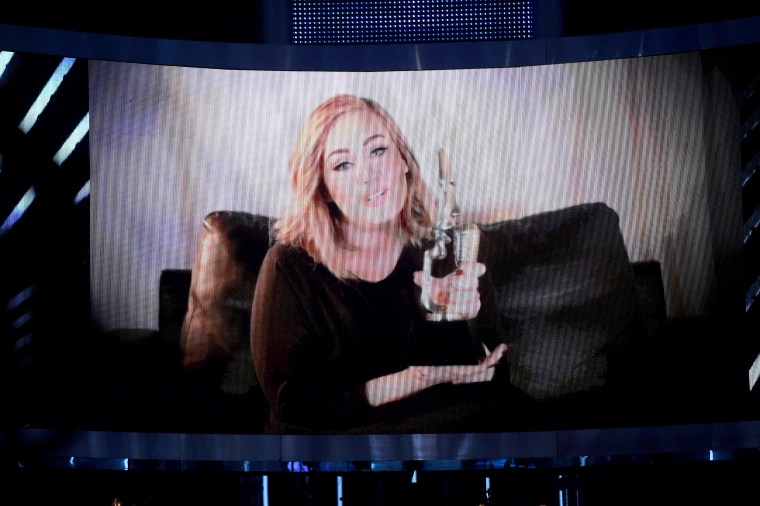 Nothing compares to you, Adele!
Here's the full list of the night's winners.
Follow Randee Dawn on Twitter.