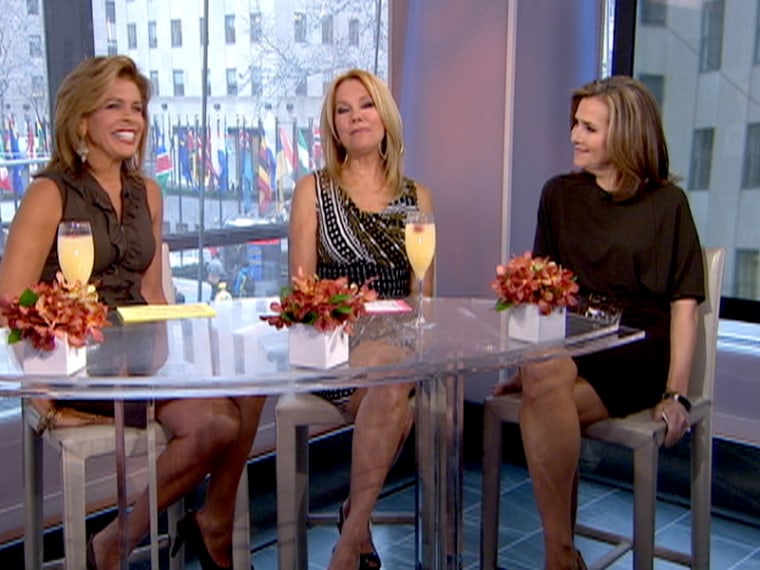 Our girl Meredith Vieira came back to Studio 1A for a visit, after inspiring a musical sendoff when she left in June. The last time she showed up on TODAY was to celebrate our 60th anniversary. Prior to that, she was decked out in full Queen Elizabeth II regalia. OK, OK – it was Halloween. But she could have shown up in a crown and a corgi sleigh for Groundhog Day for all Kathie Lee and Hoda care, because come on. It's Meredith.
The fourth hour ladies were dying to know what she's been up to, other than sleeping in until the sinful hour of 8 AM.
And because it's Meredith, she hasn't been sitting around drinking flavored coffee and birdwatching. There's her production company's indie film "Return," the story of a female veteran adjusting to life after deployment (starring Linda Cardellini and Michael Shannon, opening in New York and L.A. on Feb. 10 and will be on iTunes on Feb. 28). She's also back on TODAY next week to talk about her "Rock Center" debut segment with Mimi Alford, the 68-year-old former White House intern who allegedly carried on a years-long affair with JFK. (Meredith says the interview will be "shocking and disturbing." Cannot. Wait.)
Between that and going booze-and-sugar free for a post-holiday cleanse (boo!), she's certainly keeping busy. Kathie Lee and Hoda congratulated her on her success.
"Are you happy for me?" joked Meredith. "Then you're drunk."
They couldn't let her leave without a little old-school fourth-hour swag. Meredith ribbed the ladies about a vintage KLGH mousepad and remarked how "very virginal" Hoda looks on it.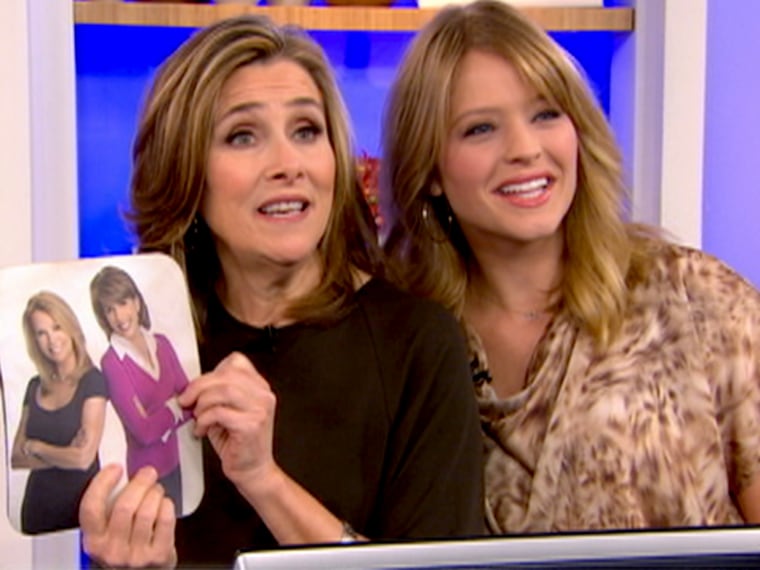 "Things have changed since you left the show," replied Hoda.
Julieanne Smolinski is a TODAY.com contributor. She has a Meredith Vieira mousepad.
More: Who wore it better? Hoda or Heigl?