Burt Reynolds' book signing had a storybook ending Saturday, when he was reunited with a high-school sweetheart.
After he discussed his memoir, "But Enough About Me," at the Palm Beach Book Festival, Ann Lawlor Scurry stepped up during the Q&A session. According to the Palm Beach Post, she asked the 80-year-old actor, "Who was your best girl in high school?"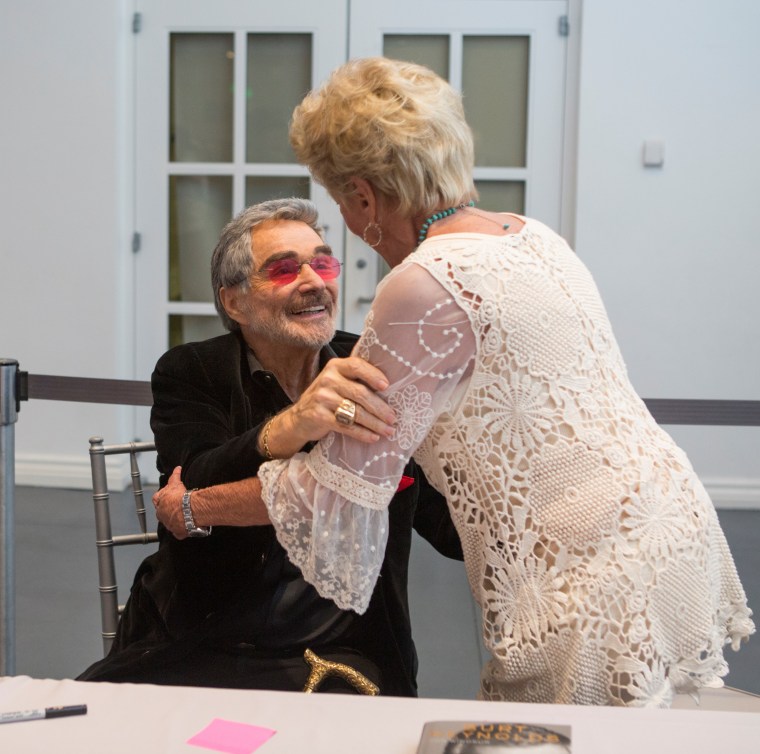 Reynolds offered a smooth response. "Well, I can't see," he said of Scurry, whom he hadn't seen in 30 years, according to the Post. "But I have a feeling it was you."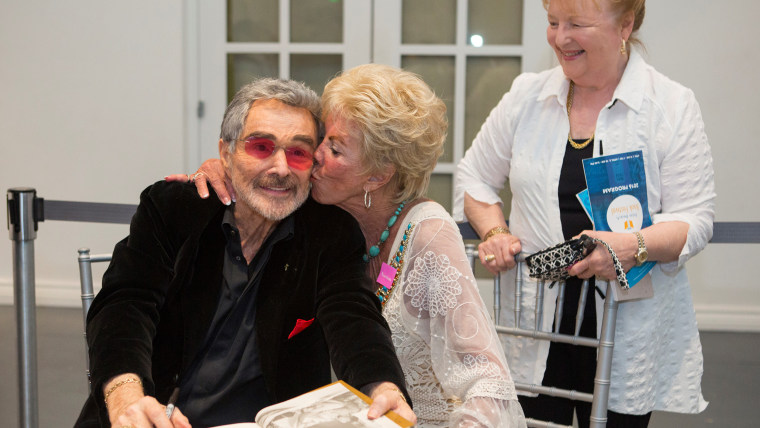 When Scurry approached him later as he signed books for fans, he added, "I got my first kiss from her," the Post reported.
MORE: Burt Reynolds regrets doing nude Cosmopolitan centerfold: 'It was really stupid'
Festival photos show the reunited couple grinning while clutching each other's arms, and Scurry planting a sweet peck on Reynolds' cheek.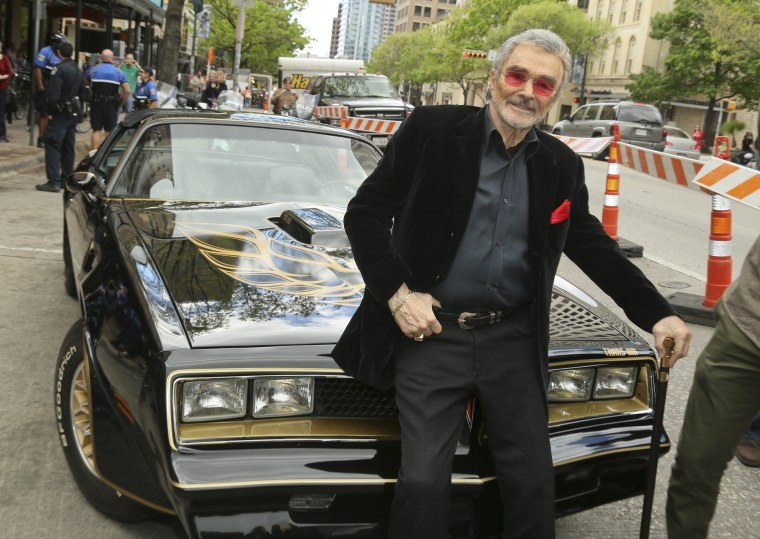 Earlier at the event, Reynolds raved about another woman with whom he's been linked romantically. According to the Post, he praised his friend and "very smart" co-star, Sally Field, whom he'd been "so in love with, it was a joke. She didn't get it."
RELATED: 'Steel Magnolias' actresses reveal how they really felt about their co-stars
In response, Post editor Scott Eyman asked, "The love or the joke?"
"Both," Reynolds replied.
Follow TODAY.com writer Chris Serico on Twitter.