And we thought we'd seen the last of Walter White! The infamous meth maker, played by Bryan Cranston in the hit 2008-2013 AMC series "Breaking Bad," is back, and he's President-elect Donald Trump's choice to head the Drug Enforcement Administration.
At least, that was the premise of the opening sketch of "Saturday Night Live" this weekend, which mocked Trump's cabinet picks. Cranston showed up to reprise the role of White, who explained in a news interview why he should run the DEA. If you've seen "Breaking Bad," you know that White has plenty of experience in the drug world.
White said that while he doesn't know Trump personally, he's a fan of the president-elect's style.
RELATED: Bryan Cranston says he wants to play Donald Trump — watch his 'hooooge' impression
"He acts first and then asks questions later," White commented. "I also like that wall he wants to build. Nothing comes in from Mexico, meaning a lot less competition for the rest of us."
"You mean jobs?" he was asked. "Sure," White replied with a smirk.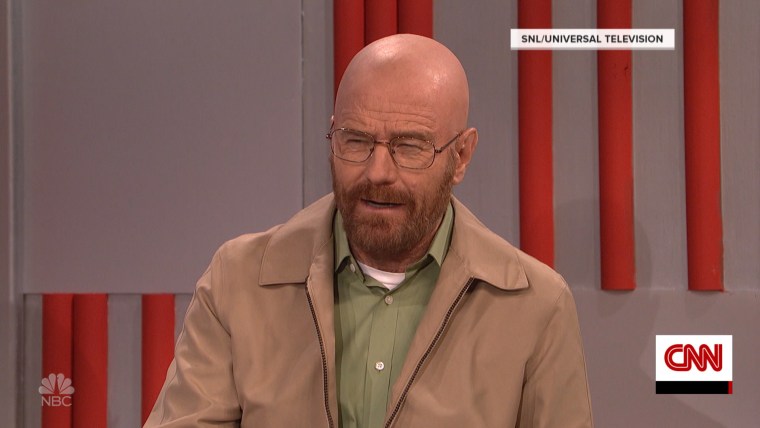 "Donald Trump and I agree: It's time to make America cook again. We want to fill this nation with red, white and a whole lot of blue," White declared, alluding to his signature blue meth product.
RELATED: Bryan Cranston, Amy Schumer dramatically interpret Drake's 'Hotline Bling'
It was a pleasant surprise to see Cranston as White again, considering White's fate in the series finale of "Breaking Bad." Fans will especially be pleased by all of the "Breaking Bad" references in the sketch. Watch it in its entirety above!
Follow Shane Lou on Twitter.