The latest Vanity Fair cover reintroduces Bruce Jenner to the world as Caitlyn, the former Olympian's new female identity.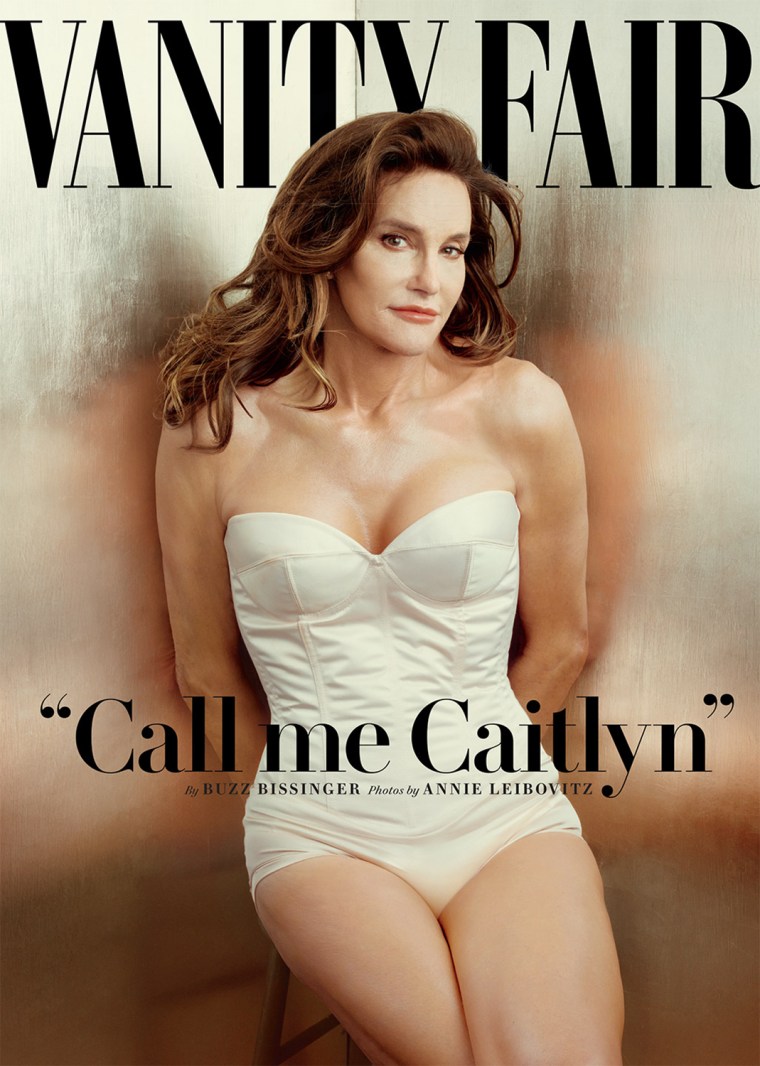 Jenner, who announced plans to transition to life as a woman in April, wears a strapless bustier and long, flowing locks in the stunning image, photographed by Annie Leibovitz.
After the cover was unveiled Monday, Jenner's family took to social media to voice their support for Caitlyn's public debut.
Jenner's stepdaughter Khloe Kardashian was one of the first to react, proclaiming that she "couldn't be prouder."
Kendall Jenner also shared a sweet message for her father.
Kendall's sister Kylie posted the image on her Instagram account with the caption, "My angel on earth! #caitlyn."
Kim Kardashian, who just announced her own big baby news, called the photo of her stepfather "beautiful."
Linda Thompson, Jenner's second wife and mother of sons Brandon Jenner and Brody Jenner, shared the cover on Instagram with some poignant words. "This changed my life forever...but it is so not about me. It's been an amazing journey & transition...challenging to understand & accept at times...but I am grateful for so many kind, intelligent, evolved hearts who have risen to that challenge...life is a complex, variant, beautiful gift to be lived authentically by each of us," she wrote.
For her part, Caitlyn Jenner launched a Twitter account Monday afternoon, telling followers, "Can't wait for you to get to know her/me."
Several other celebrities chimed in with praise for Jenner's Vanity Fair cover.