Brooke Shields, who will publish her first children's book on Tuesday, said writing the 145-word story was more difficult than recording her struggle with postpartum depression.
The "Lipstick Jungle" star's book, "Welcome to your World, Baby" is written through the eyes of her five-year-old daughter Rowan and how she excitedly viewed the arrival of her younger sister Grier, who is now two years old.
"This honestly was so much harder than writing (my memoirs) 'Down Came The Rain,"' Shields told Reuters in a recent interview.
"When you're dealing with a children's book so much has to be said in the drawings and then whatever's left, the most important part, has to be preserved for the one or two lines. It's just easier for me to be verbose," she said, laughing.
Shields, 43, who shot to fame as a child model and actress in movies including "Pretty Baby" and "Blue Lagoon," said publisher HarperCollins approached her to write the book.
"I had been recording things my daughter had said since the day I found out I was pregnant,"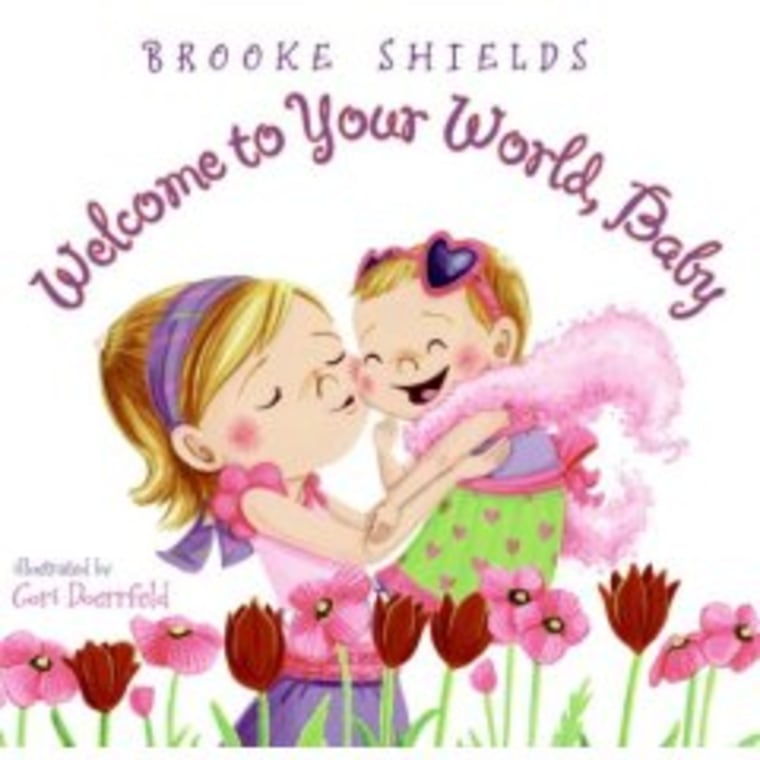 she said. "So it's all said through her eyes and all from things that she really did say at one time, so basically she wrote the book."
Shields suffered postpartum depression after the birth of Rowan. In June 2005 actor Tom Cruise publicly attacked Shields for revealing in her 2005 memoir that she took medication as treatment. He has since apologized to her for his comments.
The actress, who starts filming the second season of NBC's "Lipstick Jungle" this week, said she has just finished a second children's book about two little girls and the alone time they spend with their father and their dog.
"It was so much faster, because we had the voice and we knew what kind of a series we wanted it to be," Shields said.