Last night, a man's nightmare came true ... 26 ex-girlfriends got to ask why they got dumped.
And in this case, they all got ditched by the same guy.
That was Ben Higgins' problem on Monday's "The Bachelor: Women Tell All" special.
The bachelorettes who got the boot had the chance to confront "Bachelor Ben" — and each other — about their time in the mansion.
And as always, instead of questioning Ben, it ended up being more of a "girl fight," which led to some very bizarre moments.
Here are the six things I think you need to know for today's watercooler talk:
1. There was a chicken.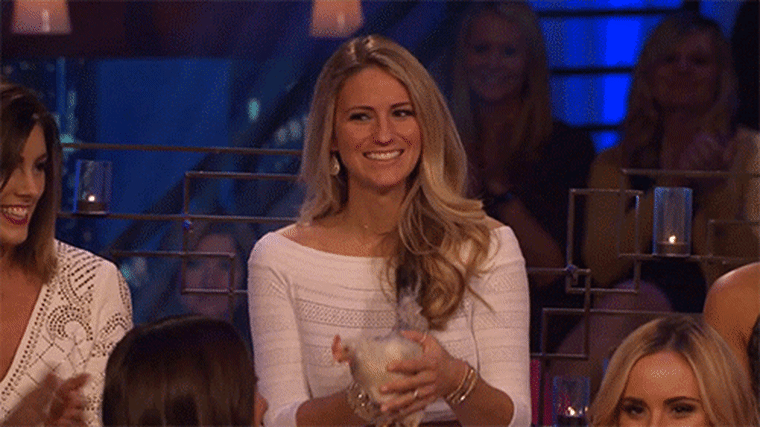 Yes, a live chicken.
Bachelorette Tiara might have only made it through one episode of the show before getting sent home, but she became famous in "Bachelor Nation" for her profession: She's a self-described "chicken enthusiast."
I'm still not sure what that means, but last night she brought a chicken to the set.
The chicken, named Sheila, sat on her lap throughout the two-hour special. It only escaped once.
But I was most surprised that she was wearing a white dress. Is the chicken potty trained?
The girl still looked flawless at the end of the show.
2. Lace met her No. 1 fan — and it was creepy.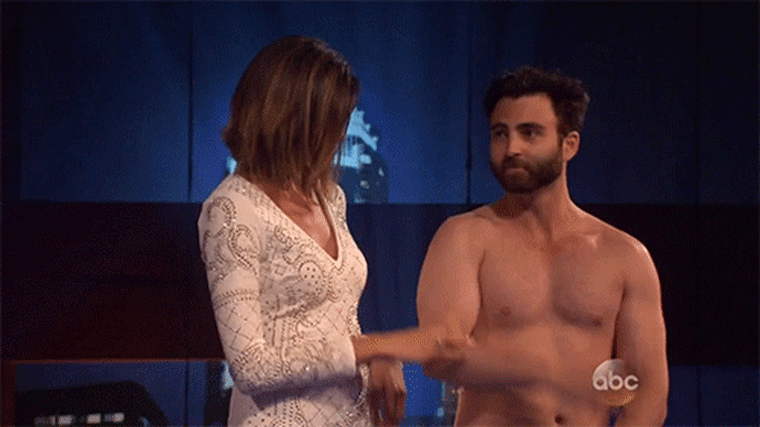 Bachelorette Lace was called up to the "hot seat" last night to explain her behavior on the show.
She became well-known for telling Ben over and over again that she was "not crazy."
Host Chris Harrison asked her about what she learned from the experience and then something happened ... a random guy from the audience interrupted to tell her that she's "crazy beautiful."
And then he flashed a tattoo on his side ... OF HER FACE!!!!
Are they soulmates? Or should she run away fast? You decide.
Either way, she has officially joined the cast of the spinoff show "Bachelor in Paradise" ... so we'll be seeing a lot more of Lace this summer.
3. Olivia apologized to Amanda for the "Teen Mom" comment.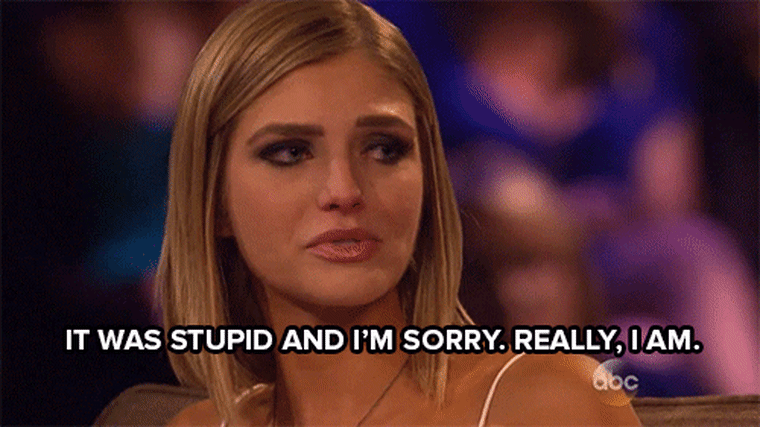 Bachelorette Olivia became the surprise villain on this year's "The Bachelor."
Olivia was very clear in interviews from day one that she was not there to make friends. She was there for Ben.
But the girls claimed she was disrespectful.
She sealed her "villain" status when she called single-mother-of-two Amanda a "Teen Mom" — comparing her life to the MTV reality show.
RELATED: 'The Bachelor' final 4: What you need to know about the women vying for Ben
Last night, Olivia apologized, saying "if there was a guide book" to the show, she may have done better. She then apologized to Amanda and all the moms out there, saying she didn't mean to offend anyone.
Amanda accepted her apology, but do the fans? I'm not 100 percent sure she won them over.
4. Caila talked about her broken heart.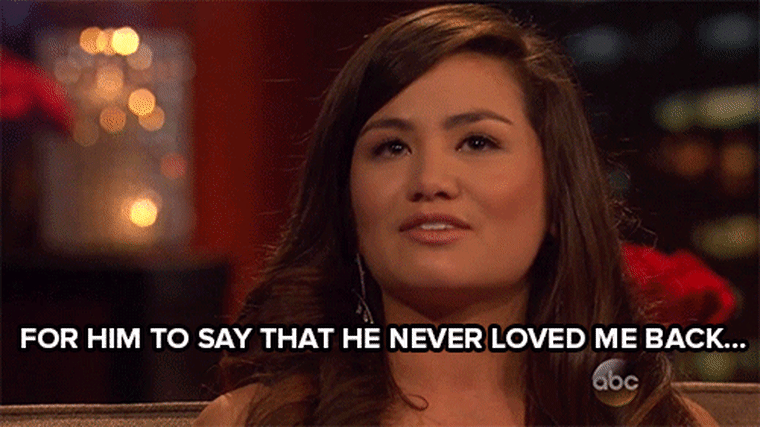 Caila took her turn in the "hot seat" to let the fans know how she was feeling after Ben Higgins gave her the boot last week.
She came in third place out of 28 girls — not bad!
She admitted that she still misses Ben and revealed that watching the show has been painful, but helpful.
It helped her realize that Ben didn't look at her the way he looked at the final two girls — JoJo and Lauren B. She could tell that he loved them both — and not her.
And finally, women across America sighed when Caila said she still hopes to find "someone to look at me that way one day."
RELATED: Ben Higgins breaks 'Bachelor' rule, confesses love to 2 women
But good news: She may get her chance!
This week "Bachelor" fans in Caila's hometown saw cameras following her around and posted the pictures on social media.
Could she already be filming as the next "Bachelorette"?
5. Ben revealed he wants to get married ASAP!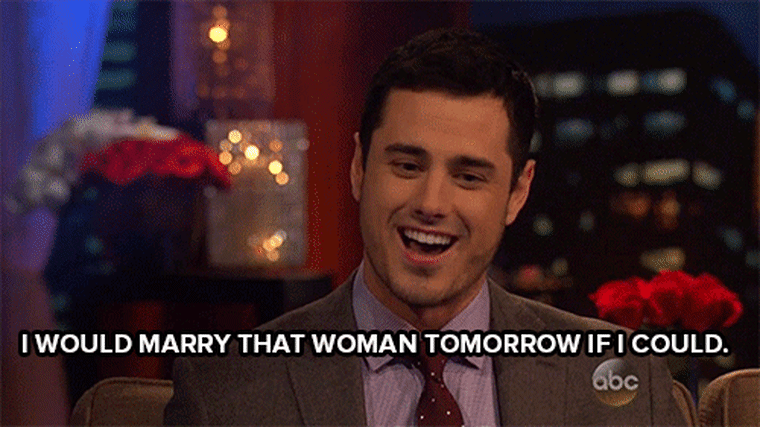 Ben Higgins finally came out for the final 30 minutes of the two-hour special.
He revealed to Chris Harrison that he is in love, engaged and would "marry that woman tomorrow" if he could.
Who is he in love with, JoJo or Lauren B.? We find out next week!
6. Chris Harrison had a bromance with Ben.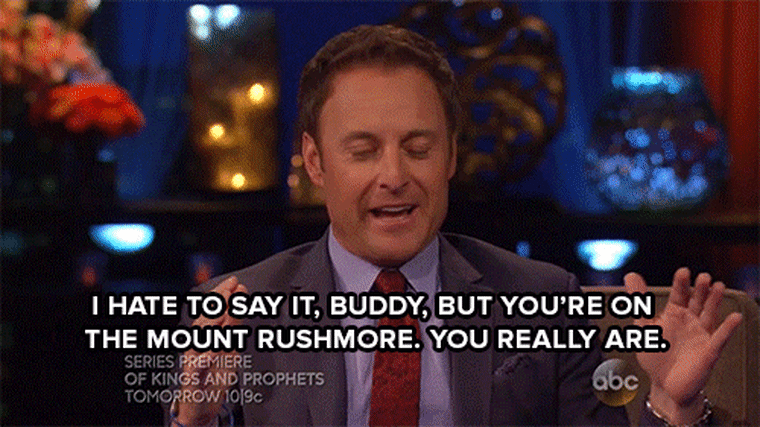 And finally the true love story of the night: host Chris Harrison and "Bachelor" Ben Higgins.
Chris Harrison closed out the night by giving Ben rave reviews for his time on "The Bachelor" ... and "The Bachelorette." Remember these two guys have spent the past year together, between the two shows.
And Chris Harrison gave the quote of the night: He said that if there was a Mount Rushmore for "Bachelors," Ben would be on it.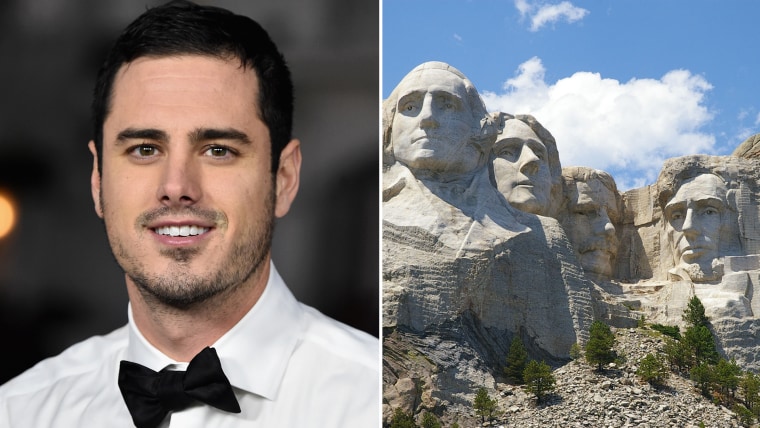 What do you think? Was he one of the best "Bachelors" the show has ever had over 20 seasons?
Let us know in the comments below.