Move over, Adele Dazeem.
In a recent interview with Billboard, Justin Bieber addressed Bette Midler's criticism of his dad's response to nude photos of the 21-year-old singer that surfaced last month. But as it turns out, Bieber has never heard of the 69-year-old star.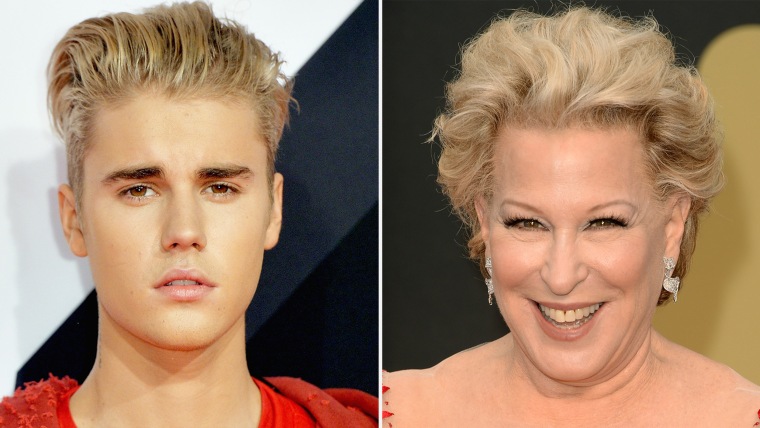 "This Britt Meddler," he told the magazine, apparently botching Midler's name unintentionally. "I don't even know who that is, honestly. I wanted to immediately say 'Who is this lady?', but then I'm just fueling this negativity."
(We guess he's never seen "Beaches"?)
Fortunately, Midler had the perfect response.
"Britt Meddler! I don't know who that is either!" she hilariously tweeted Thursday.
Naturally, it didn't take long for a "Britt Meddler" Twitter account to appear, poking fun at the mangled moniker.
Fittingly, the account shared a Throwback Thursday photo of "Britt" posing with a pal who's been the subject of a similar gaffe: Idina Menzel.