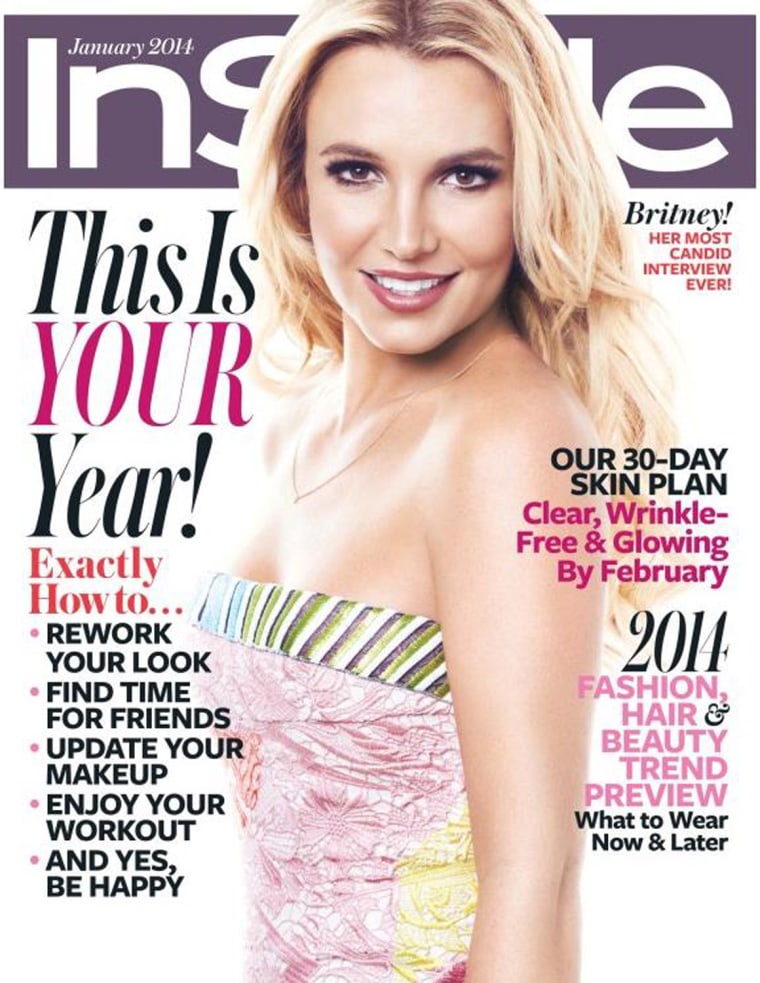 Britney Spears has two sons — Sean Preston, 8, and Jayden James, 7 — but she's hoping there's at least one more baby ahead.
Spears, who appears on the January cover of InStyle, revealed her goals for the coming years in an interview with the magazine.
"I would like to be busy the first couple of years, but then I would really like to have another baby, a girl," the 32-year-old singer said.
Not just any girl, either. Spears envisions a daughter who'll be a carbon copy of mom.
"I think she would be like a mini-me," she explained. "I think it's going to be crazy."
But what the experience won't be is a lonely one.
"I'm not going to feel as alone in the world anymore," the singer told the magazine. "I'm going to feel like I have a second person, like, that's me."
Before Spears sets out to make her fantasy kid a reality, she has something else to keep her busy. On Dec. 27, she kicks off a two-year run in Las Vegas, performing at the Planet Hollywood Resort & Casino.
The January issue of InStyle hits newsstands Dec. 13.