Britney Spears has shilled for everything from Pepsi to sneakers, but there's one product she's not ready to tout: diet pills. The singer made headlines recently when she dropped a bottle of pills at an airport that one tabloid identified as Zantrex-3, a popular over-the-counter "fat burner."
The pill makers wasted little time in putting the high-profile singer in its ads and touting the reports that Spears uses the weight-loss product. "Revealed: Britney's Slimming Secrets" reads one ad that shows the pics of the singer supposedly with the pills. (Editor's Note: After this column appeared, the ad appears to have been taken off the site.)
Spears is furious, says a source, and her legal team is working overtime to get her out of the ads. "It's the last thing she needs," says a source. "Her people are threatening to sue the company if they don't cease and desist."
A spokeswoman for Spears told The Scoop that the ad is "completely unauthorized" and confirmed that "appropriate measures are being taken to stop it."
Long perp walk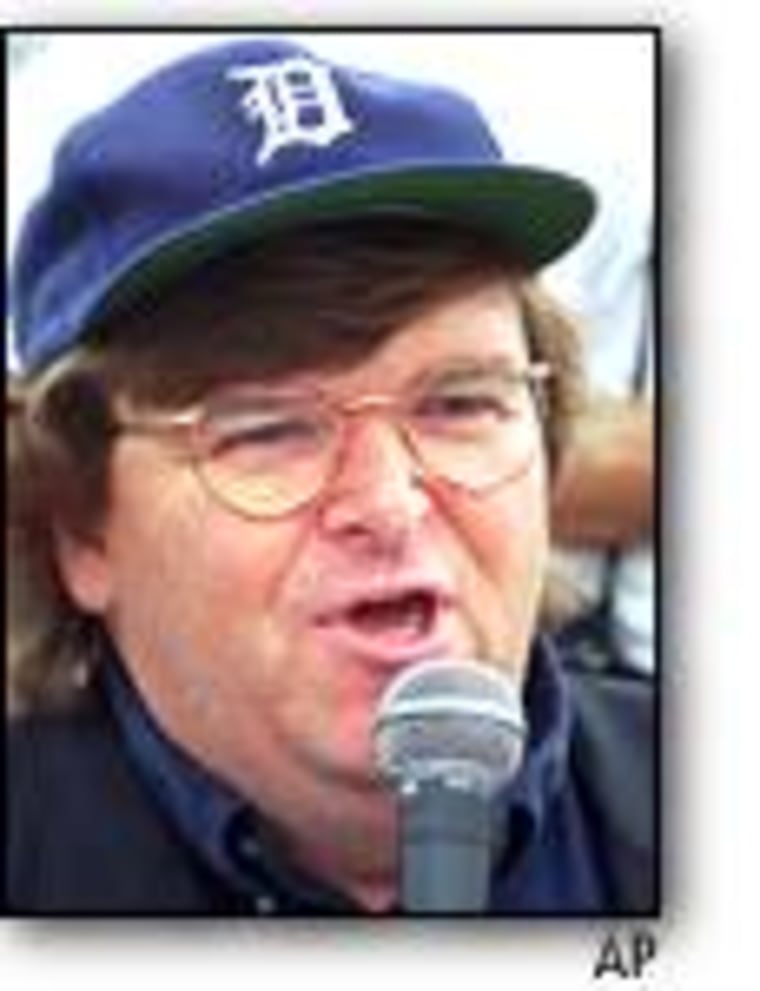 Michael Moore is not mellowing.
The political gadfly is weighing in on the CIA leak scandal, and he says that after working on his new book, "Dude Where's My Country?" he's convinced that the leak is "just the tip of the iceberg."
What's more, Moore says on his Web site that he hopes his new tome will help contribute to the ousting of President Bush and adds: "I can only hope that my book will make a small contribution toward that day when we'll see one long perp walk of administration officials in handcuffs being led out of the White House and into a waiting paddy wagon."
Notes from all over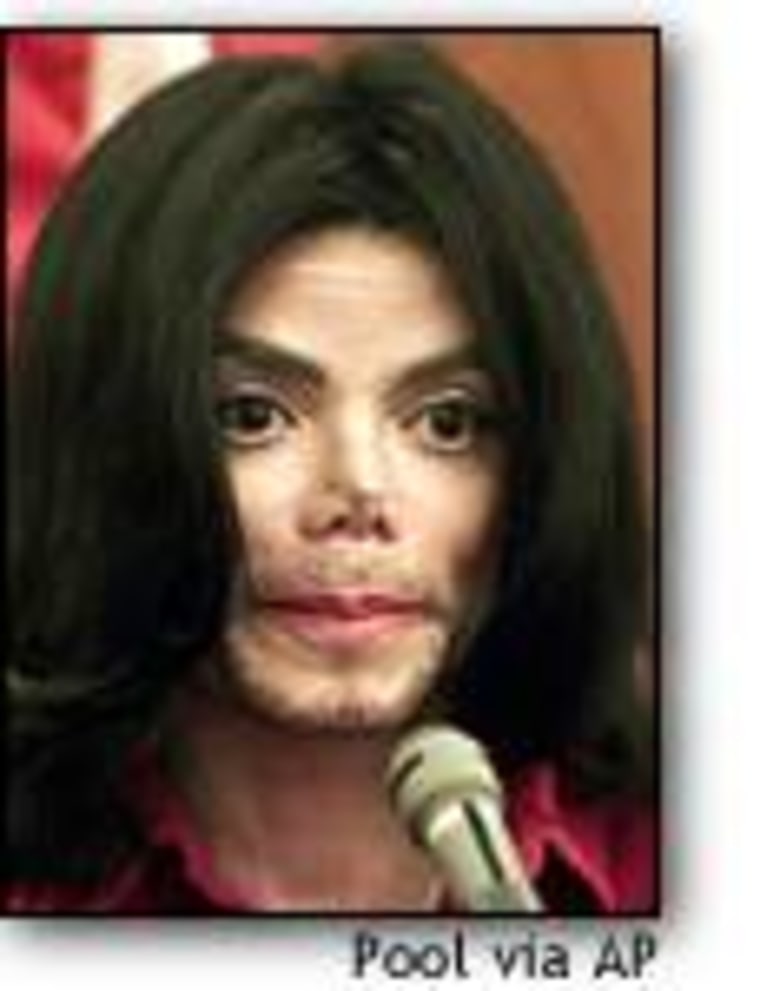 Mothers, lock up your children: Michael Jackson is co-directing a film and casting is about to begin. The movie, which Bryan Michael Stoller is also directing, is based on the book "They Cage the Animals At Night." . . . Nicolas Cage — who reportedly has the hots for Angelina Jolie — wants her cast opposite him in a remake of the British thriller "The Wicker Man." . . . Most stars in Hollywood won't talk about plastic surgery, but Kathy Griffin is an exception. The star, who recently had a little work of her own done (liposuction, brow lift and teeth overhaul, etc.), tells the Chicago Tribune that Meg Ryan has had so much done she's "starting to look like a different person." The "Suddenly Susan" star also weighed in on a few other celebs: "Melanie Griffith will look you in the eye and say, 'No, I haven't had any work done — I'm just so in love.' And Arnold Schwarzenegger is out of control with the skin peels and everything. I mean, look at him — his eyebrows are barely on his face."
Jeannette Walls delivers the Scoop Monday through Thursday in MSNBC Entertainment.