If you've been eagerly awaiting Britney Spears' Carpool Karaoke ride with James Corden since it was announce earlier this month, there's good news: It's finally here! And guess what? It's even better than you could have possibly imagined.
Sure, it's got all the sing-along silliness and banter that the beloved "The Late Late Show" skit is known for, but Spears made it extra special by dropping a series of big personal reveals — each worthy of its very own headlines — in between the usual fun.
After belting out a few bars from her 2000 hit "Oops!... I Did It Again," Brit went straight into baby talk. As in, how many more babies she'd like to have.
RELATED: From Adele to Michelle Obama: 7 of our favorite Carpool Karaoke segments
"I want more," the mom of two proclaimed. "I would like to have, like, three more. ... I have to find the right guy first, and then, you know."
"Tell him he's about to become a father of three?" Corden asked.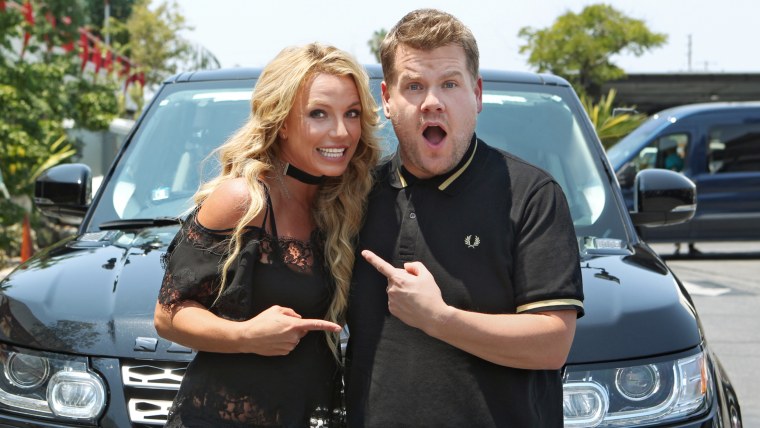 Spears' next reveal was that she's not really all that interested in the hypothetical guy at all.
"I think I might not ever go to men again," she said. "I'm just done with men."
Well, mostly done.
"I mean, I may French kiss someone, but I'm not going to marry anyone," she added with a shake of her head. "No. I don't believe in marriage anymore."
But she does believe in being an open book. From there the conversation continued with anecdotes about her old school days, family life and even bondage — and then the wild ride got even wilder as she and Corden got into full costume for a rousing rendition of "...Baby One More Time."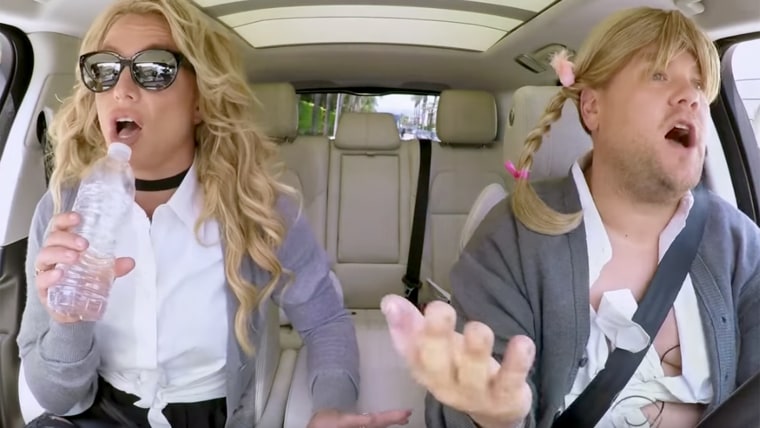 RELATED: Texts from Leo! Why Jennifer Lopez's Carpool Karaoke might be best yet
If all of that wasn't enough of a boon for fans, there was more! On Thursday night — or the wee hours of Friday morning, depending on what coast you're on — the pop star dropped "Glory," her first new studio album since 2013's "Britney Jean."
Follow Ree Hines on Twitter.