Hot on the heels of two unforgettable performances — her remarkable return to the VMAs and her wild karaoke ride with James Corden — Britney Spears has put on another mini-concert to remember right here on TODAY.
But the pop superstar wasn't on the plaza or even in Studio 1A. Instead, Natalie Morales caught up with her at her home-away-from-home at Planet Hollywood in Las Vegas, where Spears regularly puts on 90-minute shows three times a week — plus an extra performance just for us this week.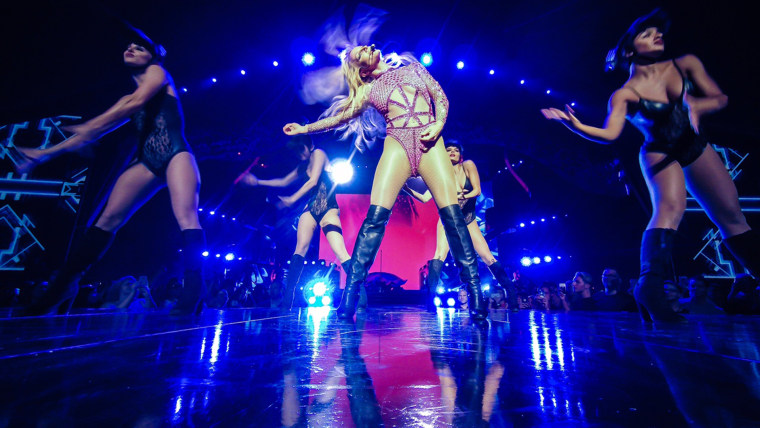 Morales got a chance to talk to Spears about her big career resurgence that's packed with more than just stage routines. The 34-year-old singer released "Glory," her first album in three years, last week, and she's already celebrating the success of the first single, "Make Me..."
But Spears said, "I don't really see it as a comeback."
That's a fair statement considering that she's always stayed busy.
"I think I've never really left," she said. "I've always been here. So (it's) just like ... maybe a reinvention of myself and just a different time in my life — a really good, glorious time."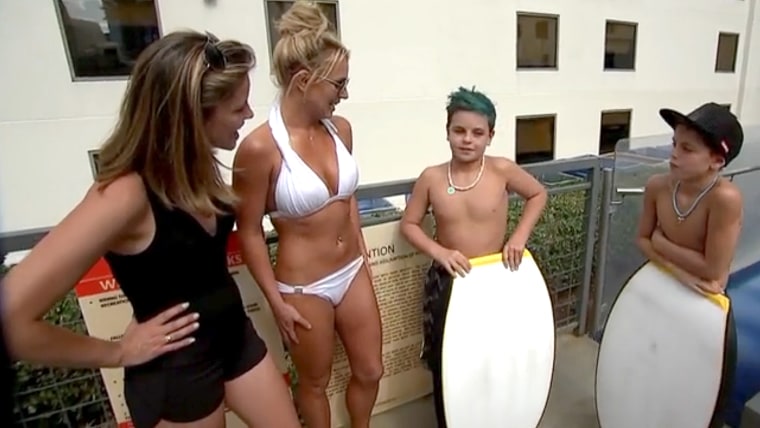 The good times aren't limited to her career. The mom of two makes sure to take time out for what really matters most to her — family fun with sons Sean (10) and Jayden (9), which "sometimes" includes catching some man-made waves at Planet Hollywood's Flowrider.
"It's fun!" Spears said as she watched Sean tackle the waves — just before she and Natalie did the same. "It really is fun."
Also fun? Her special performances of "Make Me..." and "Do You Wanna Come Over" on TODAY.
Follow Ree Hines on Twitter.