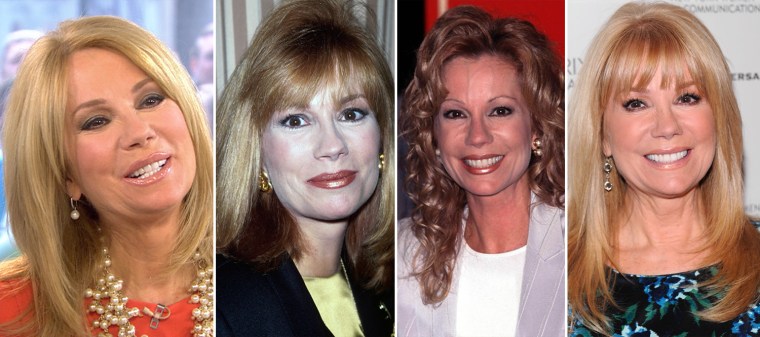 Kathie Lee surprised Hoda this morning when showed up to work with a couple fewer inches of hair. She settled on a new cut the way most of us do — after impulsively deciding it was too long while in the middle of a Pinkberry.
This seemed like as good an occasion as any to put together an Oscars-style montage of KLG's most memorable hairdos. There were perms, shags, and even a mullet. (Well, Hoda said it was a mullet. Kathie Lee insisted it wasn't. The mullet jury's out.) RIP, moussed hot roller look. You will be missed.
Hoda's favorite was the Dorothy Hamill wedge she sported in the '70s on "Name That Tune" (watch the video for that gem), but let us know yours.
More: Fourth-hour flashback: KLG vs. the pinata
Caption contest: Hoda wigs out over dyeing
Julieanne Smolinski is a TODAY.com contributor. She thinks that perm was pretty special.