"Room" star Jacob Tremblay has been delighting us with his fun social media pictures for weeks, but now it's his co-star, Oscar nominee Brie Larson, who's doling out the chuckles — with a classic throwback picture to the time she sang in Macy's Thanksgiving Day Parade!
Larson's been in showbiz almost as long as she could speak and starred in TV shows like "Raising Dad" and "United States of Tara." But back in 2005, Larson was a fresh-faced blonde teen kicking off her music career, and she was tapped to croon "Hope Has Wings" (a tune she voiced in "Barbie and the Magic of Pegasus 3-D") atop a Barbie float.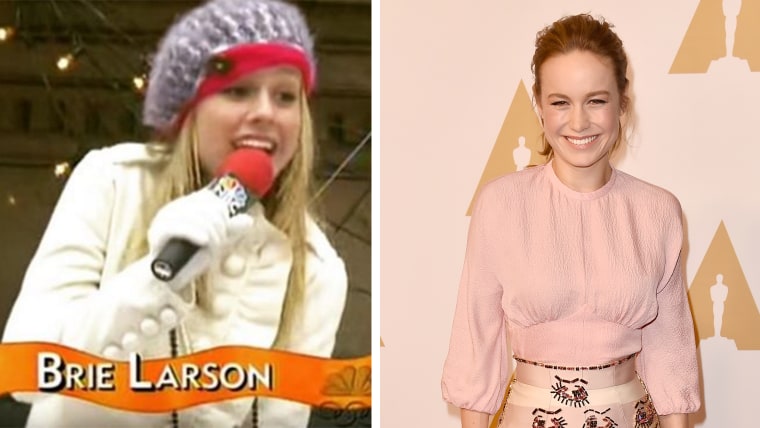 MORE: Brie Larson's stage-name inspiration? Her favorite American Girl doll
Let's take a look at the footage, captured by a fan:
(To see the actual performance, narrated by TODAY's Matt Lauer and then-anchor Katie Couric, go here.)
And you know, while we're here, let's remember that Larson's budding music career was not limited to Barbie movies. She released an album in 2005 but hasn't done much music performing since 2010.
MORE: 'Room' star Jacob Tremblay strikes a pose, imitates Brie Larson's Elle cover
Ms. Larson, you are one multitalented woman. Your career truly has wings!
Follow Randee Dawn on Twitter.