It may be Monday, but thanks to a concert from country crooner Brett Eldredge, it feels like weekend never ended on our plaza.
Just days after the release of his eponymous studio album — which is already No. 1 on iTunes — the singer-songwriter hit our Citi Concert Series stage and delivered the perfect mix of ballads and boot-tapping tunes.
He even performed his hit from the new album, "Somethin' I'm Good At."
Of course, Eldredge is good at more just than creating his own hits. Before he made a name for himself as a performer, he penned chart toppers for other superstars, including Trace Adkins, Hank Williams Jr. and Gary Allen.
But he's happy to have his own place in the spotlight now.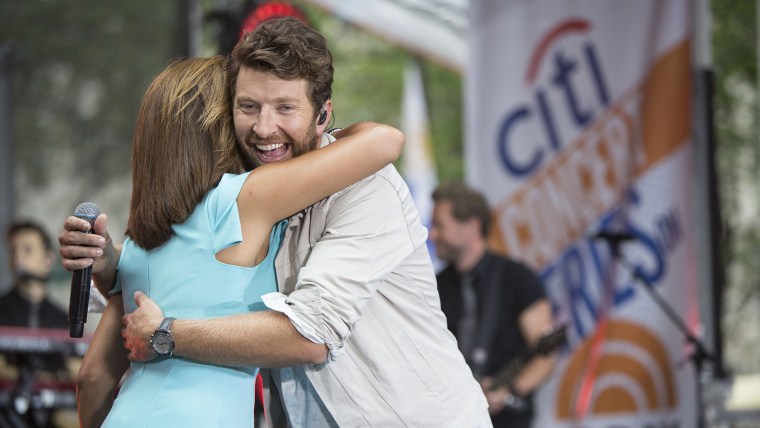 "I remember walking around here and looking in the windows and seeing y'all, wishing one day I'd play out here" he said. "And here we are."
Eldredge said the show was like "a dream."
And this is just his latest performance. He's been busy on the road with other country hit makers recently — last year he toured with Keith Urban, and this year he's out there with Luke Bryan.
If you want to see more live music this summer, stay tuned to TODAY. We'll have Jason Aldean on the show Friday, Aug. 25.