He played a goofy dad on "Malcolm in the Middle," a dentist and a "re-gifter" on "Seinfeld," and a former U.S. president in the Lyndon B. Johnson play-turned-HBO movie, "All the Way." But when you think of Bryan Cranston, you probably think first of Walter White, his meth-dealing character on the hit AMC series "Breaking Bad."
And he's OK with that.
"I think that'll be the opening line of my obituary, you know, 'Best known for [Walter White],' the actor told Sunday TODAY's Willie Geist. "And that's fine with me, yeah. I mean, I'm very proud of it. I hold that experience up with such relish and glee that I had that moment, I had that time."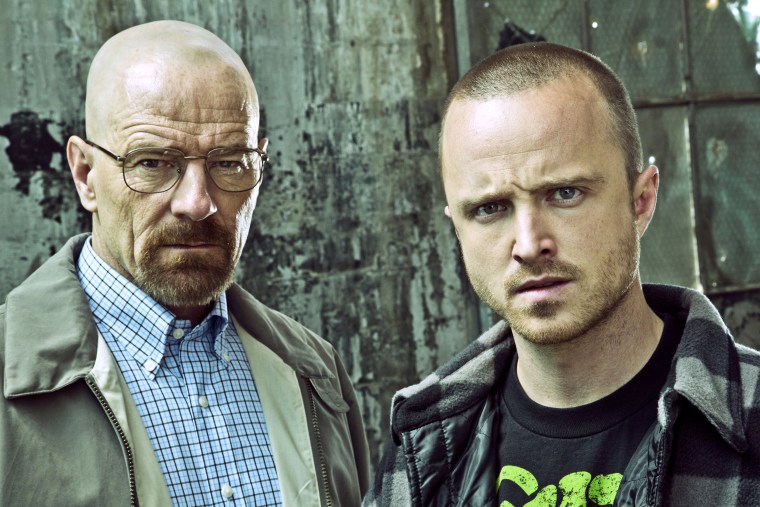 It was an emotionally challenging role for Cranston — understandable, considering all of the wicked things White did during the course of the show's run. (If you haven't gotten around to binge-watching 'Breaking Bad' yet, let's just say he did a lot more than manufacture drugs!)
"I didn't want to take Walter White home. I wanted to go home as Bryan," Cranston, who won four acting Emmys for "Breaking Bad," explained. "At the end of the day I would put a hot moist towel over my head like a turban and one over my face and I would just sit there and allow the moisture and the heat to just pull out the dirt and toxins and emotional baggage that I was carrying around that day and wipe it all off. I left him at the studio."
RELATED: Bryan Cranston reprises 'Breaking Bad' role of Walter White on 'SNL'
Watch the videos for more "Breaking Bad" talk — and for a funny story on how Cranston became an ordained minister and performed his first ceremony in a very unusual setting!
Follow Shane Lou on Twitter.