The throw must go on.
"The Brady Bunch" star Maureen McCormick posted a tribute to one of the show's iconic scenes on Twitter Wednesday when she and co-star Christopher Knight posed for a photo in which he holds a football to her face.
It was a clear reference to a 1973 episode in which Knight's Peter accidentally hits McCormick's Marcia in the face with a football, causing her nose to swell and to eventually lose a date with a boy who's turned off by her injury.
"It was his birthday. I had to make him happy," she wrote.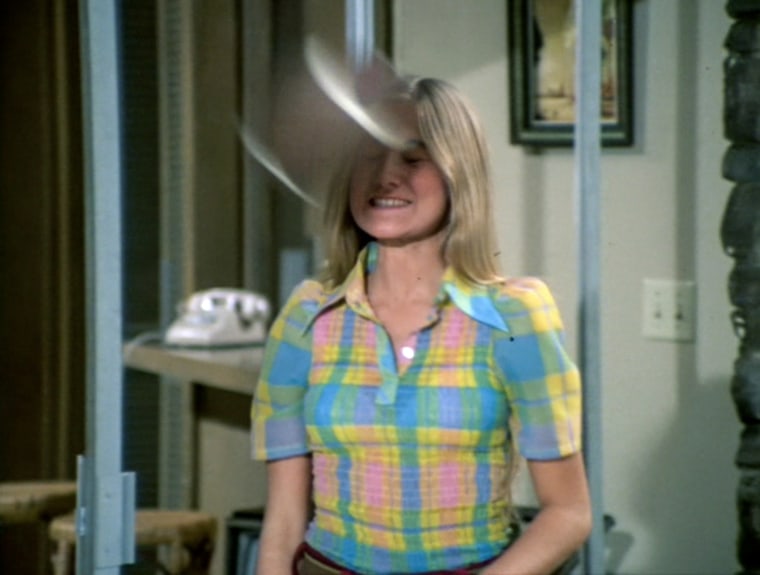 The scene is one of the most popular, if not the most popular, in the show's history.
Knight turned 61 on Wednesday. In addition to the picture, McCormick, 62, gave her one-time TV brother a more traditional shoutout earlier in the day.
McCormick, Knight and the rest of the fictional Brady kids have been spending time recently on an upcoming HGTV show called "A Very Brady Renovation," in which designers will update the house from the sitcom.
HGTV purchased the house in an auction during the summer, outbidding Lance Bass in the process.
McCormick is loving every minute of her reunion with the other Brady children on the show.
"You know when there are times in your life where everything comes together and it just feels like it was so meant to be and everything feels right? That's how this feels," McCormick told People. "It's so perfect."