What do Bill Murray, Tom Hanks and Bradley Cooper have in common?
Other than being hilarious actors, they seem to spend their time happening on weddings (and wedding-related events) and making the biggest day in a couple's life even more awesome.
Cooper apparently joined the club over the weekend, as a photo from the ceremony of Meaghan Carrigan and Nick Barnicle, who married on Oct. 22 in Georgetown University's Copley Crypt Chapel reveals. (Georgetown is a historic and historically well-heeled neighborhood of Washington, D.C.)
MORE: Tom Hanks happens upon newlyweds' photo shoot, poses for delightful pics
Apparently Cooper just happened to be walking around campus (well, he is an alum) when he stumbled across the documentary filmmaker and his producer bride-to-be. "That was in Georgetown right before the wedding," Nick's dad, journalist and commentator Mike Barnicle said on Monday's "Morning Joe."
Cooper, who co-starred in 2005's "Wedding Crashers," isn't the first celeb to crash some wedding-related activities; Tom Hanks recently stumbled across a couple having their photos taken while he was on a run in New York's Central Park, and Bill Murray has almost made it a hobby to pop in on bachelor parties and photo sessions.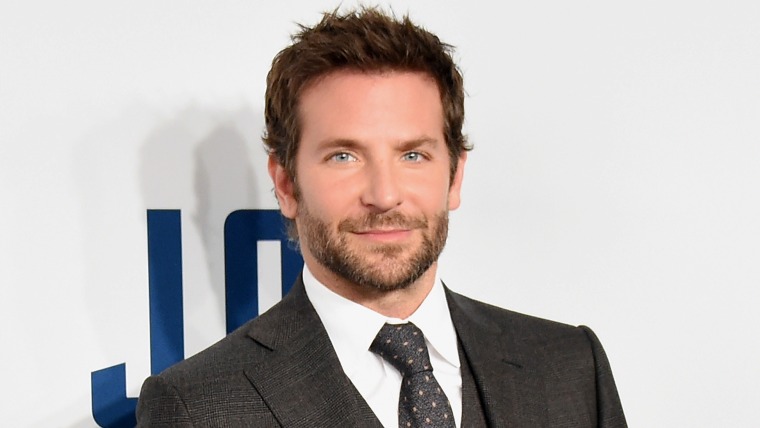 In this case, we sense Cooper wasn't an official invitee, as he's far from dressed formally in the photo. But his low-key look didn't prevent others from recognizing him. One managed to get a snapshot (and shared it on Instagram) while another made sure to alert everyone about the Big Man on Campus.
MORE: Bradley Cooper impostor crashes Sundance, but does he really look the part?
Follow Randee Dawn on Twitter.