To many of his fans, Brad Pitt is the perfect man: He's handsome, a great dad, a talented entertainer and (so far as we can tell) a general all-around good guy.
Alas, he is only nearly perfect, as he proved over the weekend when he showed up at the 3rd Annual Light Up the Blues Concert in Hollywood, a benefit for Autism Speaks — with a banged-up face.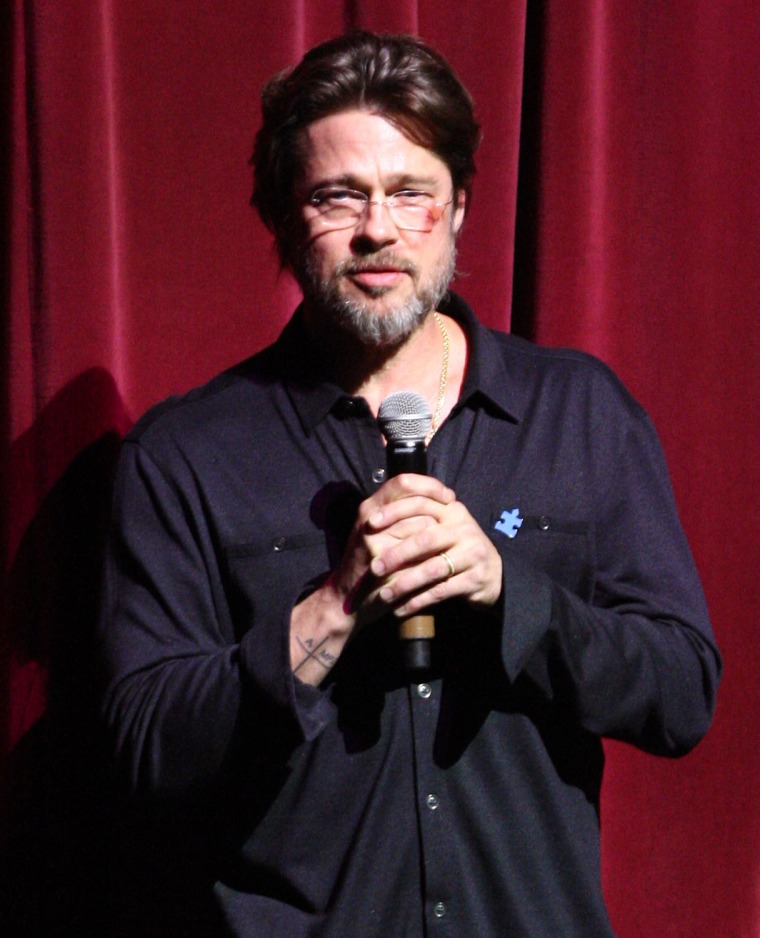 The cause? Careless flip-flop wearing.
"This is what happens when you try to run up steps in the dark, with your arms full, wearing flip flops," he told People magazine. "Turns out if you then try to stop your forward momentum with your face, the result is road rash."
But Pitt was undaunted by his unexpected tumble. "Regardless, I wasn't going to miss the Autism Speaks benefit the night after — wonderful people and I was honored to be a part of this important event."
The rest of the night went off without a hitch; emcee Jack Black even auctioned off a Fender guitar signed by the performers from the event (all of whom are autistic) — and the winner was Pitt, who shelled out $23,000.
OK, so maybe he is actually perfect after all.