In a new interview with V Magazine, Brad Pitt said he's enraptured by Angelina Jolie's directing chops, which she demonstrated when they collaborated on the upcoming film "By the Sea."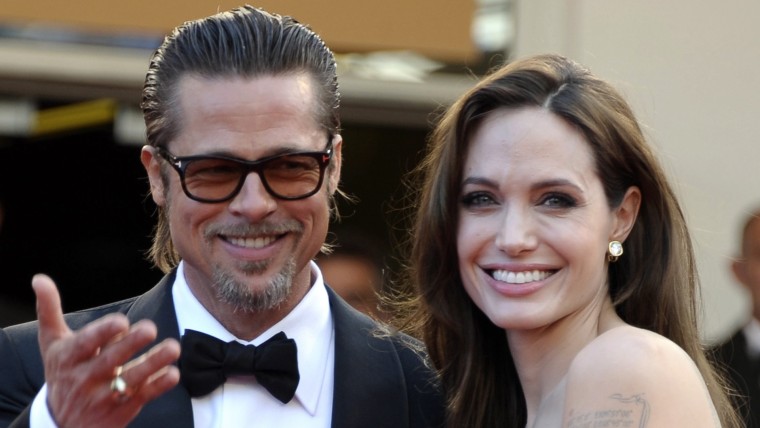 "She's decisive, incredibly intuitive, knife-sharp and, might I say, sexy at her post," he said. "I trust her with my life."
RELATED: These 9 celebrity couples shared on-screen romance in films
Although he admitted filming the movie on their honeymoon "probably wasn't the wisest" idea, the bulk of the drama appeared to be limited to the movie's plot, which chronicles the disintegrating marriage between characters played by the power couple.
"Fighting to make something together ... what [is a] better metaphor for marriage?" he asked. "Naturally, I don't want to fail Angie's ideas ... her words ... but really I had absolute faith we'd figure it out."
Jolie Pitt appeared to agree in another recent interview.
"It's not autobiographical," she said of the movie in Vogue magazine's November cover story. "Brad and I have our issues, but if the characters were even remotely close to our problems we couldn't have made the film."
Playing parental roles off the set helped maintain a united front, Pitt told V. "At the end of the day, we get to be parents, greeting our lovely, crazy children and talking about their day, making sure they brush their teeth, so all the tension from our day is tabled until the next," he said.
RELATED: Angelina Jolie on marriage and new film: 'Brad and I have our issues'
As someone who heated up the silver screen with Jolie Pitt in 2005's "Mr. Smith," Pitt may not wait another decade to mix business with pleasure. "If I'm going to work," he added, " I want to work with my wife."
"By the Sea" sails into theaters nationwide Nov. 13, one day after V Magazine's Pitt cover-story edition lands on newsstands.
Follow TODAY.com writer Chris Serico on Twitter.