Brad Pitt has kept a low profile in the seven months since news of his split with Angelina Jolie shocked fans.
Now, the Oscar winner is opening up to GQ Style about the couple's high-profile divorce, their six kids and his decision last year to give up drinking.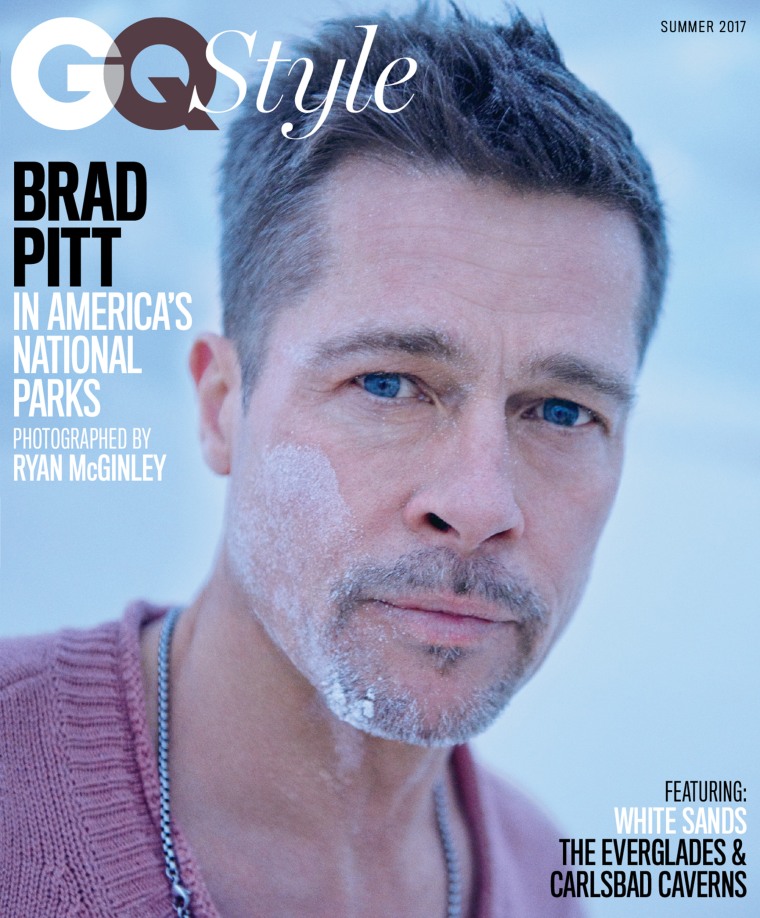 The candid "Allied" star, who appears on three different versions of the magazine's cover, admitted many of his recent struggles have been "self-inflicted."
"I do remember a few spots along the road where I've become absolutely tired of myself. And this is a big one. These moments have always been a huge generator for change," said Pitt, 53.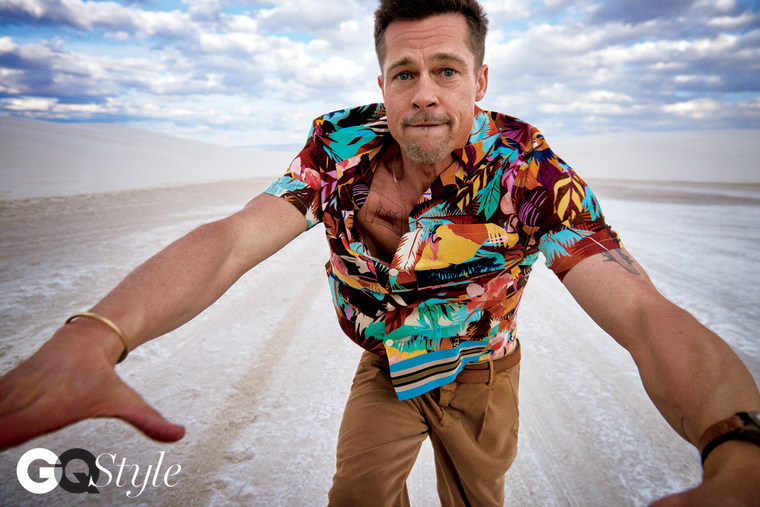 "But me, personally, I can't remember a day since I got out of college when I wasn't boozing or had a spliff, or something," said the actor who called drugs and alcohol "pacifiers" that allowed him to keep "running from feelings."
"I mean I stopped everything except boozing when I started my family. But even this last year, you know —things I wasn't dealing with. I was boozing too much," he said. "It's just become a problem."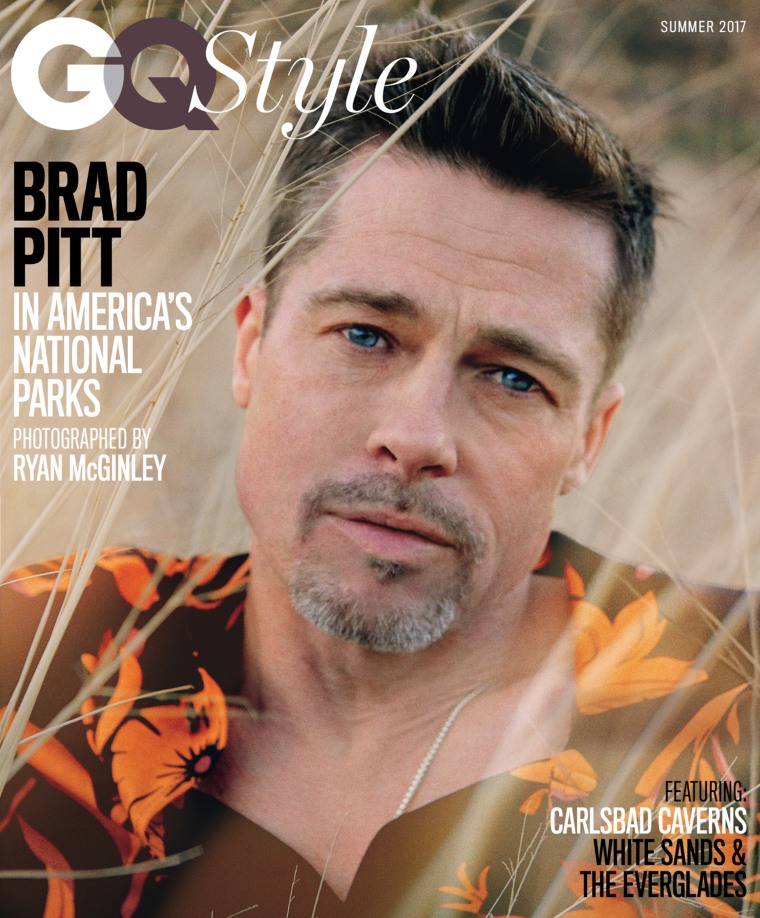 Pitt, who revealed he's been seeing a therapist, hasn't touched a drink in six months: "I've got my feelings in my fingertips again. I think that's part of the human challenge: You either deny them all of your life or you answer them and evolve."
Jolie, 41, filed for divorce last September, just weeks after the couple's second wedding anniversary. She also sought sole physical custody of their children — Maddox, 15, Pax, 13, Zahara, 12, Shiloh, 10, and twins Knox and Vivienne, 8.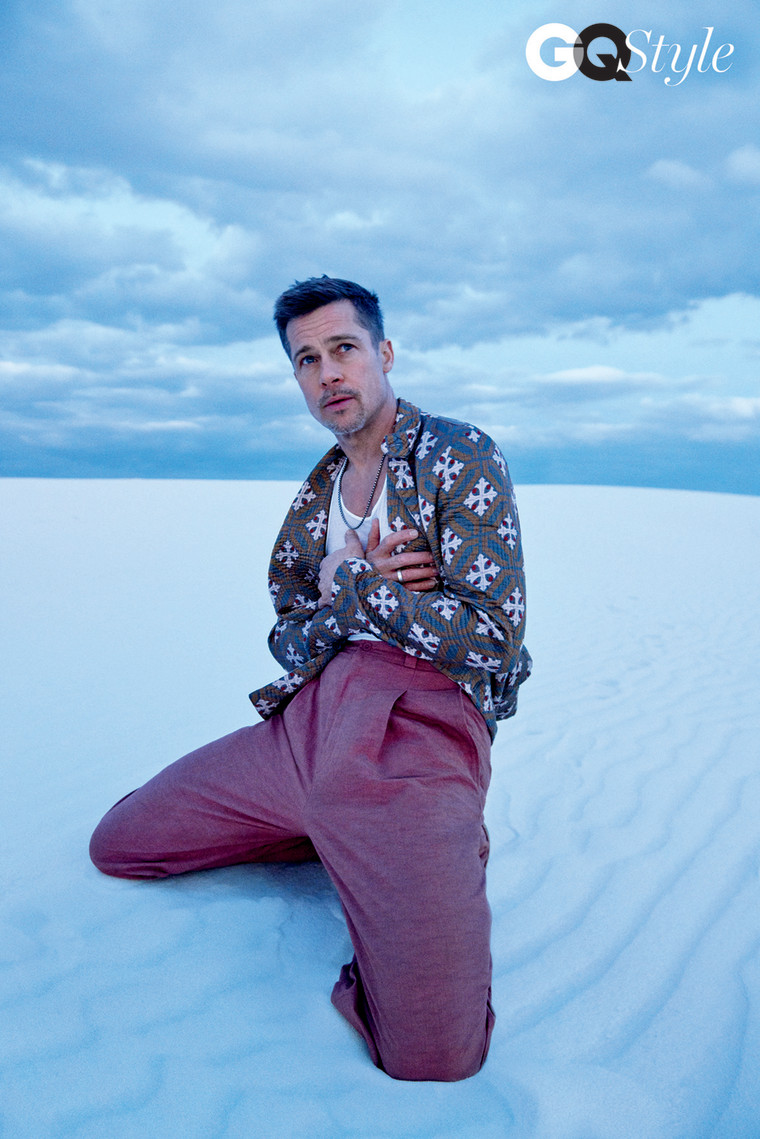 Having only visitation rights has been hard, said Pitt, but he and Jolie are now working together on the terms of their divorce settlement.
"It's just very, very jarring for the kids, to suddenly have their family ripped apart," Pitt said.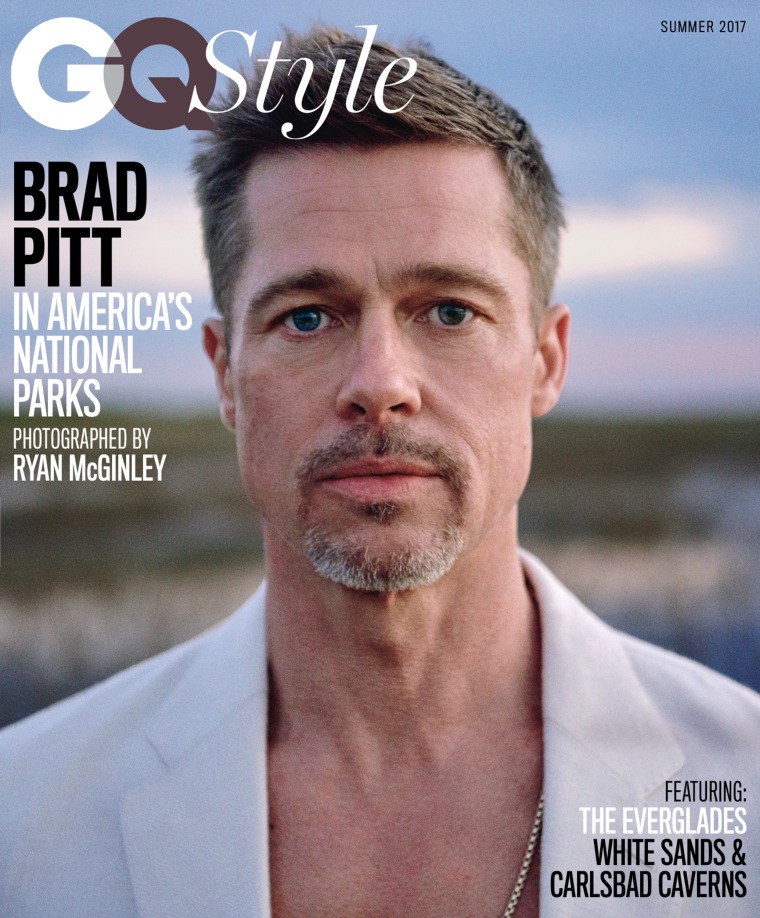 RELATED: Angelina Jolie on split with Brad Pitt: 'We will always be a family'
The actor said the couple's children are his No. 1 priority.
"Family first. People on their deathbeds don't talk about what they obtained or were awarded," said Pitt. "They talk about their loved ones or their regrets."
The summer issue of GQ Style hit newsstands in New York and L.A. on May 8, and nationwide on May 16.