We're sure there are a lot of amazing advantages to having two A-list movie stars heading up a household. For starters: If one star can't attend an important event for some reason, they've always got top-line backup!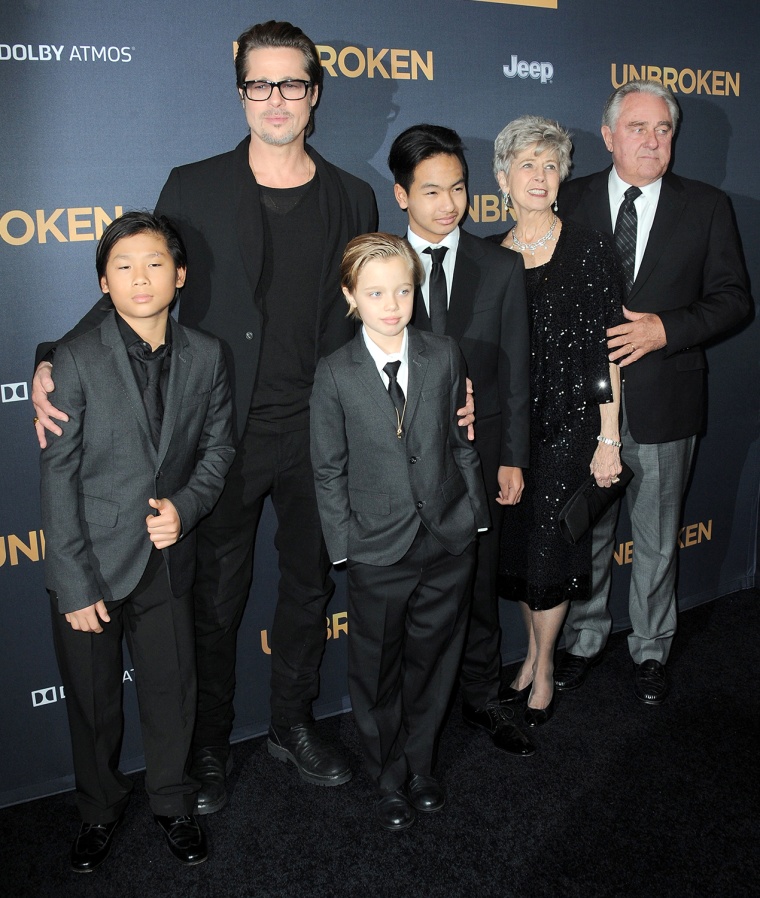 Such was the situation on the red carpet at the "Unbroken" premiere in Los Angeles Monday night, when Brad Pitt appeared with three of his and Angelina Jolie's children. Jolie directed the movie, and this should have been her night to shine. 

Angelina Jolie, Tom Brokaw share extraordinary message of 'Unbroken'
Jolie announced in a video over the weekend that she has chickenpox: "I will be home, itching and missing everyone," she said. "I can't believe it 'cause this film means so much to me.... But such is life. There it is."
No joke: Angelina Jolie's chicken pox can be serious for adults
Undaunted, Pitt took three of the couple's kids — Maddox, 13, Pax, 11, and Shiloh, 8 — and his parents, Jane and William Pitt, to the premiere.
Talk about a family affair!