While filming his upcoming World War II drama "Allied" in Gran Canaria, Spain, Brad Pitt took a moment to greet a crowd of fans waiting to get a glimpse of him — but one young face caught his attention.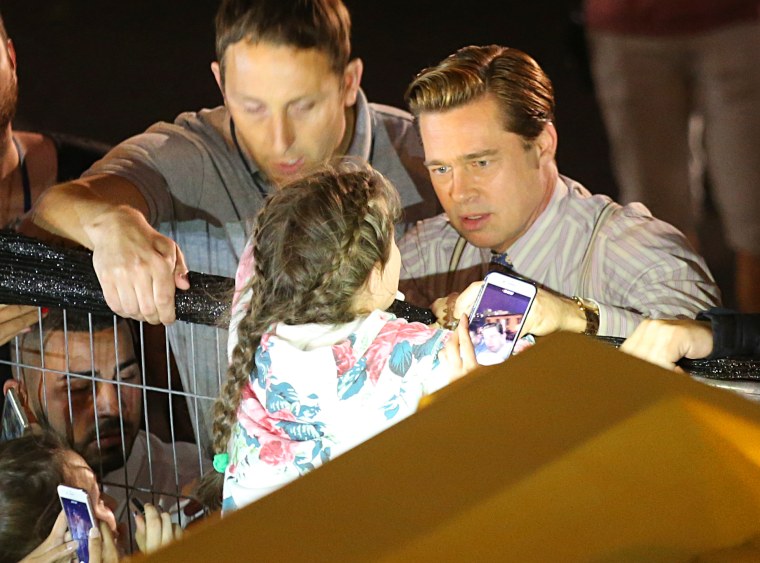 While waving to a cheering group, Pitt pointed out a girl who seemed to be pressed against the fence and motioned for those behind her to back up.
The girl was then given a boost — and a chance to chat with Pitt.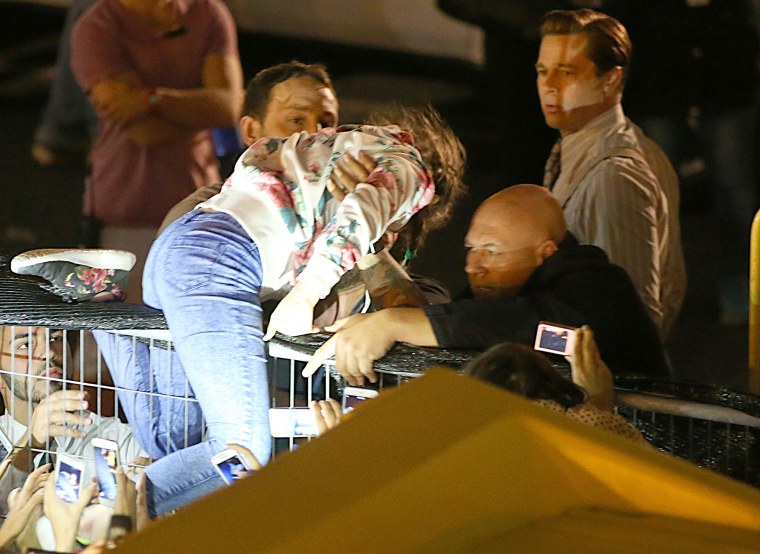 In a video of the sweet scene, the "Fury" actor smiles and pats the girl's head before appearing to ask the men with him to give her a hand.
MORE: Brad Pitt, Angelina Jolie open up on marriage, health in rare interview
Soon a security guard lifted the girl over the gate — and gave her one last moment with Pitt — before handing her over to a couple of medics.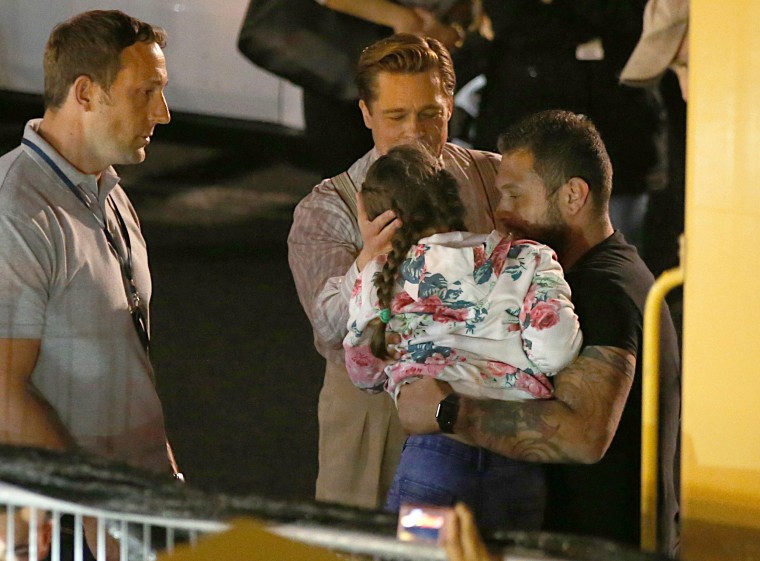 "Allied" won't hit theaters until November, but Pitt's gesture in Gran Canaria earned him some early applause from those who witnessed it.
Follow Ree Hines on Twitter.