Together again!
"Boy Meets World" stars Ben Savage, Rider Strong and Will Friedle signed autographs, chatted with fans and posed for pics at the star-studded Awesome Con in Washington, D.C., over the weekend. And, from the looks of Savage's Instagram snaps, no one got a bigger kick out of the event than they did.
Savage, 37, who played Cory Matthews on the beloved ABC coming-of-age series, shared a pic of himself having a blast with Strong, 38, who played his BFF Shawn Hunter, and Friedle, 41, who played his underachieving older brother Eric.
"One of my favorite pictures of the day. I think #riderstrong is really enjoying himself!" he captioned it.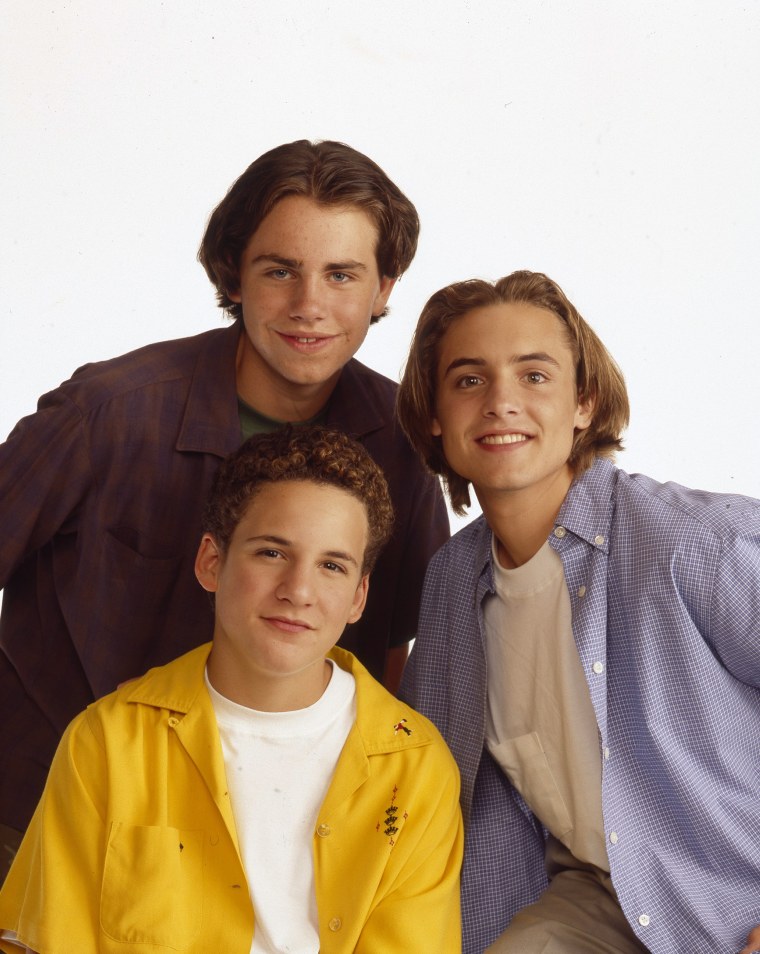 Savage also shared a pic of the trio and fans cracking up over — what else? — a pair of underpants.
The annual event, which was held at the Washington Convention Center, marked the first time the actors appeared together at a pop culture convention — and Strong, for one, was pumped about it.
"When we were shooting 'Boy Meets World,' I really thought that when the show was over, I would never hear about it again," Strong told WTOP in Washington ahead of Awesome Con. "I pretty much left the industry and went to college, Ben went to college, we all pretty much went back to normal life … But I think people really resonated with watching us grow up. When you invite somebody into your living room every Friday night (you bond with them)."
The sitcom, which ran from 1993 to 2000, got a Disney Channel spinoff, "Girl Meets World," in 2014.
"That gave us a chance to see how many people were watching the new show as a family," Strong said. "People who grew up with 'Boy Meets World' and now had their own kids, it was important to pass the show on because it really meant something to them."
Strong also congratulated former co-star Danielle Fishel on her recent engagement to producer Jensen Karp.
"I finally just met her boyfriend like maybe a month or two ago and he's the greatest guy," he said. "When I saw that she tweeted out they got engaged, I was so happy for them."