Mr. Feeny saves the day!
Actor William Daniels, who played the beloved teacher and principal on ABC's "Boy Meets World," stopped an attempted burglary at his California home, Page Six reports. A rep for the 91-year-old actor confirmed the news to TODAY.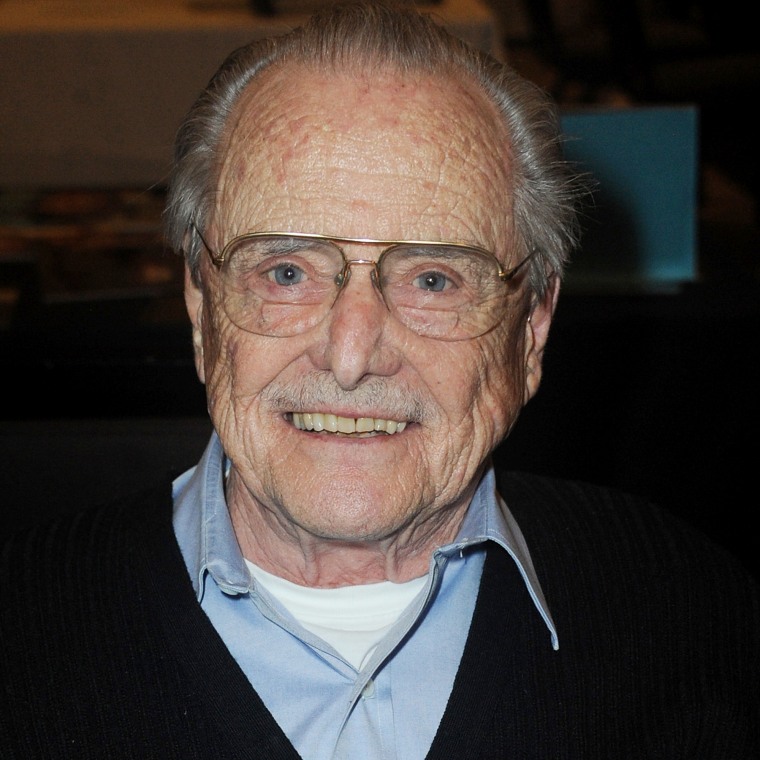 "Someone tried to break in to the home of Mr. and Mrs. William Daniels on Saturday evening," the rep said. "Luckily, Mr. Daniels was able to frighten away the person and the LAPD quickly responded. They are both well. Mr Daniels thanks all his fans for their concern."
Daniels and his wife, actress Bonnie Bartlett, were inside their San Fernando Valley home Saturday night when a burglar attempted to kick in the back door. The quick-thinking Daniels ran to turn on the lights and the would-be intruder fled the property.
Daniel's "Boy Meets World" co-star Will Friedle took to Twitter to respond to the news, writing, "Don't ever mess with Mr. Feeny! #LoveYouBillAndBonnie."
Danielle Fishel, who played Topanga on the ABC series, also tweeted. "Weird detail no one's reporting, as the burglar ran away he yelled, 'Dream! Try! Do Good!'" she wrote.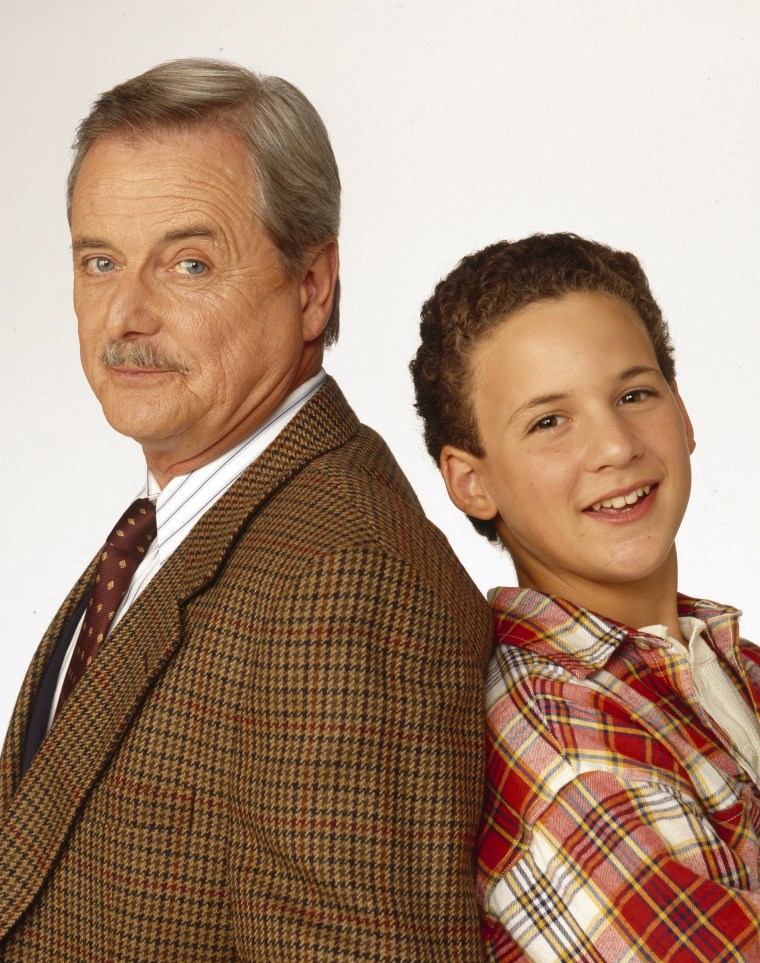 For seven seasons on "Boy Meets World," Daniels played educator George Feeny, a wise and loving mentor to his students.
In honor of Teacher Appreciation Day in May, the Emmy winner got into character again to film a video praising educators as "unsung heroes."
In addition to his "Boy Meets World" role, Daniels has played several other heroic types. The actor portrayed the brilliant but irascible Dr. Mark Craig on "St. Elsewhere" and also voiced KITT, the crime-fighting Trans Am, on "Knight Rider."
Looks like Daniels is a hero in real life, too!