Four-year-old Geronimo has got some chops when it comes to hops!

The Border Collie and Kelpie mix showed off her jumping skills by breaking her own Guinness world record Monday for the most double-Dutch-style jump-rope skips (128!) in 1 minute. She was on TODAY to take part of our week-long series, "Spring Breakers TODAY," where we'll try to break other Guinness Records.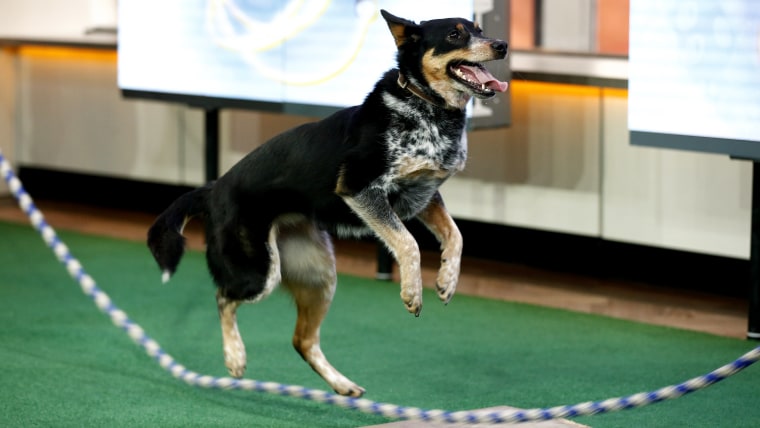 "Look at that eye and paw coordination," Kathie Lee Gifford said in amazement on TODAY as Geronimo did her thing.
Geronimo first became famous when owner Samantha Valle posted a video on YouTube of her jump roping talents. 
"I am mesmerized," said Hoda, who gave it a try before Geronimo had her big moment.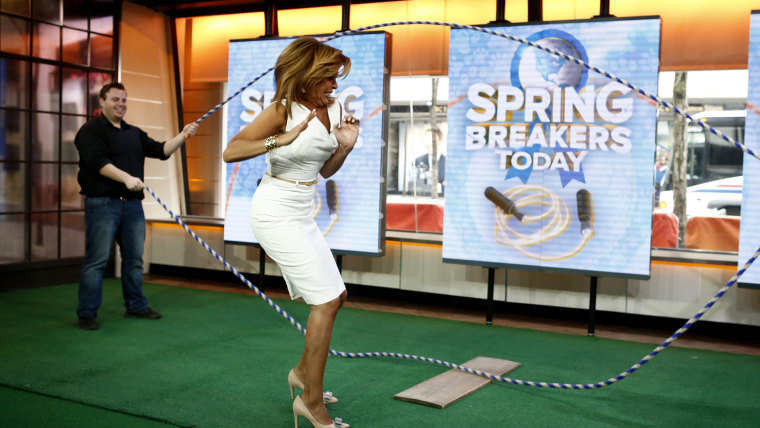 Guinness World Records adjudicator Mike Janela confirmed the dynamic dog not only broke the record, but shattered it with 14 extra jumps than she needed.

"There's fried chicken upstairs!" an excited Kathie Lee yelled. "Let's get it for her!" 
Follow TODAY digital dude Kyle Michael Miller on Twitter.