Reese Witherspoon is known for her roles in romantic comedies like "Legally Blonde" and "Sweet Home Alabama." But the Oscar-winning actress has also made a name for herself in the literary world, and has been behind anticipated book-to-screen adaptations.
In 2017, Witherspoon launched "Reese's Book Club" and began recommending books to readers on a monthly basis. From contemporary choices to suspenseful thrillers and even moving memoirs, the book club is not limited to a particular genre. 
But there is one defining thread that unites all of the picks. The "Whiskey in a Teacup" author ensures each book revolves around a female character. 
This woman-centric approach is also the crux of Hello Sunshine, the production company she founded in 2016. Witherspoon sold the company in 2021 for about $900 million but remains involved with projects.
Thanks to Hello Sunshine, Witherspoon has brought some of her favorite selections to life with "Daisy Jones & the Six," "Where the Crawdads Sing" and the upcoming series "The Last Thing He Told Me." Witherspoon even took a starring turn in another adaptation, "Little Fires Everywhere," which was nominated for five Emmys. 
Here's a roundup of all 81 of her page-turning picks.
TODAY independently determines what we cover and recommend. When you buy through our links, we may earn a commission. Learn more.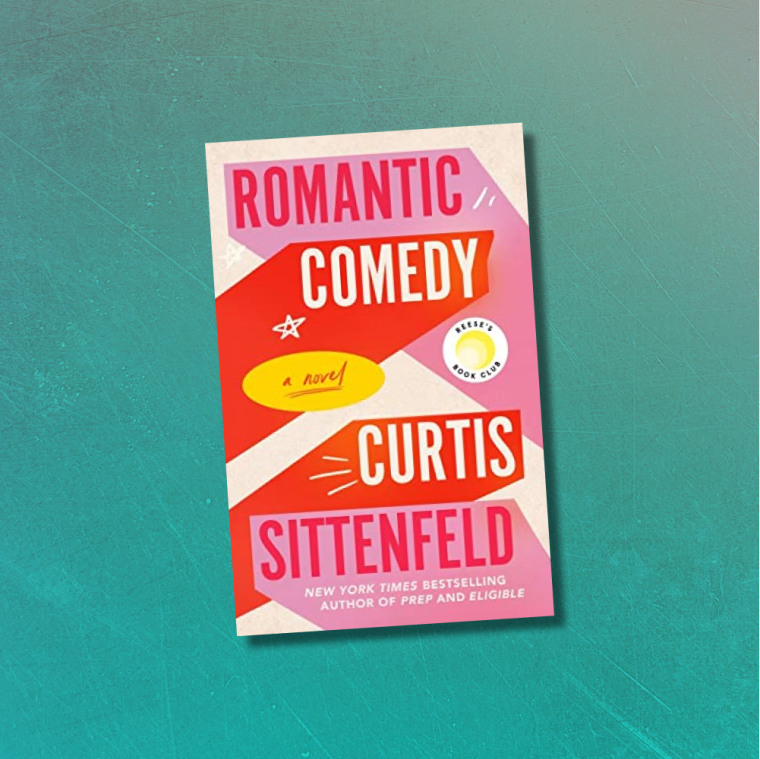 The author of "Prep" and "Eligible" tries out a new genre: The romantic comedy, as the title suggests.
Inspired by Saturday Night Live, the book follows a comedy writer on the who has been spurned from love after falling for a colleague. When Sally Milz meets the performing guest on the show, she tries, and fails, to shut him out of her heart. Who can resist a rock star? Turns out, not Sally.
Witherspoon called it a "hilarious, sweet, smart read."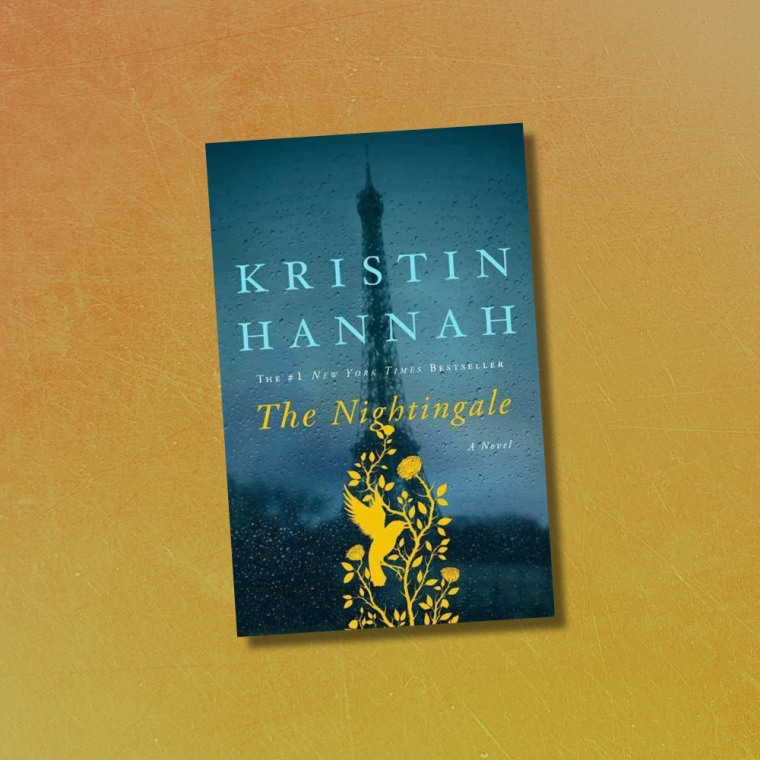 Set in France in 1939 during the Nazi occupation, this historical fiction novel centers around two sisters trying to survive at wartime. The eldest, Vianne, is left to care for her daughter alone when her husband heads to fight on the front line and the enemy invades their village, and their home. And the younger rebellious sister, Isabelle, falls in love with a man who betrays her and she joins the Resistance movement to help save her country. While the two sisters find themselves on different paths as they navigate their war torn nation they are ultimately connected through their passion and resilience. 
"This important story illuminates a part of history that's often overlooked: the women's war," Witherspoon said. "It's a harrowing tale of two sisters, survival, love, and female resilience throughout Nazi-occupied France."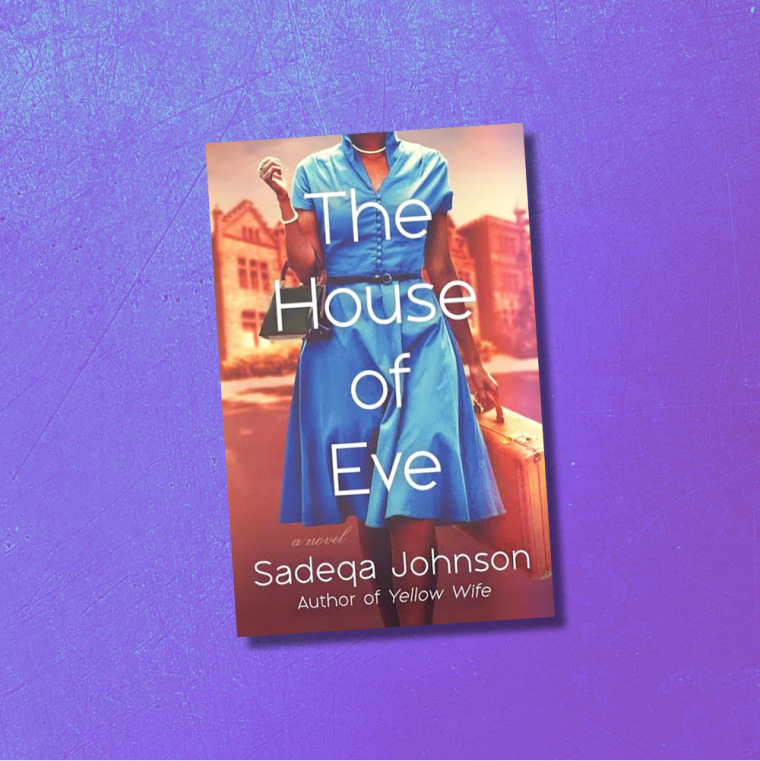 Telling the story of two women's lives that collide in the most unlikely of ways, this historical fiction novel takes place in both Philadelphia and Washington D.C. during the 1950s. In Philadelphia, 15-year-old Ruby Pearsall is determined to be the first in her family to attend college. But a forbidden love affair threatens to derail her scholarly plan. Meanwhile in Washington D.C., Eleanor Quarles marries into an affluent family and hopes that having a baby will welcome her into the fold. The story, which explores race and class, touches on the meaning of being a woman and a mother and the extent to which a person will go to achieve her goal.
"Set in the 1950s, this unforgettable story follows Ruby who dreams of being the first in her family to attend college, but her first love may derail her plans," Witherspoon said. "And Eleanor who marries into one of D.C.'s elite wealthy Black families but struggles to have a baby — the thing she wants most."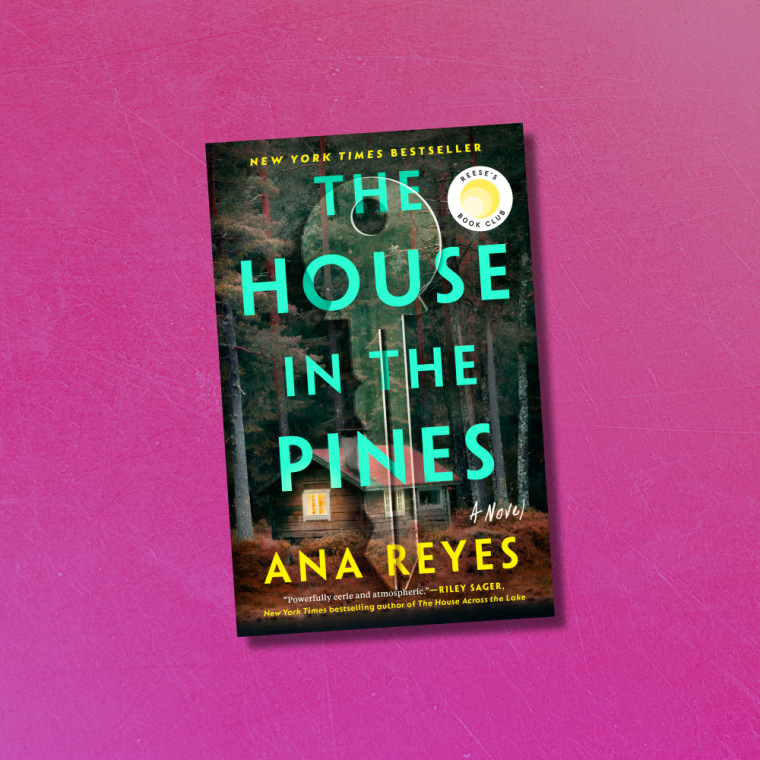 Maya is struggling to forget her past. Seven years ago she was a high school senior when her best friend, Aubrey, unexpectedly dropped dead in the presence of a mysterious man named Frank. Now living in Boston and trying to overcome her drug addiction resulting from her previous trauma, Maya comes across a recent YouTube video in which a young woman suddenly dies in a diner while sitting across from the very same man. Haunted by the two deaths, Maya returns to her hometown in the Berkshires determined to uncover the truth. Maya's quest for answers leads her right back to Frank's cabin deep in the woods. 
"This is an absolute, can't-put-it-down thriller ... It's truly a wild ride that had me flying through chapter after chapter — which I think is the perfect way to kick off your year of reading," Witherspoon said.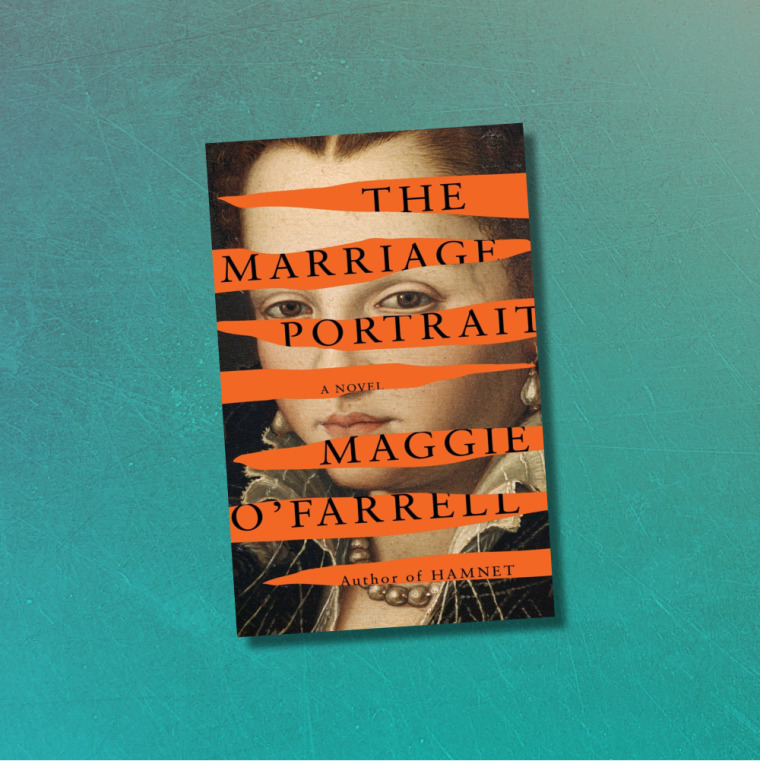 Set in Florence in the 1550s, this fictional interpretation of Lucrezia de Cosimo de Medici details the life of the third daughter of a grand duke, who is enjoying a carefree life following her artistic passion. That is — until her older sister dies on the eve of her wedding, where she was set to marry the ruler of Ferrara, Modena and Reggio. Following her sister's death, the ruler asks Lucrezia's father for her hand in marriage.
Lucrezia, at just 15, is forced to refocus her life and find her way within her new, unwelcoming family. That includes understanding her husband who seems more threatening since they married. As she sits for her portrait, she is acutely aware that her survival rests on the ability to produce an heir.
"I could not stop Googling all the details of this true story," Witherspoon said. "It's a fascinating, historical thriller about an Italian duchess, who we learn at the very beginning of the book will die either by sickness ... or by her husband's hand. I can't wait to hear what you think!"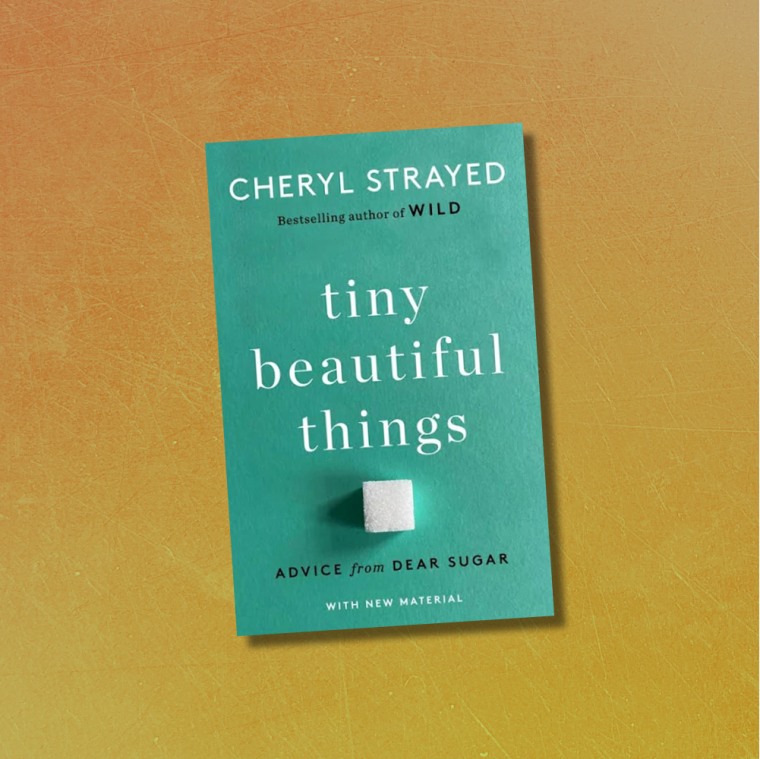 For more than a decade, Dear Sugar has been a beloved internet advice column, thanks to its trademark mix of sound practical advice and meaningful personal anecdotes. Initially an advice column for online literary magazine The Rumpus, Sugar dispensed advice on topics like love, loss, self acceptance and finance with humor, insight and compassion.
Working under a pseudonym, Sugar was later revealed to be Cheryl Strayed, acclaimed author of the bestselling memoir "Wild."
"Tiny Beautiful Things" is a compilation of the best of her Dear Sugar columns, cementing Strayed as the Dear Abby of the next generation. 
"At the beginning of her career, Cheryl took on the persona of Sugar and wrote an advice column, Dear Sugar, that became a sensation. Sugar's advice is no-nonsense, poignant, soul-searching, grounded and fierce in so many loving ways," Witherspoon said.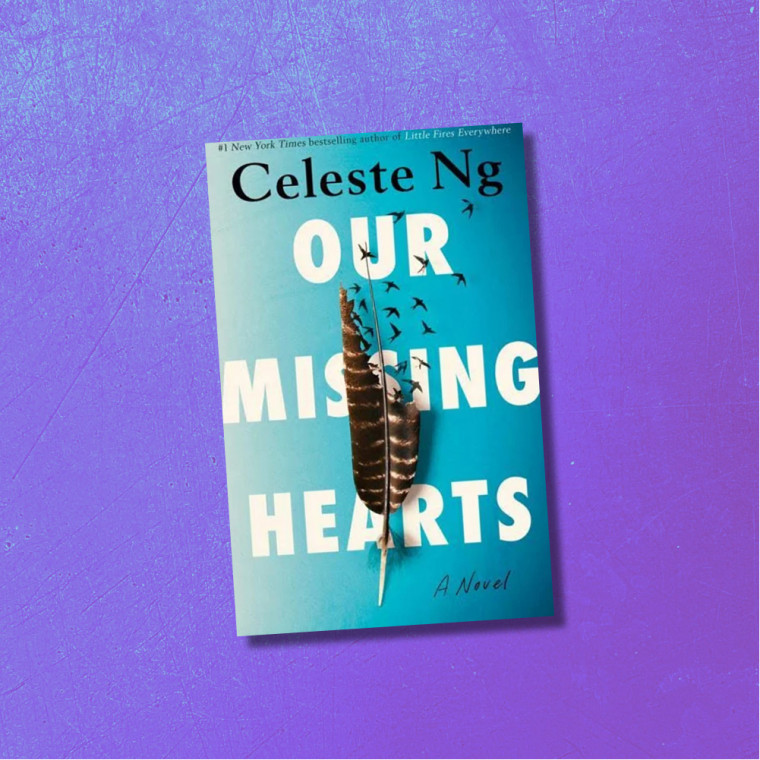 In a dystopian America, Bird Gardner, 12, lives with his father in Cambridge, Massachusetts under an oppressive authoritarian government.
In this new world, books critical of the regime are banned, the children of unpatriotic parents are removed from homes and there is general distrust of Asian people due to an ongoing world war. Bird's mother Margaret, an accomplished Chinese American poet whose books were banned, disappeared a few years before the book started. But then Bird receives a mysterious letter, which contains only a cryptic drawing, and he sets out to find out the truth about what happened to his mother and what the future holds for both of them. 
"I was so invested in the future of this mother and son," Witherspoon said.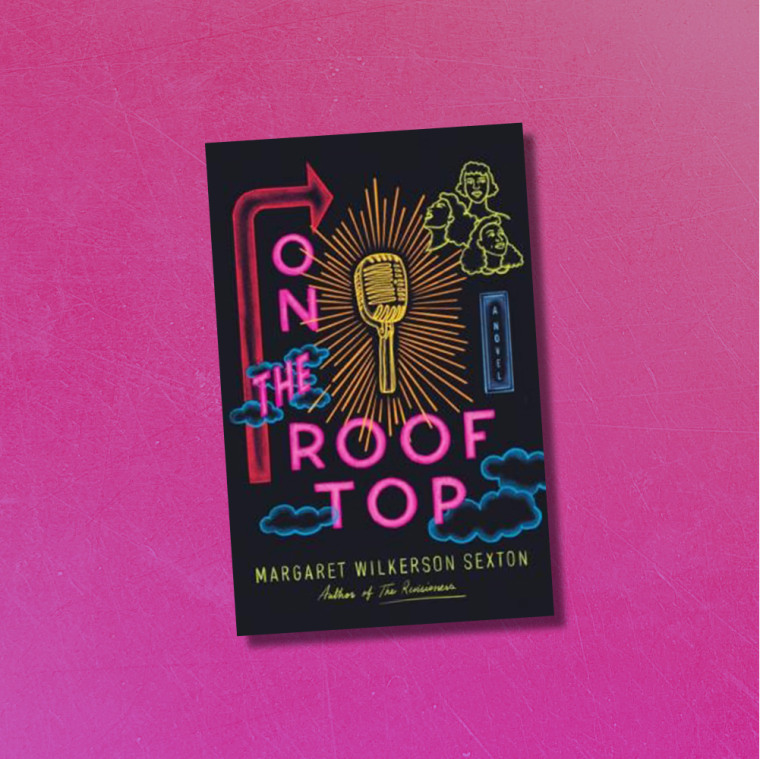 It's 1950s San Francisco, and The Salvations, a sister trio, reign supreme. Ruth, Esther and Chloe have been singing in harmony since before they could speak. And with the direction of their ambitious mother, Vivian, the jazz band is on the brink of superstardom. But just when all the hours of rooftop rehearsals seem to be paying off, Vivian must confront the fact that her dream of musical stardom for the three girls collides with the daughters' own dreams and ambitions. And as Vivian's hold on her daughters begins to weaken, she must not only confront the changes in her own family but in the San Francisco neighborhood she has called home.
"An utterly original and brilliant story about learning how to mother children who have very different dreams and how to encourage them to reach for the stars," Witherspoon said.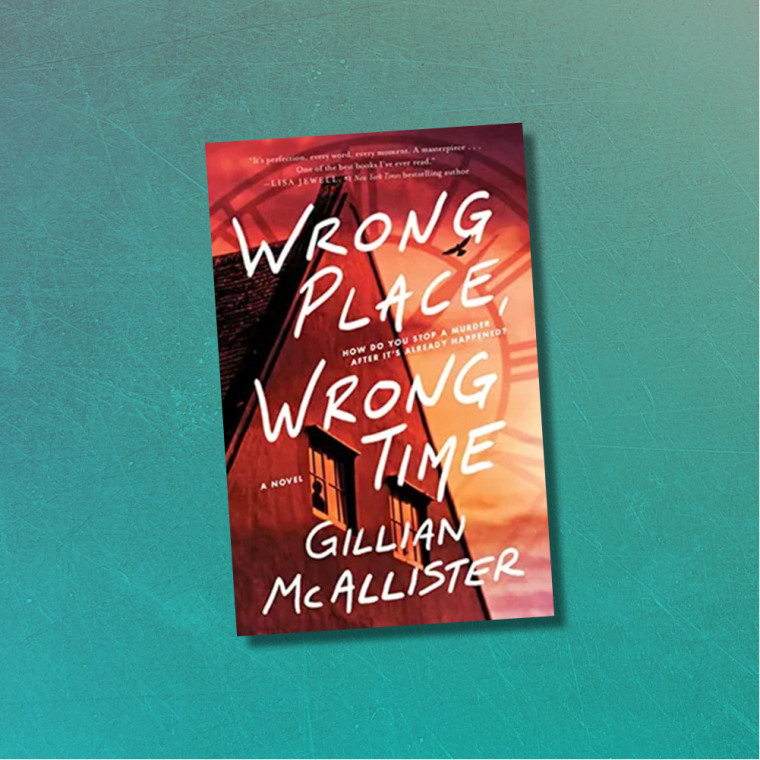 Late one evening, Jen is patiently watching out the window waiting for the return of her 17-year-old son, Todd, from a night out. When she finally sees him approaching the house she also notices another man nearby. She then witnesses Todd stab the man to death.
With Todd now in police custody, anguished Jen falls asleep to wake up to … the previous day. And each subsequent night of sleep reveals another day earlier. Through this high-stakes time travel tale, Jen has an opportunity to uncover why the crime happened and potentially save her son from making the same mistake again.
"This book is SO good," Witherspoon said.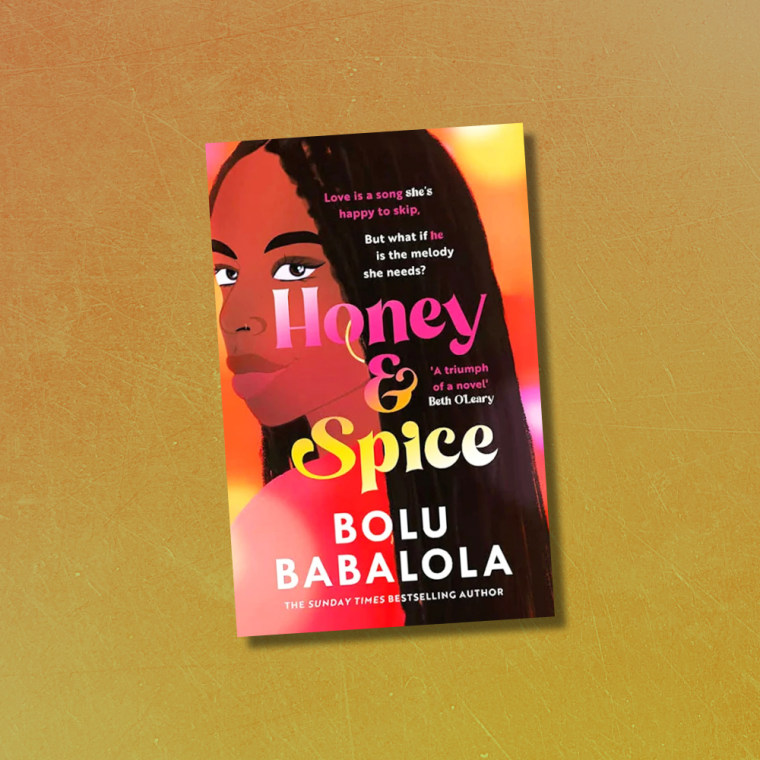 As the host of the student radio show Brown Sugar, Kiki Banjo's mission is to to dispense sound romantic advice. She urges the women of the African-Caribbean Society at Whitewell University to avoid "situationships," which — in her mind — inevitably lead to heartbreak.
But she just made a huge mistake. She kissed Whitewell University's biggest player, in public, and now her show's reputation is on the line. In order to save it, she dives into a fake relationship with him — which means they're forced to spend some alone time together. And when they do, Kiki feels an undeniable electric connection. 
"It's all about a young British black woman named Kiki with a ton of ambition," Witherspoon said. "She wants to land an internship in NYC, but she needs to grow the audience for her radio show and work with another student on a film. This other student is Malakai…and we all know where this is going."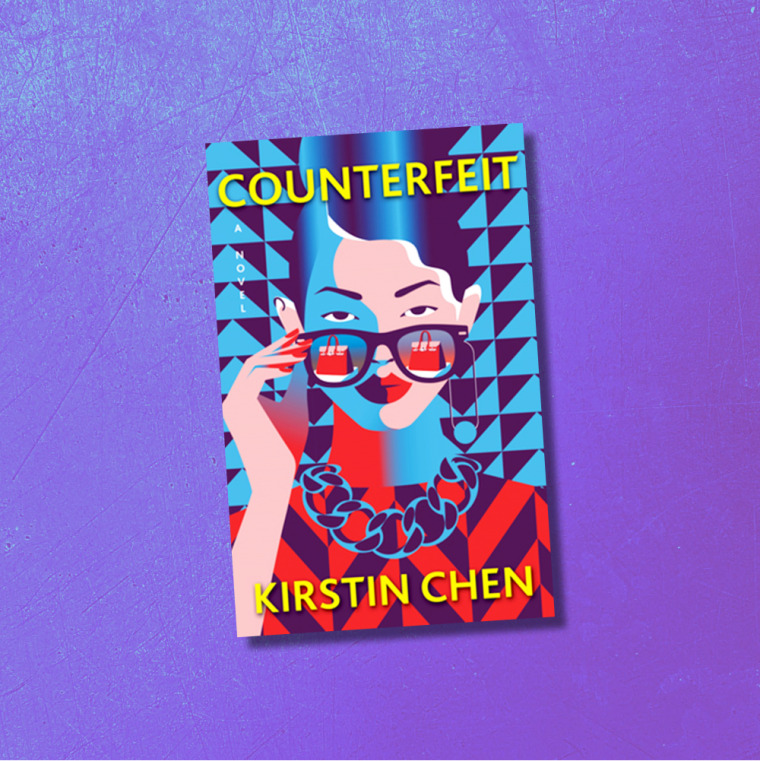 They're an unlikely duo. Ava Wong, a Chinese American lawyer, has created a seemingly perfect life for herself — that is, until you peel back the layers and see the struggles she's facing with her marriage, law career and young son. Winnie Fang, on the other hand, lives life on the edge, which entails spearheading a counterfeit luxury handbag empire.
The pair were roommates in college until Winnie dropped out abruptly under mysterious circumstances. After 20 years, the two reconnect when Winnie needs someone with a U.S. passport to help with her scheme.When Winnie disappears once again, Ava is left to deal with the consequences all on her own. 
"(It's) like having a friend tell you the juiciest story," Witherspoon said. "It's non-stop, and every minute I was like 'Oh my gosh, are they going to get caught?!'"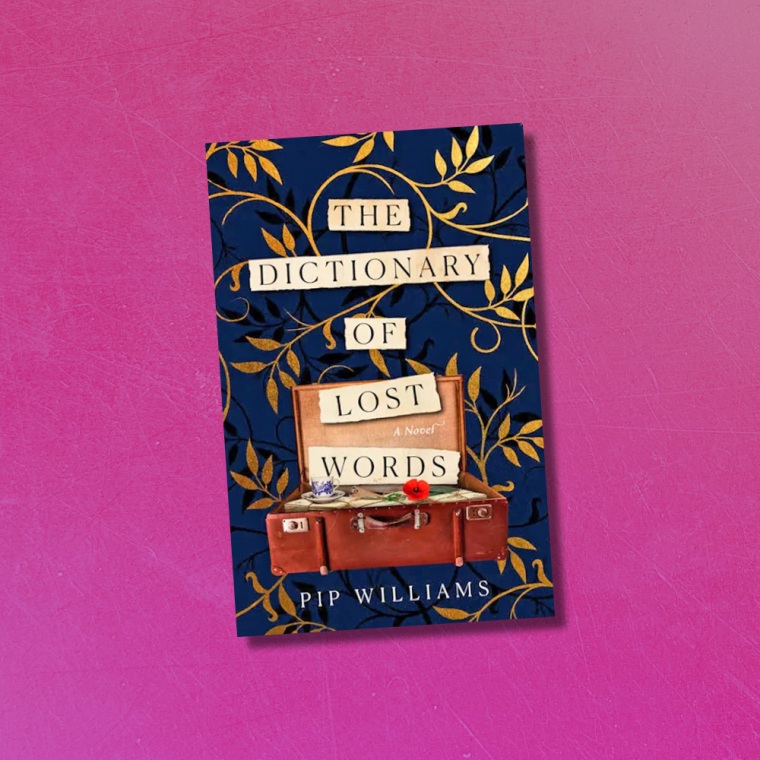 Set in England during the early 20th century at the height of the women's suffrage movement, young Esme is born into a world of words. Her father, and a team of lexicographers, are collecting words for the first Oxford English Dictionary as she watches from below the sorting table. One day a piece of paper with a rejected word flutters down: Bondmaid. After learning that the word means "slave girl," she begins to find that many words relating to the female experience are being discarded.
Inspired by real life events, Esme becomes determined to create her own dictionary called "The Dictionary of Lost Words" to include these overlooked words. She sets out to meet the women whose words will fill the pages. 
"'The Dictionary of Lost Words' by Pip Williams is a beautiful exploration of history and the power of language," Witherspoon said. "For anybody who loves words and celebrates them, this subversive story weaves together love, loss and literature in a perfectly lyrical way."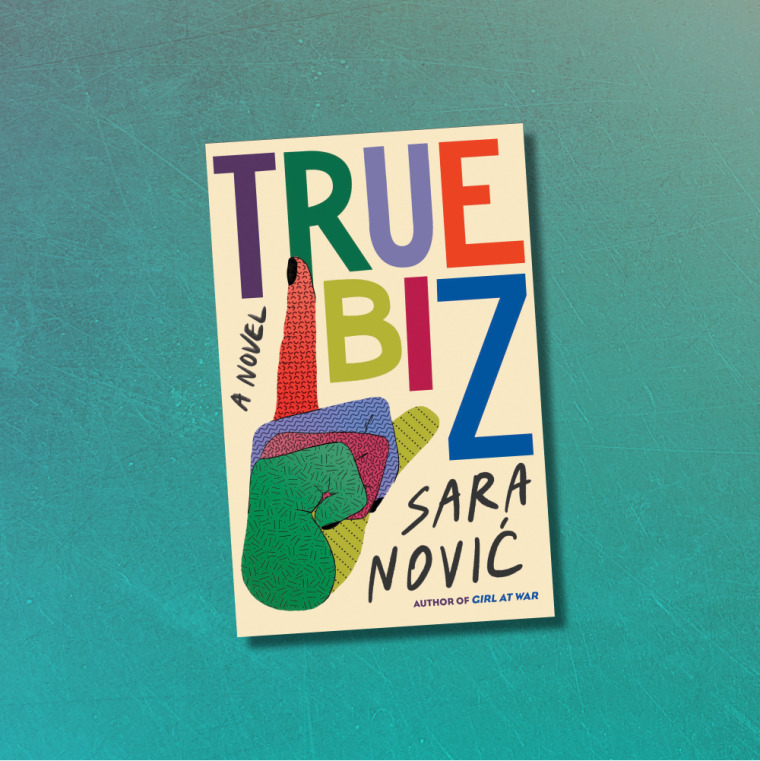 At the River Valley School for the Deaf in Ohio, there's Charlie, a rebellious transfer student who has had a faulty cochlear implant her whole life. There's Austin, the school's golden boy, whose baby sister was born with hearing. And there's also February, a CODA, which stands for child of deaf adult(s), who is headmistress and trying to preserve both the school and her marriage. While the three are each facing their own individual crises over the course of the school year, they discover that their lives are inextricably tied to one another and their community.
"'True Biz' by Sara Nović, is an eye-opening and heartfelt story about human connection and the beauty and adversity woven into the deaf community and culture," Witherspoon said. "It is both an educational and electrifying peek into a family's life as they fight to forge connections even as the outside world threatens to close the door on them."
More picks
"The Club" by Ellery Lloyd
"The Christie Affair" by Nina de Gramont
"Anatomy" by Dana Schwartz
"Honor" by Thrity Umrigar
"Lucky" by Marissa Stapley
"The Island of Missing Trees" by Elif Shafak
"Sankofa" by Chibundu Onuzo
"Within These Wicked Walls" by Lauren Blackwood
"L.A. Weather" by María Amparo Escandón
We Were Never Here" by Andrea Bartz
"The Downstairs Girl" by Stacey Lee
"Paper Palace" by Miranda Cowley Heller
"Seven Days in June" by Tia Williams
"Tokyo Ever After" by Emiko Jean
"The Last Thing He Told Me" by Laura Dave
"Northern Spy" by Flynn Berry
"Firekeeper's Daughter" by Angeline Boulley
"Infinite Country" by Patricia Engel
"The Sanatorium" by Sarah Pearse
"You Have a Match" by Emma Lord
"Outlawed" by Anna North
"The Light in Hidden Places" by Sharon Cameron
"The Chicken Sisters" by KJ Dell'Antonia
"A Cuban Girl's Guide to Tea and Tomorrow" by Laura Taylor Namey
"Group" by Christie Tate
"Fable" by Adrienne Young
"His Only Wife" by Peace Medie Adzo
"Furia" by Yamile Saied Mendez
"The Last Story of Mina Lee" by Nancy Jooyoun Kim
"You Should See Me in a Crown" by Leah Johnson
"Everything Inside" by Edwidge Danticat
"I'm Still Here" by Austin Channing Brown
 "The Guest List" by Lucy Foley
"The Henna Artist" by Alka Joshi
"UNTAMED" by Glennon Doyle
"The Jetsetters" by Amanda Eyre Ward
"The Scent Keeper" by Erica Bauermeister
 "Such A Fun Age" by Kiley Reid
"Conviction" by Denise Mina
 "The Giver of Stars" by Jojo Moyes
"Fair Play" by Eve Rodsky
"The Secrets We Kept" by Lara Prescott
"The Last House Guest" by Megan Miranda
 "Whisper Network" by Chandler Baker
"The Cactus" by Sarah Haywood
"From Scratch" by Tembi Locke
"The Night Tiger" by Yangsze Choo
"Daisy Jones & The Six" by Taylor Jenkins Reid
"The Proposal" by Jasmine Guillory
"The Library Book" by Susan Orlean
"One Day In December" by Josie Silver
"The Other Woman" by Sandie Jones
"This Is How It Always Is" by Laurie Frankel
"Where the Crawdads Sing" by Delia Owens
"Still Lives" by Maria Hummel
"Next Year in Havana" by Chanel Cleeton
 "Something in the Water" by Catherine Steadman
"You Think It, I'll Say It" by Curtis Sittenfeld
"Happiness" by Heather Harpham
"Erotic Stories For Punjabi Widows" by Balli Kaur Jaswal
"The Light We Lost" by Jill Santopolo
"Braving the Wilderness" by Brené Brown
The Last Mrs. Parrish" by Liv Constantine
"This Is the Story of a Happy Marriage" by Ann Patchett
"The Rules of Magic" by Alice Hoffman
"Little Fires Everywhere" by Celeste Ng
"The Lying Game" by Ruth Ware
"The Alice Network" by Kate Quinn
"Eleanor Oliphant is Completely Fine" by Gail Honeyman